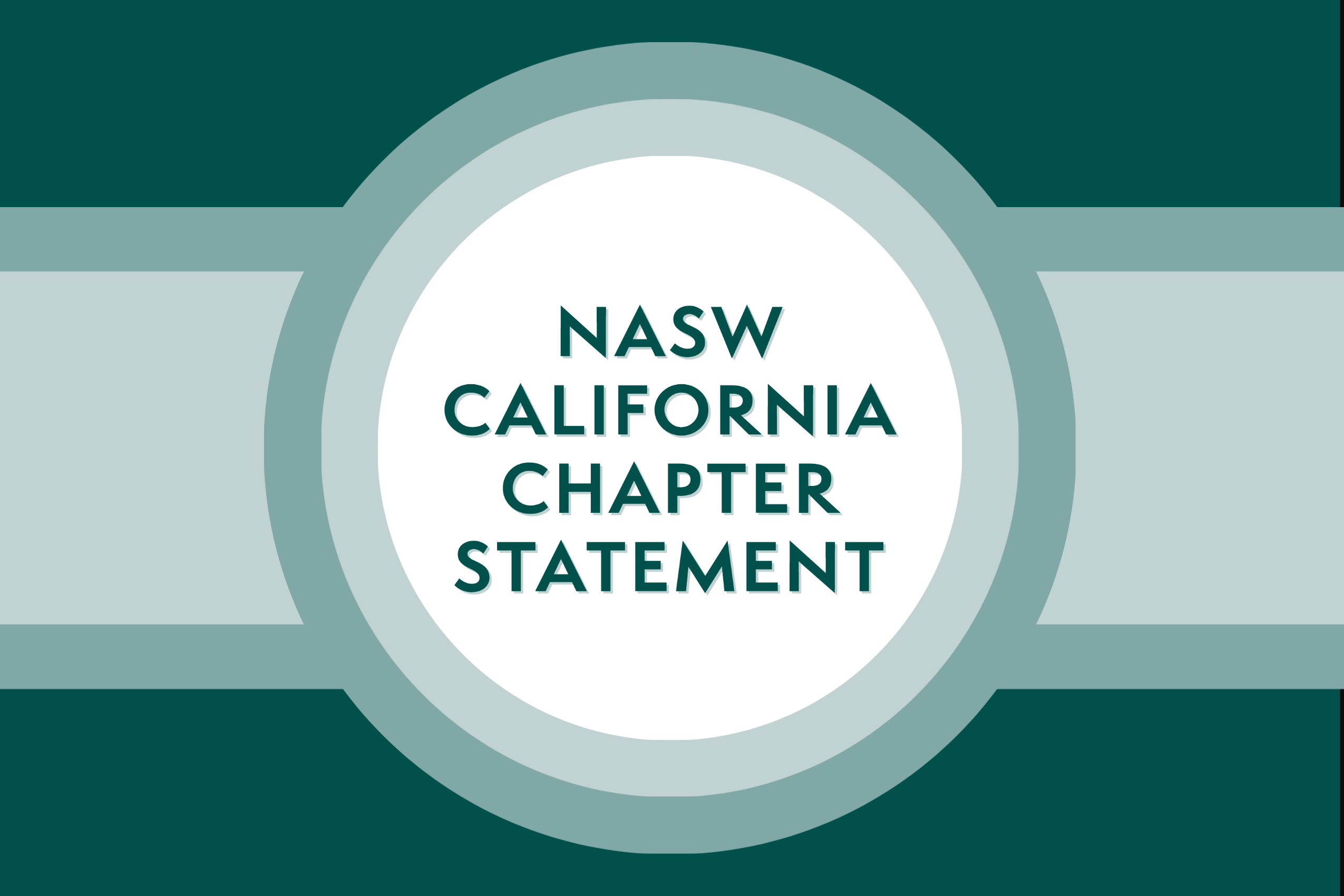 NASW-CA strongly believes in reducing barriers for social workers to acquire and sustain licensure, particularly for the purposes of ensuring equitable professional opportunities for the communities we serve and represent. We also strongly believe that our profession needs and deserves a functional board that is responsive to our needs and holds us accountable to the highest degree of ethical standard. We maintain these expectations for our state board here in California, the Board of Behavioral Sciences. It is our stance and was our hope that any fee increase, should it be necessary to support this quality of service, be incremental over the years. This would have been ideal particularly during a time of economic and social crises. We also recognize that the BBS is solely funded by fee revenue and does not receive any General Fund support, which we understand informed the decision to supplement its financial capacity. Unfortunately the Board is self-funded, and they cannot run a deficit as that would mean further declination in services. Fees were raised across the board, not just for social workers but also for MFT's, LEP's and LPCC's.
Our field is one that has grown exponentially over the years as we diversify and become infused in so many public and private organizations. While growth is exciting, the complicated reality is that BBS has not raised their fees in over 20 years, which means their systems are continuously overloaded and our field is suffering due to limitations in their ability to be responsive. Ultimately this was a hard decision either way. It is our hope that BBS takes the current pandemic into consideration. We understand that this was a hard decision for BBS and that this sudden change will place an undue burden on social workers that are struggling financially. We will be communicating our concerns to BBS.
As social workers, we need a board that functions with integrity as their core practice. We expect this increase to result in reduced wait times and improved customer service. And we continue to ask you all as social workers in the field to communicate with us your experiences as we need your voices to drive our efforts forward.