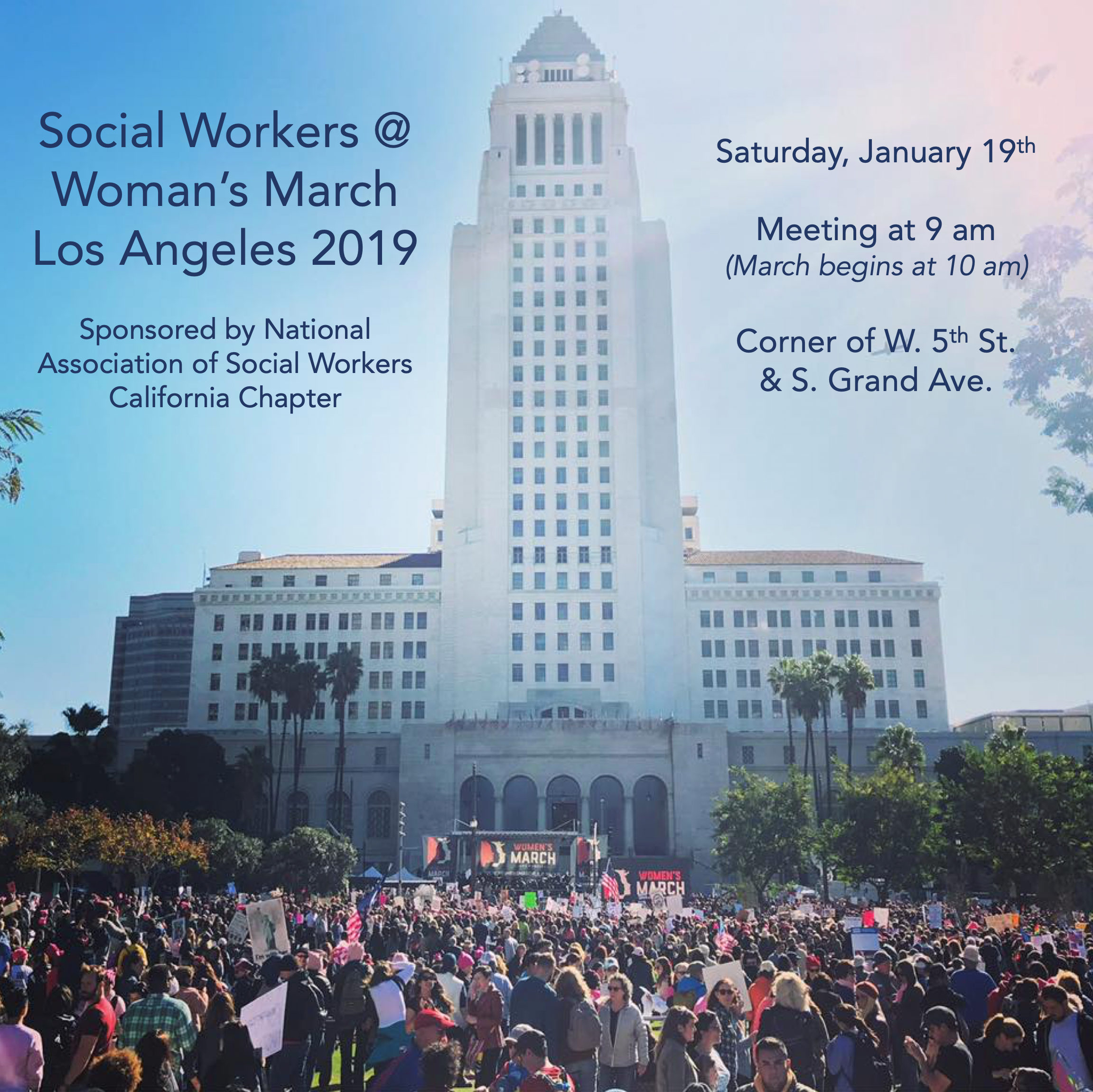 The National Association of Social Workers California Chapter invites you to the Woman's March 2019 in Downtown Los Angeles to represent and promote the social work profession and its values.
We will be hosting a SIGN-MAKING PARTY at the home of one of our NASW members on Saturday, January 12 1:30 to 3:30 pm. If interested in joining us, please reply to this email and we will provide you with more details. Space is limited!
If you are unable to attend the sign-making party, please do join us on the day of the march! See flyer below for more details. Bring your friends, social work colleagues, social work students, and friends of the social work profession!
Feel free to email us if you have any thoughts, suggestions, or questions. Take care!
Rosemary Alamo (Region I Director)
Mario Espitia (Assistant Region I Director) mariolcsw@gmail.com
Facebook Event: https://www.facebook.com/events/205826067018351/
NASW Region I Facebook Page: https://www.facebook.com/naswcaregioni/