We lost one of our own this week. Here is Dean Burton's message regarding the death of recent alum Sylvia Bracamonte:
Dear Haviland community,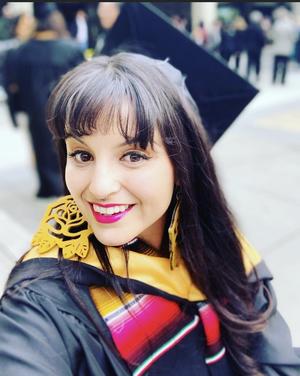 We were heartbroken to learn of the death yesterday of Sylvia Bracamonte, who graduated from our MSW program last spring. She also earned her undergraduate degree in social welfare at Cal, and was the mother of two young children. I spoke with Sylvia's mother a few minutes ago to let her know that we are here for her, her family, and Sylvia's children. Her mom is very proud of Sylvia's ties to Haviland and hopes that we will always remember her daughter.
We know from a GoFundMe page established by a family member that Sylvia's death occurred while she was at work at Sanctuary House in Sonoma County, but her family has not shared other information with us at this time.
To read the rest, please visit: https://socialwelfare.berkeley.edu/news/memoriam-sylvia-bracamonte-basw-17-msw-19
To donate to the GoFundMe set up for her family: https://www.gofundme.com/f/sylvia-bracamonte