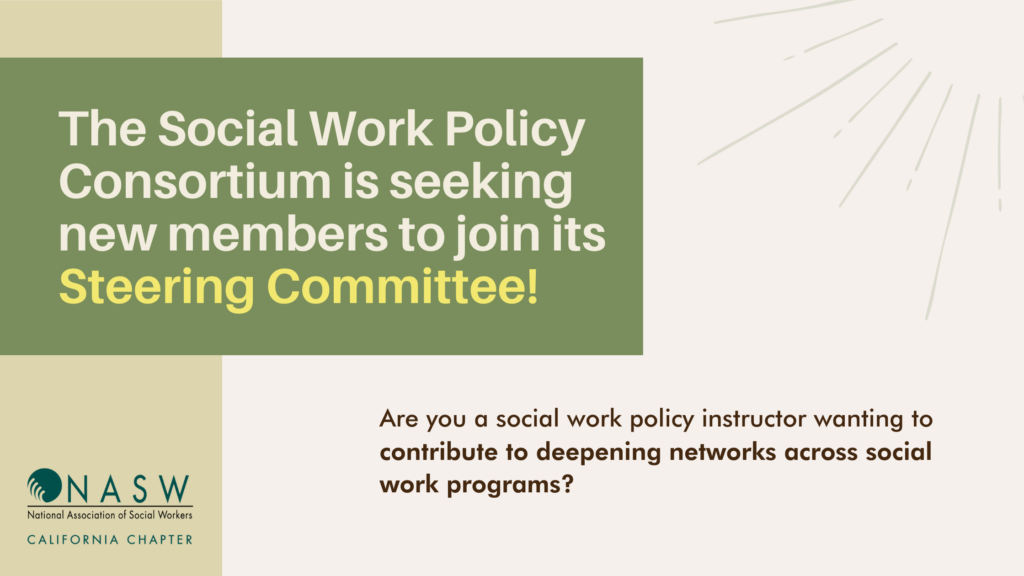 Are you a social work policy instructor wanting to contribute to deepening networks across social work programs?
Consider joining the Steering Committee! The committee helps plan and inform the quarterly Social Work Policy Consortium convenings, which are built to center the needs of social work policy instructors. The committee meets virtually for one hour every month. View our previous Spring event and our Winter event to learn more about consortium work. 
If you are interested, please email us at contact@naswca.org with your policy teaching experience and/or your resume for consideration. Our goal is to have representatives that reflect all diverse regions of the state. Thank you for considering!
Our current members include Victor Manalo with CSULA, Margaret Lee with APU, Eileen Pasztor with CSULB, Michelle Santiago with SMUSD, and Nikola Alenkin with CSULA.