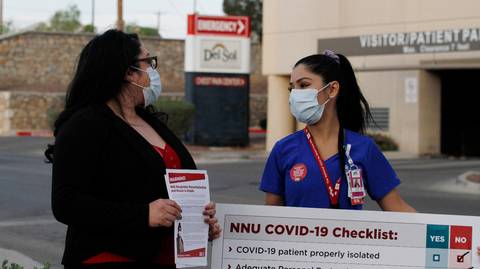 By Tim Sheehan
From The Sacramento Bee:
Hundreds of thousands of California residents have already lost jobs to the coronavirus pandemic, as sprawling "stay-at-home" orders to prevent the spread of coronavirus shuttered non-essential businesses. The fast-spreading contagion is dealing a financial body slam to affected families as well as to the state's economy.
A wealth of websites, resources, programs and more have been created to help those workers, but if you don't know where to look, they can be hard to find online.
Fresno-based Bitwise Industries and its software-development arm, Shift3 Technologies, are collaborating with Oakland technology nonprofit Kapor Center, Gov. Gavin Newsom's office, LinkedIn and Salesforce to develop OnwardCA.org, a website that aims to serve as a one-stop repository of information and resources for workers displaced by the COVID-19 pandemic.
To read the rest of this article, please click here.
To read Governor Gavin Newsom's Press Release for 04/02/2020, where he announces OnwardCA.org, please click here.