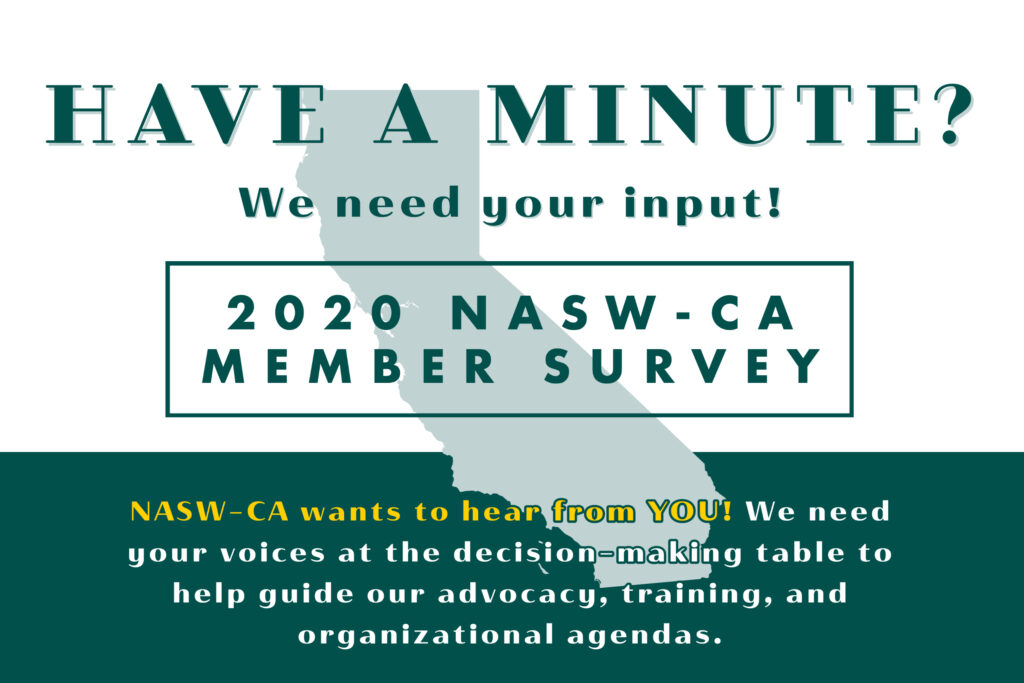 NASW-CA wants to hear from YOU! We need your voices at the decision-making table to help guide our advocacy, training, and organizational agendas.
About you: You are a social worker, a member of NASW, with a B.S.W., M.S.W., D.S.W., Social Welfare PhD., or a student in a social work program. You are working or living in the state of California and are invested in the profession and the communities we serve throughout the state.
Please submit your confidential responses by December 11, 2020. This survey will take about 10 minutes to complete. Please note this survey is for NASW members only. Stay tuned for future platforms where we will be engaging the broader social work field and social work students.
Click here to take the survey: https://www.surveymonkey.com/r/BKZ7X73