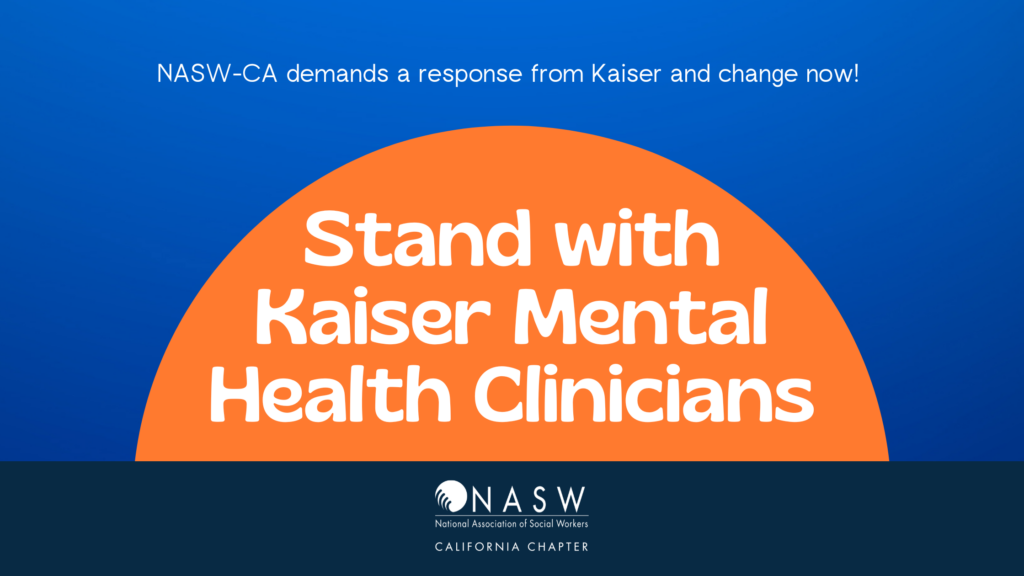 Social workers at Kaiser Permanente in California and Hawaii are on strike to make the healthcare giant fix a broken mental health system that forces patients in need of care to wait months for therapy appointments in violation of state law. This is now the longest mental health strike in U.S. history with social workers, psychologists and marriage and family therapists entering their fourth week on the picket lines.
Kaiser has a long history of violating mental health access laws and clinical standards. They have been fined by state regulators for denying members timely access to care, sued by local prosecutors and is now facing a new state investigation following a sharp rise in patient complaints last year. 
Social workers at Kaiser are committed to striking for as long as it takes to make Kaiser respect their profession and their patients. Please consider donating to the hardship relief fund organized by the National Union of Healthcare Workers. All proceeds will go to striking clinicians at Kaiser.
Social Workers: We ask you to stand with our colleagues on the front lines. Please act with us and call on Governor Gavin Newsom to intervene to help end the strike and make Kaiser invest more into behavioral health care. Call the Governor at (916) 445-2841 and leave the following message. 
"I am calling to ask the Governor to ACT NOW to help resolve the Kaiser mental health care strike. Kaiser has been breaking mental health access laws with impunity for years – and things have become infinitely worse since therapists began their strike two weeks ago. Kaiser would never be allowed to cancel thousands of dialysis appointments or surgeries during a strike. They shouldn't be allowed to do the equivalent for mental health care. People's lives are at stake — please act now!" 
In solidarity,
NASW-CA