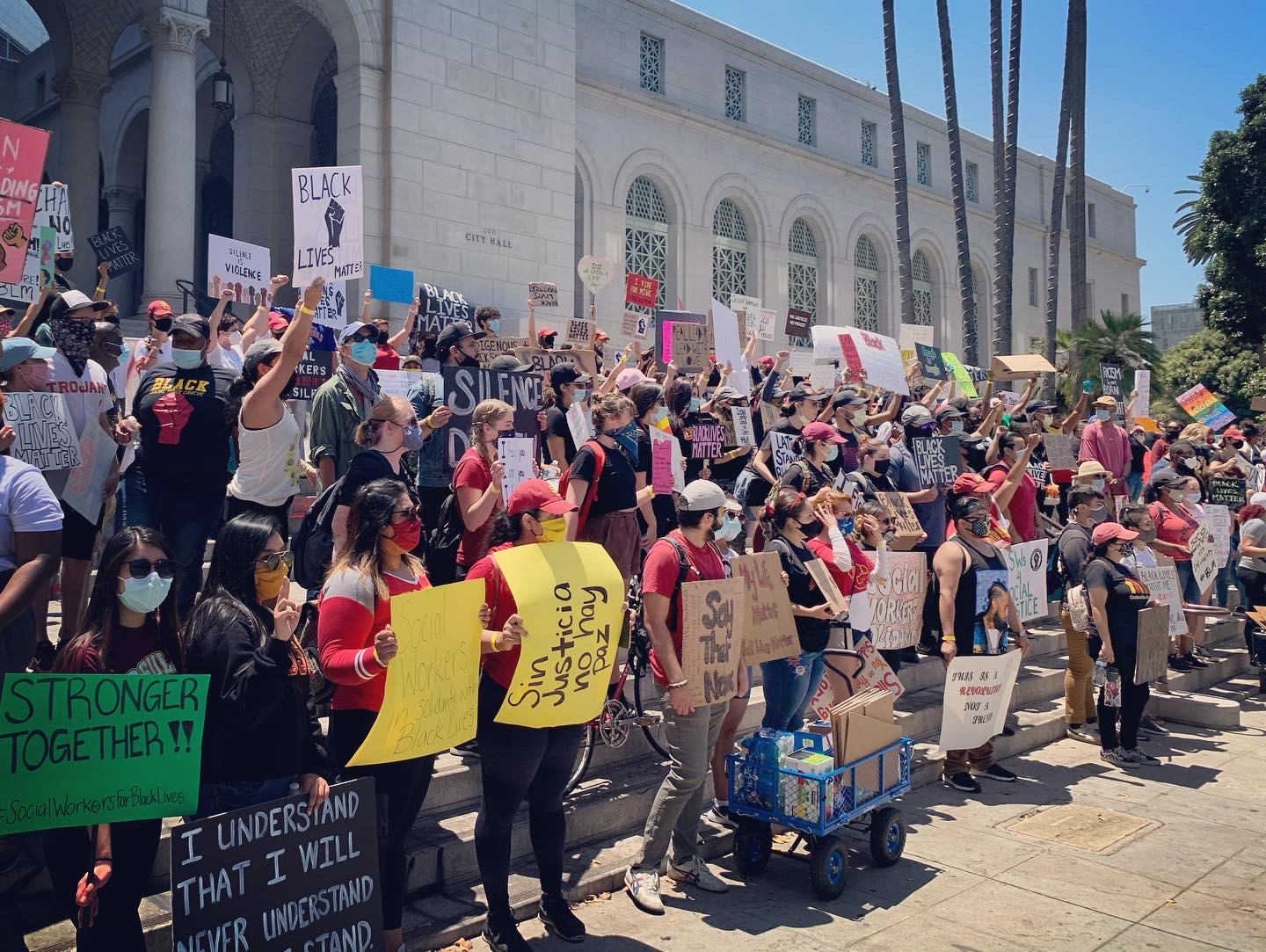 By Mario Espitia, LCSW
NASW-CA Region I Assistant Regional Director
This past Saturday, on June 13th, 2020, the #SocialWorkersForBlackLives march, organized by USC School of Social Work alumni and students, was held. Social workers from all over the greater Los Angeles area gathered at the USC University gates early in the morning for a moment of remembrance in honor of George Floyd and all victims of police brutality. The march officially began at 10:14am, George Floyd's date of birth.
During the hot and sunny morning, social workers marched for an almost 4-mile walk to Los Angeles City Hall, chanting messages of solidarity and support for black lives, as well as disapproval of police brutality and racial injustice. The march was peaceful.
On the way to city hall, the group of social workers were greeted with messages of support from drivers passing by and residents of Downtown Los Angeles. Around noon, the group of social workers arrived at City Hall. Guests speakers addressed the group and called for an end to police brutality. Speakers invited all social workers to respond to the NASW Code of Ethics taking action to address racial injustice.
Photos below provided courtesy of Mario Espitia: