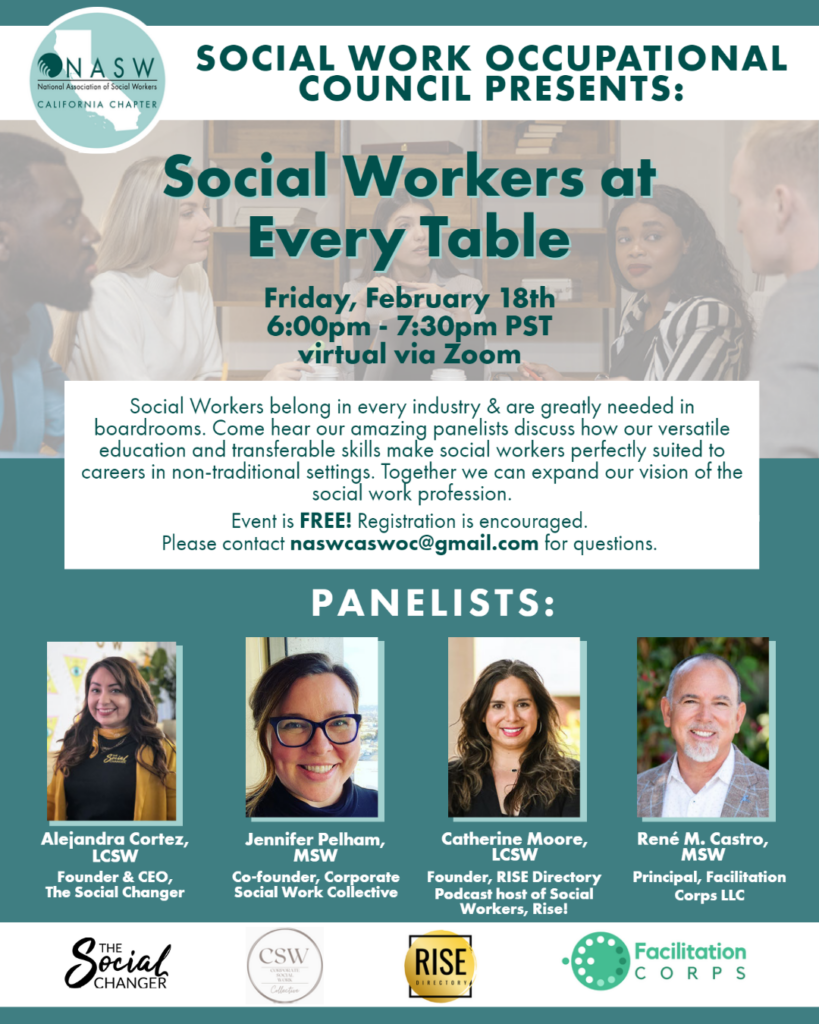 The Social Work Occupational Council of the National Association of Social Workers – California Chapter presents: "Social Workers at Every Table" on Friday, February 18th from 6:00 pm – 7:30 pm PST! This event is free and registration is encouraged.
We are gathering 4 amazing panelists who have MSW degrees and are currently in roles or industries that are not traditionally associated with Social Work. Our invited guests are leaders in the field. Many professionals are not aware of what Social Workers can do. Our panelists will talk about the versatility of our degree and advanced training, and how the social work perspective / transferable skills can help growth and lead innovation in almost all industries. The social work framework can also help transform non social service industries to be more just and equitable, a much needed change during these times of transition and crisis.
This event is for ALL social workers (MSW students, new graduates, early career folks, as well as seasoned professionals) to engage in a discussion about how and why it is important for social workers to be at every table. It is also an opportunity for social work students and newly graduated MSWs or those looking to make a career transition to learn how to break into new industries and expand their opportunities.
Participants are encouraged to submit questions in advance. Please contact naswcaswoc@gmail.com for any questions.
Q & A will be led by NASW-CA Occupational Council Co-Chairs:    
Brian Kaufman, LCSW
Matthew Tidd, LCSW
Cklara Moradian, MSW, ASW
The event will be on February 18th at 6:00pm-7:30pm on Zoom. Event is FREE. Registration is encouraged.
The panelists are:
1. Alejandra Cortez, LCSW
Founder & CEO | The Social Changer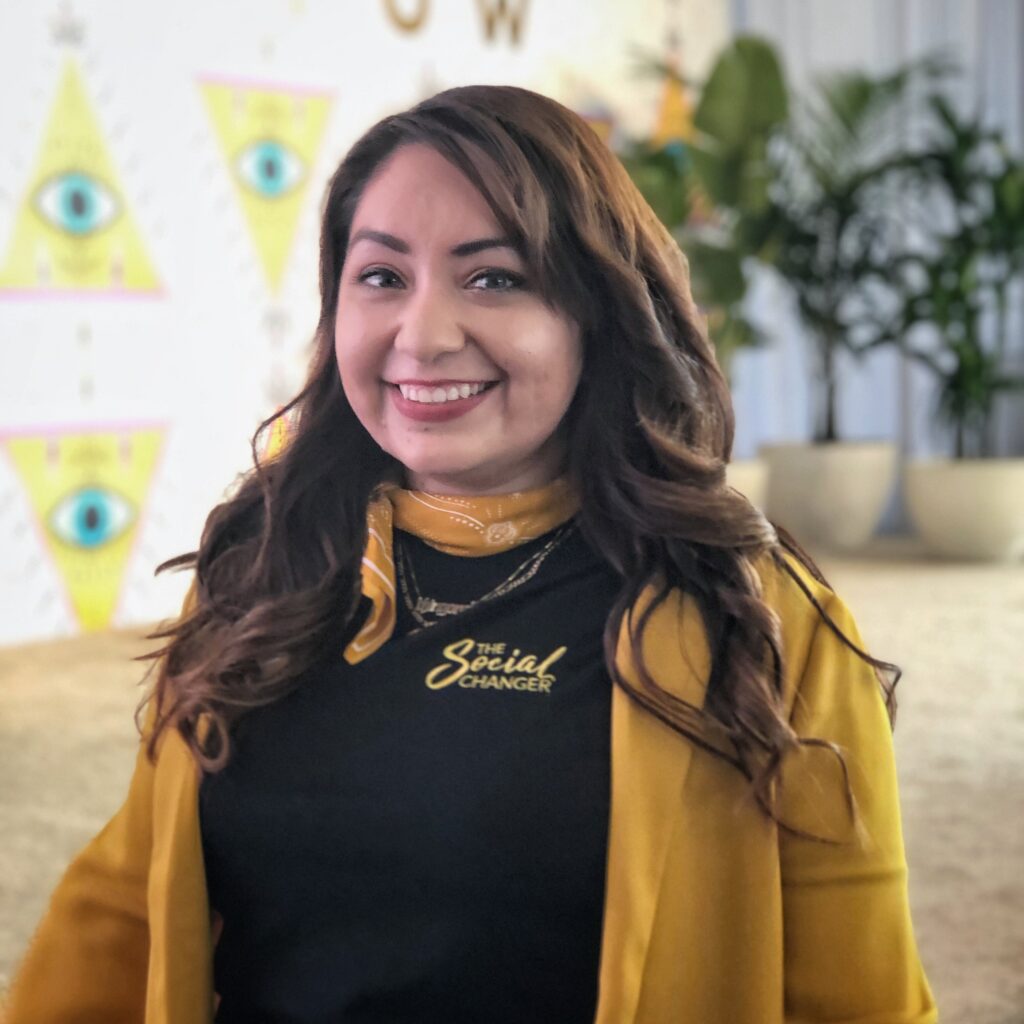 2. Jennifer Pelham, MSW
Co-founder, Corporate Social Work Collective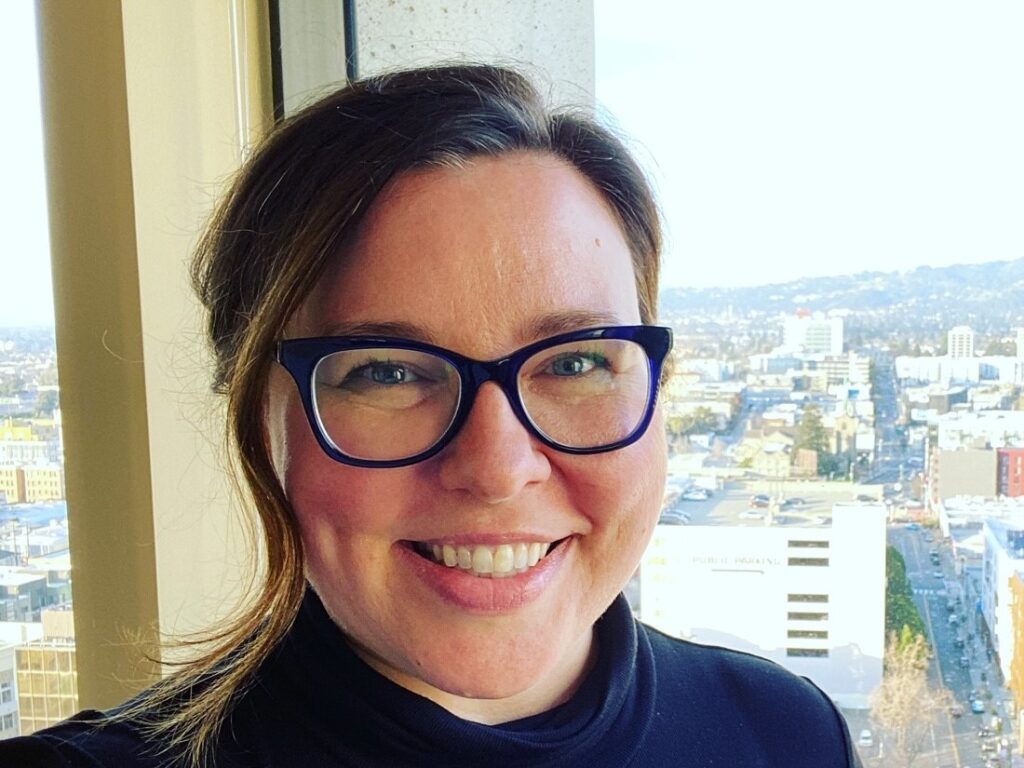 3. Catherine, LCSW
Founder, RISE Directory
Podcast host of Social Workers, Rise! podcast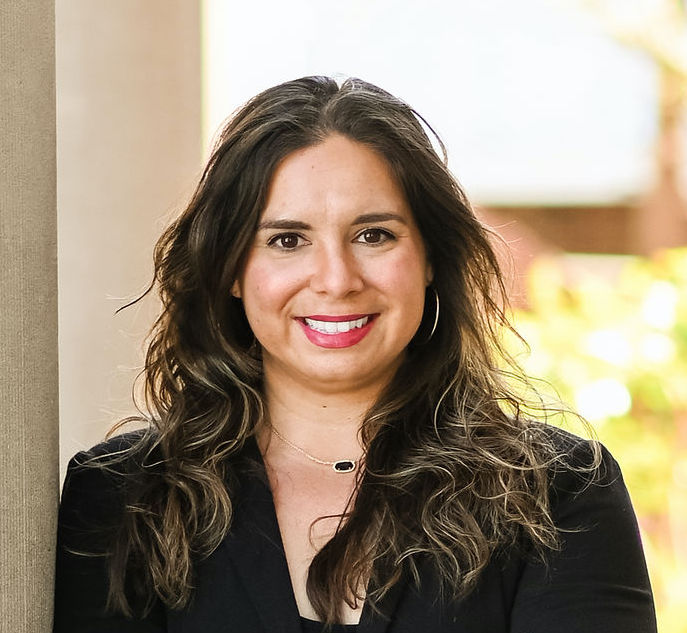 4. René M. Castro, MSW Principal, Facilitation Corps LLC