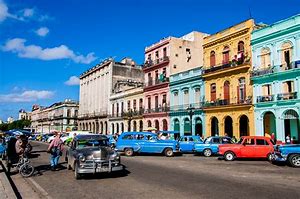 A Holistic View of Human and Environmental Sustainability
April 28 – May 6, 2018
Please join us this year on our highly-acclaimed biannual study tour!
Tour organizers: Eco Cuba Network and the Cuban Institute for Friendship with the People in collaboration with NASW chapters in California, New York and Michigan
Tour leader:  Marjorie Ziefert, LMSW, ACSW, Professor Emeritus, Eastern Michigan University, School of Social Work 
Participants will have the opportunity to interact with official Cuban policy makers, directors of programs and a variety of practitioners with a range of social work and other disciplinary training.
Professional and Student Social Workers are welcome along with their spouses, partners, friends and colleagues!
40 CE's available
For more information and registration form:
http://www.ecocubanetwork.net/social-welfare-in-cuba-april-may-2018/