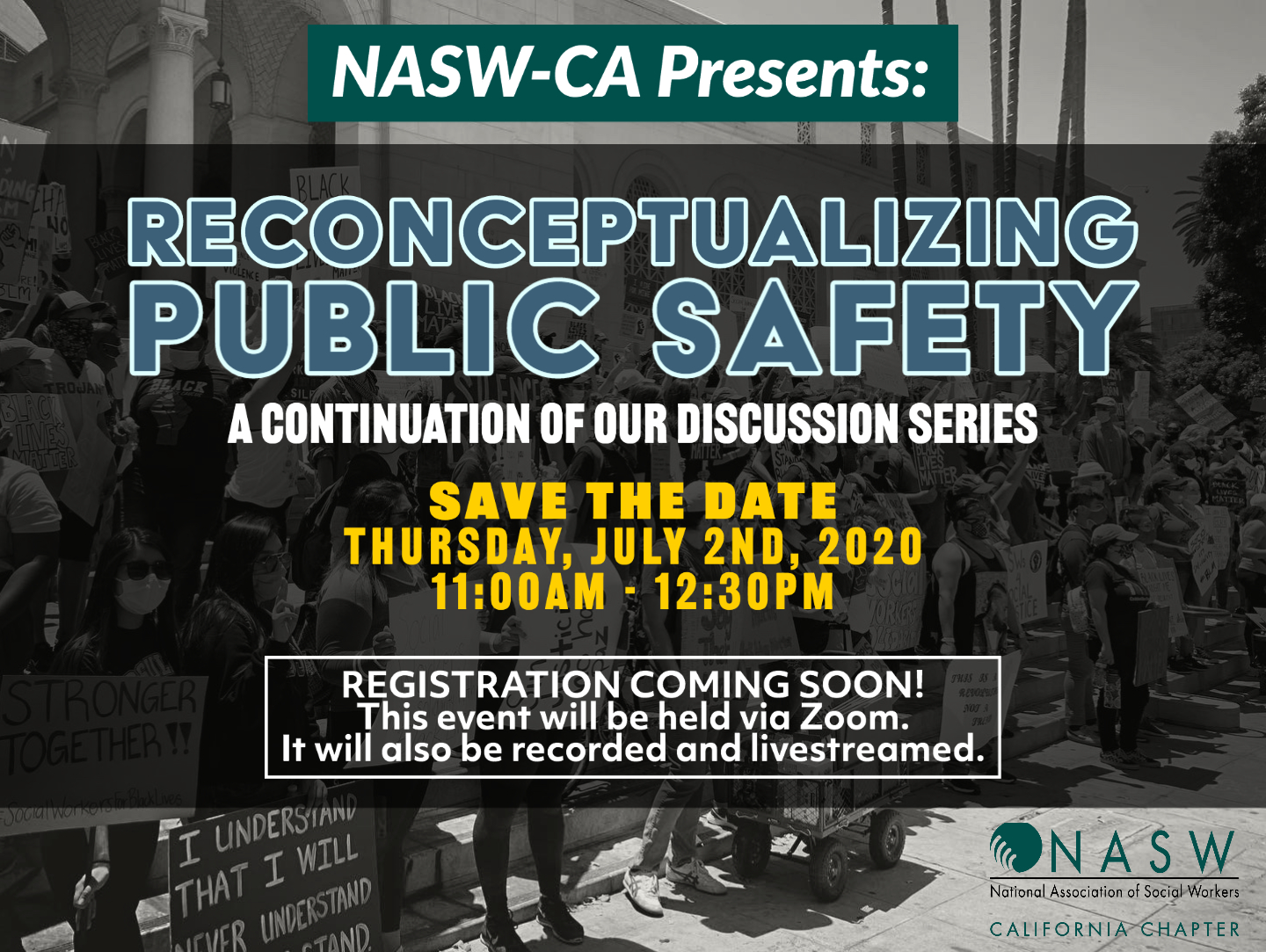 SAVE THE DATE! On July 2nd, we will be hosting our second event in our discussion series. We will have a few guest speakers working in different aspects of social work throughout California and will also have an open discussion for people who tune in to ask questions.

Our goal is to gather opinions and ideas from our members on reconceptualizing public safety and policing. It is important as social work professionals to have an open discussion and formulate a plan for what we envision our role as social workers to be in a more just society going forward.

Registration will be opening up soon, we will let you know once it does! If you have any questions, please email us at membership@naswca.org.