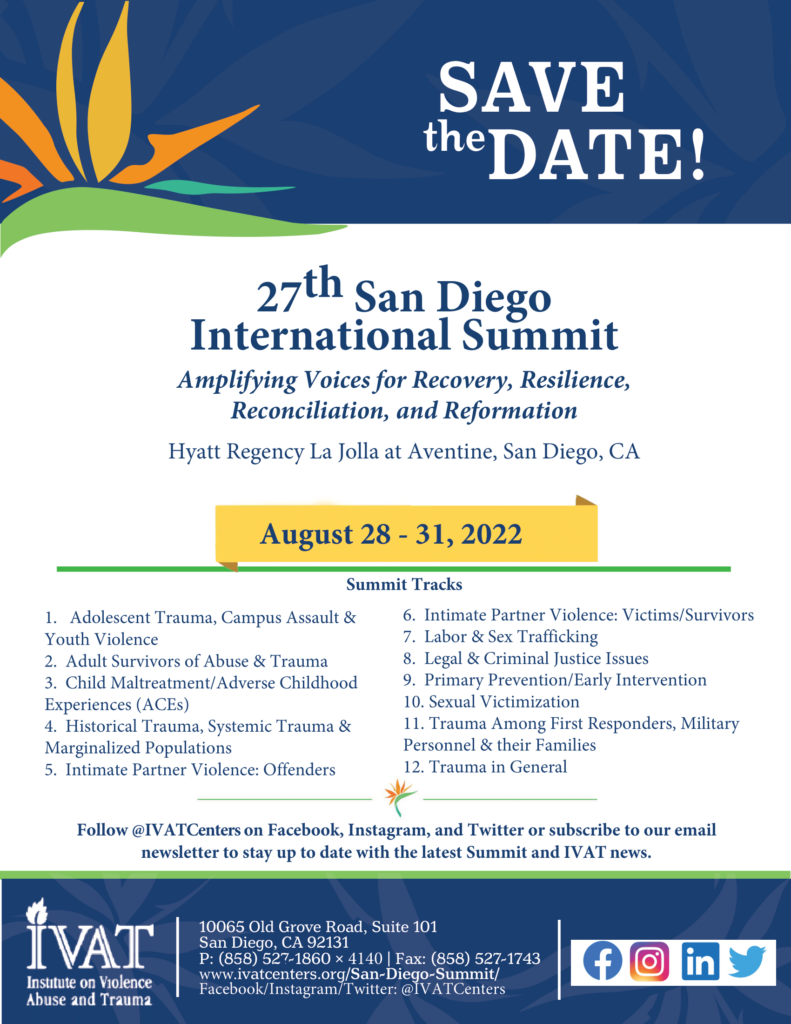 The Institute on Violence, Abuse and Trauma (IVAT) is hosting a 4-day summit on August 28 – August 31, 2022!

The San Diego Summit is a unique forum for professionals across all disciplines and philosophies to gather for an in-depth exchange of current information on all facets of violence, abuse, and trauma prevention, intervention, and research. We are one of the very few events that include researchers, practitioners, advocates, survivors, and front-line workers from all disciplines to share information, discuss controversial issues, and engage in difficult dialogues. Evident in our uniquely comprehensive programming, the Summit focuses on linking research, practice, policy, and advocacy to promote violence-free living for all. For more information, please visit our website.
Registration will open on June 4th. Early bird registration deadline and other information coming soon. Check back then for updates!
Please contact Sandi Capuano Morrison at sandicm@ivatcenters.org with any questions.