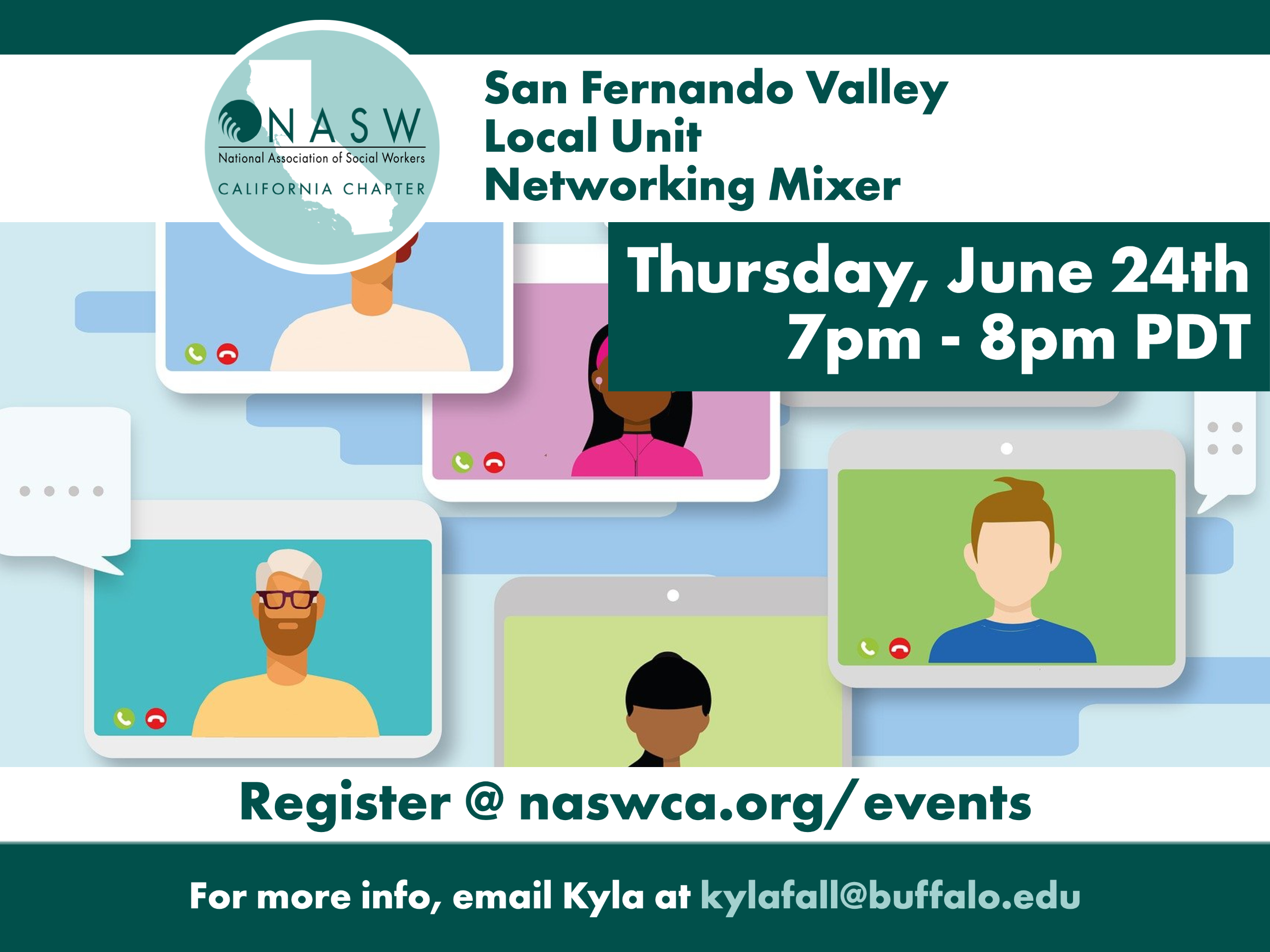 Join the San Fernando Valley Local Unit for a casual meet and greet to connect with local San Fernando Valley area social workers, discuss your 2021/2022 vision for the unit, and learn about upcoming events! This event will be held on June 24th from 7pm – 8pm PDT!
You can register at naswca.org/events!
For more information, or if you have any questions, please email the Region G Assistant Regional Director, Kyla Fallin, at kylafall@buffalo.edu.