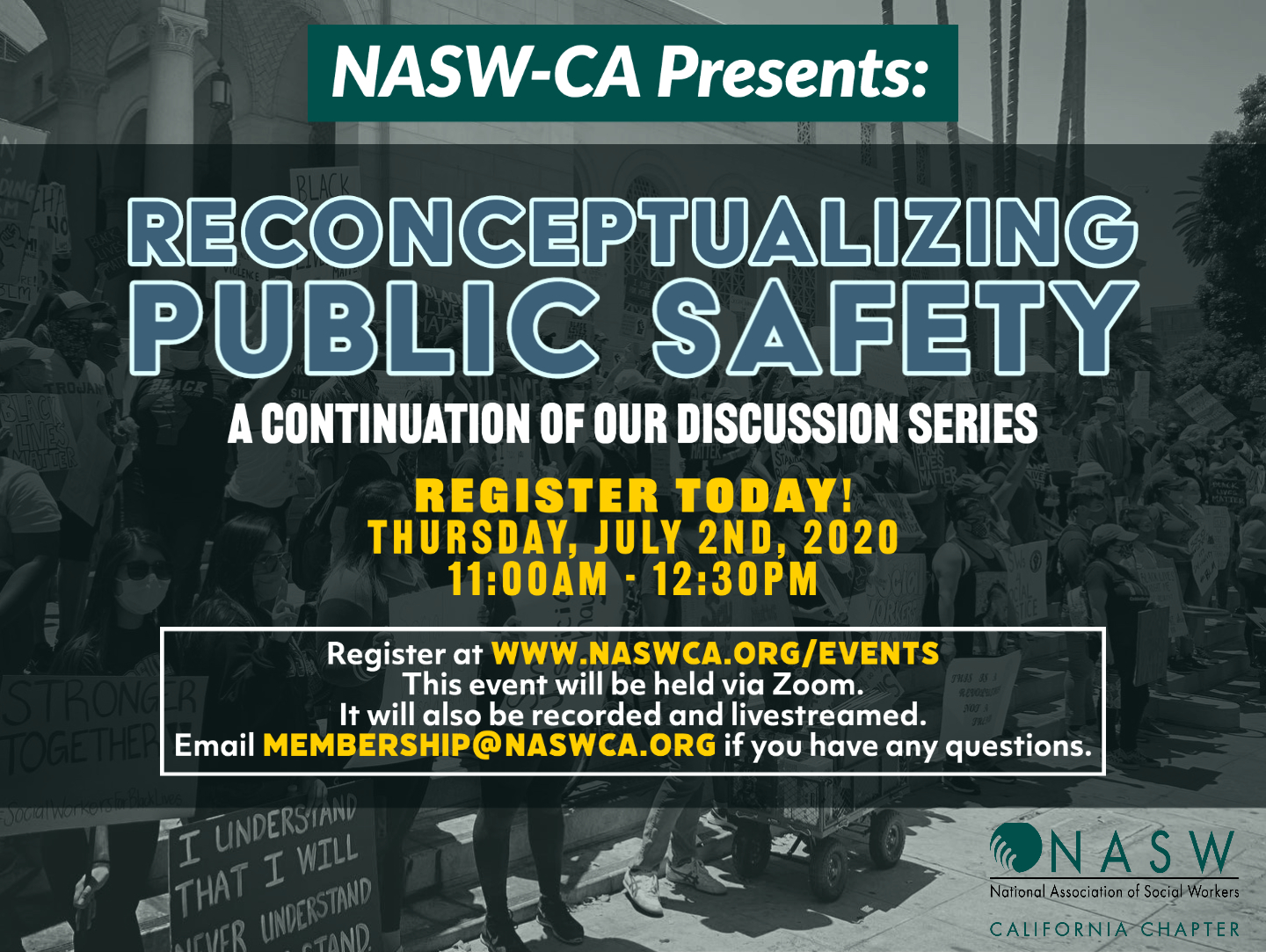 On July 2nd, NASW-CA will be hosting our second event in light of murders of George Floyd, Brionna Taylor, Tony McDade, and countless other lives cut short by police brutality and racism, as well as the pressure brought forth by the millions of citizens that have participated in the Black Lives Matter Protests nationwide in the last month and a half. Join us from 11:00am – 12:30pm, for a virtual forum broadcast on zoom. We will also be recording and livestreaming this event on our Facebook and Youtube channels!
Our goal is to come together as social workers and bring our ideas and brainstorm about the type of society and ethical public safety we envision going forward in California and the nation. Recently, there is much attention on police department budgets, the need for new social programs and the need for more funding for not only social services, but also better access to education and healthcare. With our group of panelists, we will have social workers working in a variety of settings. We will also be having a Q & A section open to all participants.
To RSVP, please click on the following link to register:
https://www.naswca.org/events/EventDetails.aspx?id=1395511&group=
We need your input in order to start developing local community organizing efforts. Registration for this event is free. We are planning to record and livestream the event. As this event will be recorded, your registration is your consent to participate in the recording. Zoom registration link will be provided approximately 24 hours prior to the event via email.
If you have any questions, please contact us via email at membership@naswca.org.