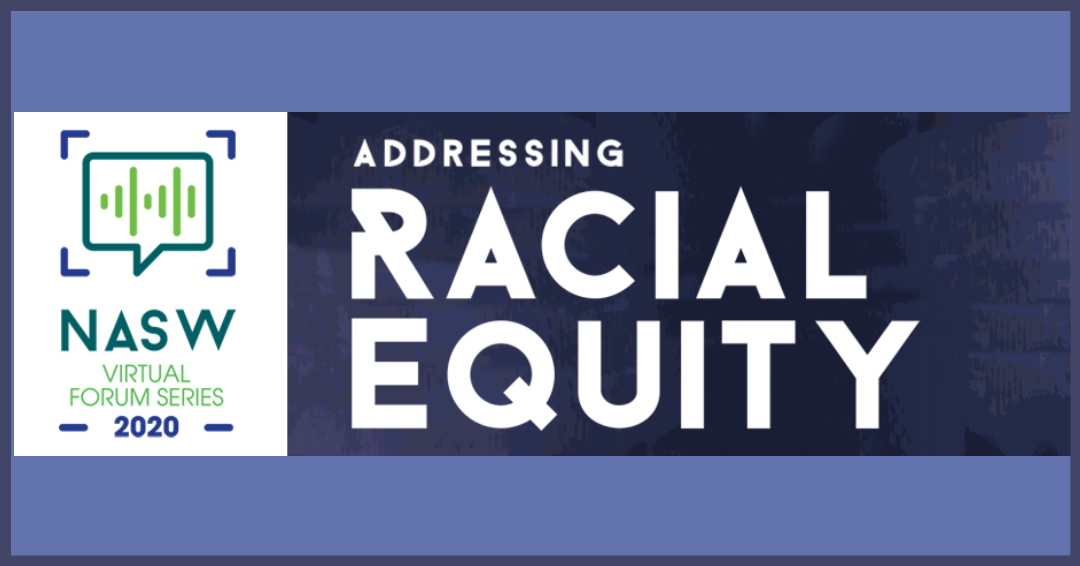 The 2020 Virtual Forum Series, Addressing Racial Equity, will be held over a 5-week span beginning September 29th. Each day will cover a different topic, provide attendees the opportunity to earn a total of 15 live CE's, include access to the Virtual NASW/NASW Foundation Awards Program, and access to Forum Series Session recordings to review and refresh your knowledge.
Topics Covering Racial Equity in relation to:
September 29 – Addressing Racial Equity Presentation | Keynote Address 
October 6 – The Intersection of Ethics & Racial Equity| Racial Equity Through the Clinical Lens
October 13 – Cultural Competency & Racial Justice: Working to Undo Racism
October 20 – 2020 Election Forecast| Voter Suppression 
October 29 – Immigration and Refugees | The Way Forward: Be a Part of the Solution
October 29 – NASW/NASW Foundation Awards Program
Learn more and register at https://naswvirtual.socialworkers.org/
For general questions about content, CE credits or other information about the Virtual Conference, please contact NASW at naswvirtualforum@socialworkers.org.