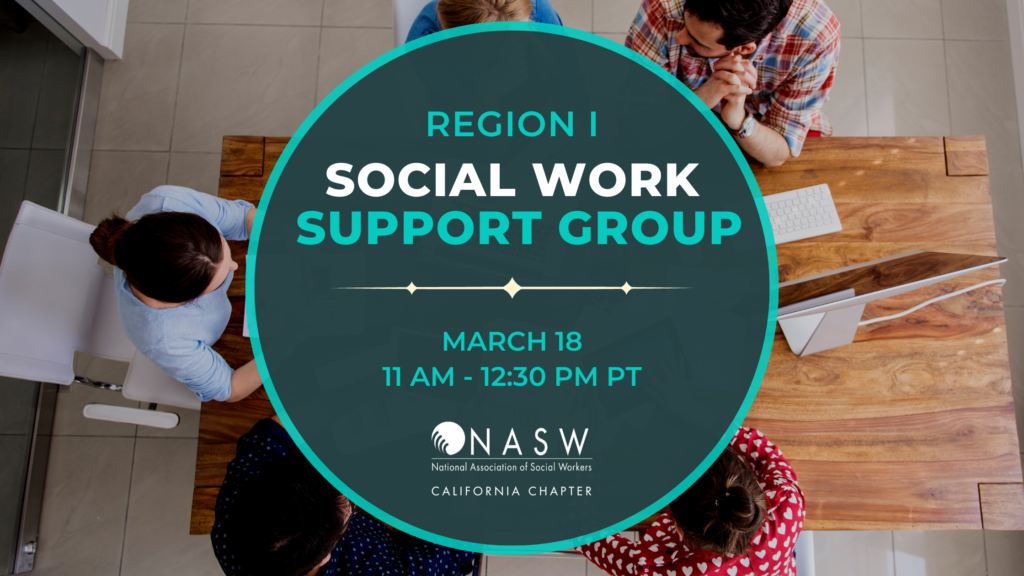 The Region I Social Work Support Group is back on March 18 from 11:00 am – 12:30 pm PT. We will be meeting virtually via Zoom. We look forward to seeing you and catching up!
This virtual space will be an opportunity for social workers to support each other and talk about the joys and challenges that arise in our professional life. Registrants will meet colleagues from all walks of life and learn from their perspectives. It is a safe space for self-care and reflection, and you are welcome to attend as often as you would like.
The intention is for the group to be self-sustaining by its members. All members of NASW-CA are eligible to attend, including students, unlicensed clinicians, and licensed clinicians. Non-members are also welcome. There will be facilitators to guide us and keep things moving. The maximum number of participants is 25.
Please contact Deborah Villanueva at dr.deborahvillanueva@gmail.com with any questions.