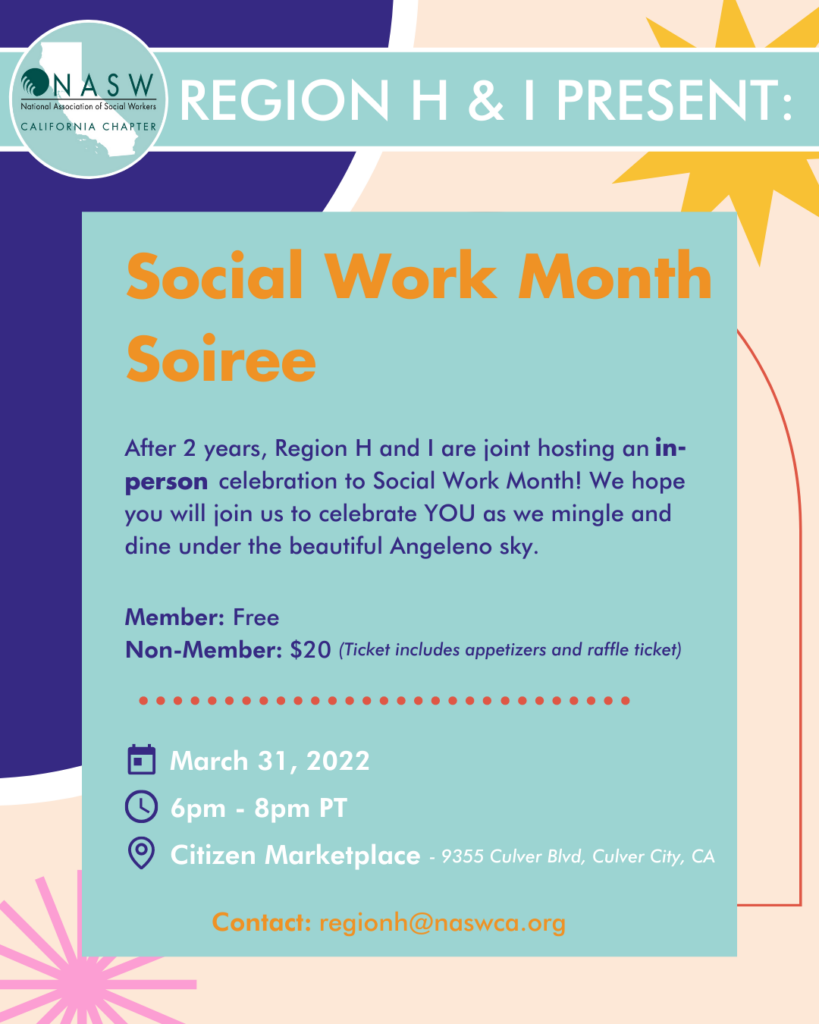 It's Social Work Month, and we are safely transitioning into the new norm! Region H and I are doing a joint celebration to commemorate the occasion, because an in-person event after 2 years is a huge deal! NASW-CA is proud of you all, and we hope you will join us to celebrate YOU as we mingle and dine under the beautiful Angeleno sky on Thursday, March 31 from 6pm – 8pm PT. We will be meeting at Citizen Marketplace in Culver City.
Fees:
Members: Free
Non-Members: $20 (Ticket includes appetizers and raffle ticket)
Citizen Marketplace:
9355 Culver Blvd,
Culver City, CA, 90232
Please contact regionh@naswca.org for any questions.