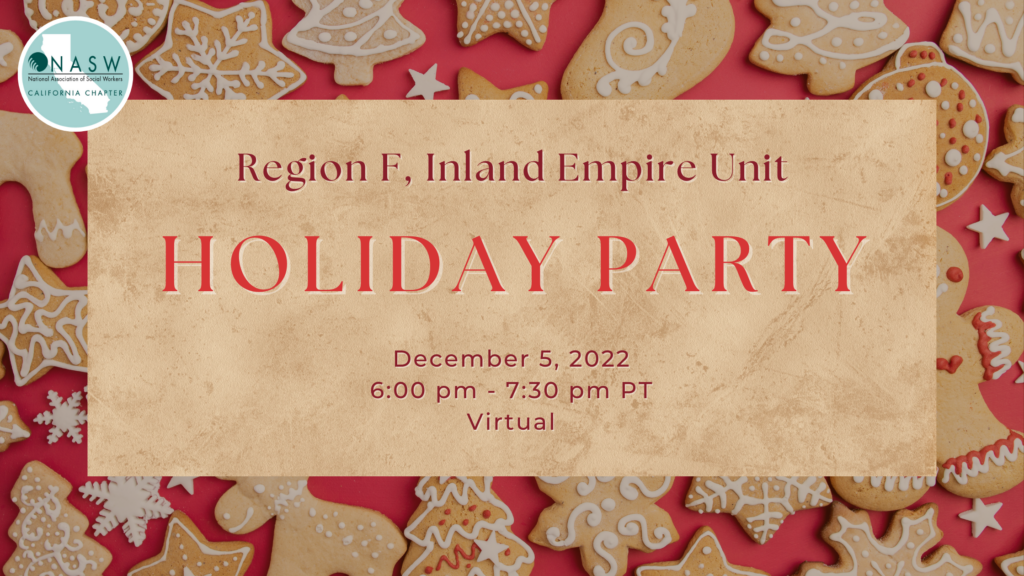 The holidays are the perfect time to celebrate with your colleagues.  Join the Inland Empire Unit and Region F for a virtual Zoom celebration on Monday, December 5! This yearly event is an opportunity to say "thank you" to every rock star in our Inland Empire Unit, from the Unit Chairs to the most dedicated members. The Inland Empire Unit Holiday party is a great time to build your social work community, have fun, self reflect, and enjoy the company of colleagues.
This free event is for all Inland Empire Unit and Region F NASW students and members.
Please contact Linda Sewerbridges-Williams at sewerbrilb@yahoo.com with any questions.