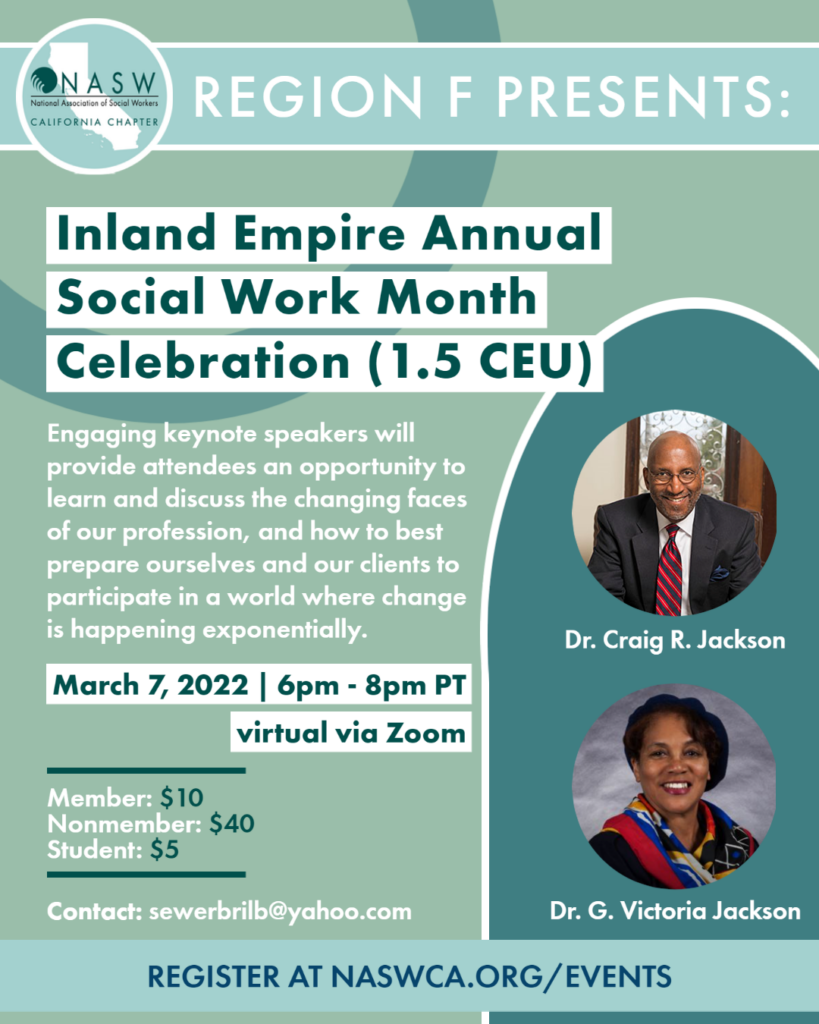 Join Region F for a virtual evening exploring this year's Social Work Month theme, "The Time is Right for Social Work." The Inland Empire Annual Social Work Month Celebration will take place on March 7th from 6pm–8pm PT! 1.5 CEU will be offered. This workshop will be presented by Dr. G. Victoria Jackson and Dr. Craig R. Jackson.
Engaging keynote speakers will provide attendees an opportunity to learn and discuss the changing faces of our profession, and how to best prepare ourselves and our clients to participate in a world where change is happening exponentially. Register today to join the conversation and help co-create the world ahead.
Fees:
Member: $10
Nonmember: $40
Student: $5
Please contact sewerbrilb@yahoo.com for any questions.