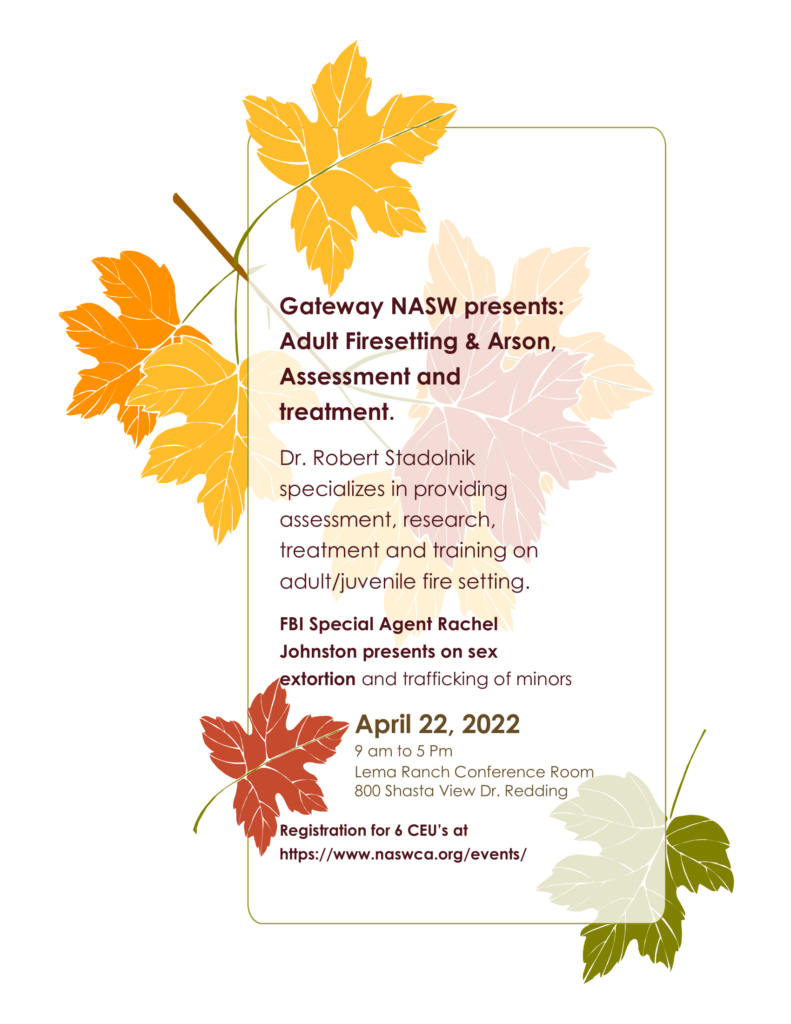 Due to the new COVID-19 variant, this event has been POSTPONED until Friday, April 22. We apologize for this inconvenience. We look forward to seeing you in Spring!
Region D will be hosting a live in-person event on January 14, 2022 April 22, 2022 at the McConnell Foundation. The event will offer 6 CEU's.
9 -10 am: Rachel Johnston special agent with FBI will discuss in person cyber crimes, sex extortion and cyber stalking as well as trafficking of minors
10 -11 am: Yana Nebyshinets victims specialist with the FBI will discuss in person DV and human trafficking as well as exploitations of children
11 -5:30 pm Phd Robert Stadolnik, President of FirePsych, Inc. will present on Zoom, on adult fire setting and Arson and emerging best practices in assessment and treatment. Robert specializes in psychology practices that provides diagnostic and risk assessment services , research, treatment consultation and training on adult and juvenile fire setting behavior. He is the president of FirePsych, Inc. in Norfolk Massachusetts.
We will have 1/2 hour lunch from Mary's pizza with various pizza options and salad bar.
Fees:
$80 (members)
$90 (non-members)
Questions? Please contact Pat Lind at lind_57@yahoo.com