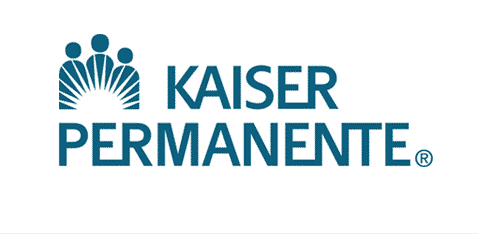 A Message from Kaiser Permanente's Debora Catsavas, Senior Vice President, Human Resources, KFH/HP; and Deborah Royalty, Chief Administrative Officer, TPMG.:
As part of Mental Health Month, this week Kaiser Permanente launches the Kaiser Permanente Mental Health Scholars Academy (MHSA) a transformative initiative to address projected increased demand for mental health services across California. The academy will support the training of up to 1,000 new mental health professionals who intend to work for KP in our California regions.
The MHSA is modeled after the KP Nurse Scholars Academy, which has supported more than 800 Northern California employees in earning nursing degrees. The new academy will assist full- or part-time Kaiser Foundation Hospitals and Health Plan and The Permanente Medical Group employees who are accepted into the MHSA, providing 75 percent tuition support to complete a graduate degree that leads to a career as a therapist or clinical counselor, social worker, or psychologist.
The academy will also provide continuing education opportunities for KP mental health professionals and promote equity, inclusion, and diversity in mental health professions within KP and in our communities.
The academy is working with participating academic programs in California and Kaiser Permanente graduate mental health training programs to achieve its goals. It currently has 2 participating academic programs that are offering masters-level Marriage and Family Therapist programs.
The academy is expected to add additional programs in the coming months, including masters-level Licensed Professional Clinical Counselor and Licensed Clinical Social Worker programs and doctoral-level clinical psychologist programs. Current participating academic institutions in Northern California include:
University of San Francisco (San Francisco, Sacramento, Santa Rosa, and Cupertino campuses)
Alliant International University (Sacramento campus and an online program)
To learn more about the academy, its eligibility requirements, and its participating academic programs, please visit the Mental Health Scholars Academy website and its FAQ page. Interested employees must apply online and receive their manager's approval to participate. Space is limited for the fall term, and applications for the 2020 cohort are due by June 1. Applicants meeting the deadline will also be considered for the 2021 and 2022 cohorts. Applications will be accepted via the web site beginning May 18.
For questions, email kpmentalhealthscholars@kp.org.
USF informational webinars
May 19, 6–7 p.m.
RSVP here
Zoom meeting information:
https://usfca.zoom.us/j/91609678856
Meeting ID: 916 0967 8856
May 27, 5–6 p.m.
RSVP here
Zoom meeting information:
https://usfca.zoom.us/j/99532180529
Meeting ID: 995 3218 0529
Alliant International University Webinars
May 20, 5–6 p.m.
Zoom meeting information:
https://alliant.zoom.us/j/95040139338?pwd=dVVVbkYxVEk5MEhka0k3L2t3eHFhUT09
Meeting ID: 950 4013 9338
May 26, 6–7 p.m.
Zoom meeting information:
https://alliant.zoom.us/j/92245998620?pwd=Q0gwYWlLVFZiYmcrbHdsdGkwa0cyZz09
Meeting ID: 922 4599 8620