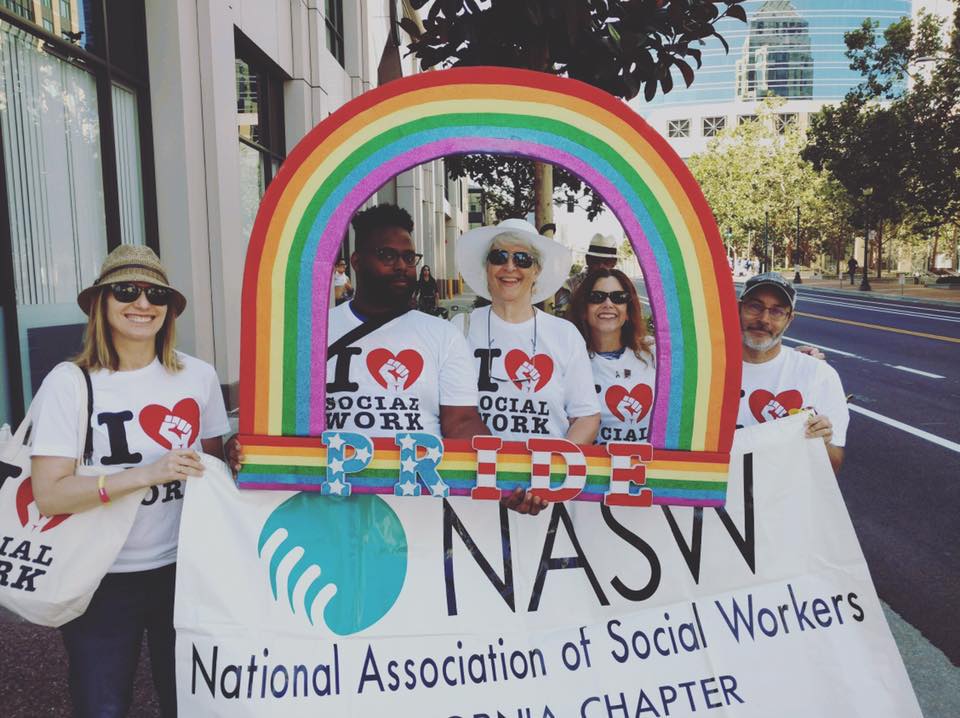 2019 Oakland Pride Parade – Celebrate Diversity, Advocate for Social Justice
Date: Sunday, September 8, 2019
Time: 9:30 – Noon
Location: 14th St & Jefferson Street, Oakland, California
(Parade heads down Broadway 14th St – 21st St)
RSVP Needed: regionc@naswca.org
Wear your Social Work or NASW gear!
Please meet up between 9:30 – 10:30 at 14th & Jefferson Streets.
Look for NASW banner/gathering of social workers in social work gear/humans with NASW signs.
Parade staff –Assembly Captains—will be in RED SHIRTS and assist. They will begin lining up each contingent around 10:30 a.m. Listen for the NASW contingent to line up, or join us to network.
Parking is limited, please use public transportation.
The Parade Assembly Captains will direct marchers to the Festival entrance at the end of the Parade. You are welcome to attend the Festival, and tickets are 10.00 per adult.