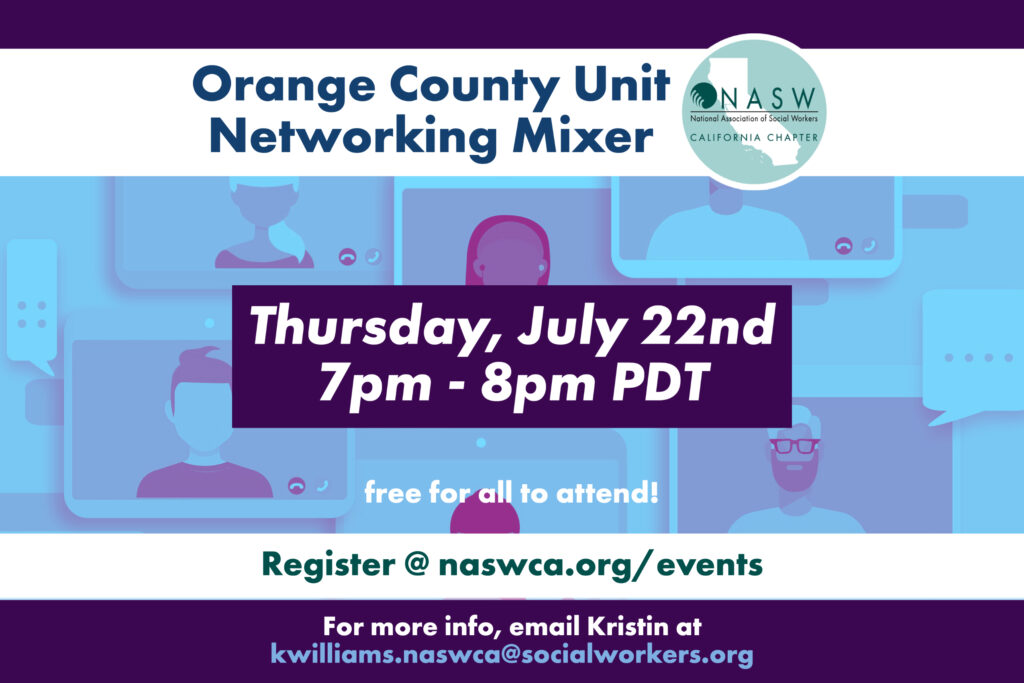 NASW-CA's Orange County Unit invites you to join us for our first mixer of 2021! This will be a time to get together virtually and get to know each other, network, socialize and hear about the new OC unit plans!
Join us on July 22nd from 7:00pm – 8:00pm PDT! This event will be held virtually via zoom. The deadline to register is July 21st.
You can register by clicking here!
Feel free to contact Kristin Williams with any questions, you can reach her at kwilliams.naswca@socialworkers.org