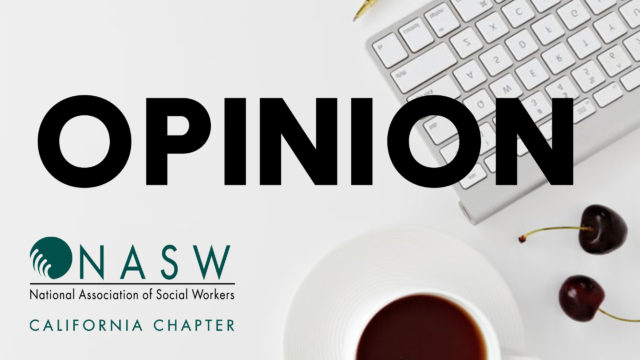 By: Rosie Wolfrum, Edlin Vazquez, Maria Fonseca, Ivonne Martinez, and Adriana Sandoval
With the recent news that LAUSD will not be returning to in-person classes in the fall, many parents and advocates are concerned about children's learning loss and how to provide childcare for many parents who still have to work to support their children. One concern regarding the lack of in-person classes in the fall that should not go unnoticed will be the certain decline in child abuse reporting. As of May 2020, Los Angeles Department of Children and Families reported a 50%[1] decline from 800 calls to 400 calls per day made to the hotline to report potential child abuse. With the upcoming 20-21 school year being held 100% online, it is likely this number will continue to drop.
Emergency Response Social Worker, Maria Fonseca shared that she has seen a significant decline in emergency responses to investigate child abuse and neglect. These emergency responses typically happen on an immediate and 10-day basis when a report of child abuse has been accepted as a report to the child abuse hotline. Maria stated "before COVID I would have about 3 emergency responses a week to investigate child abuse and neglect, since COVID hit I have doing one emergency response a week. I believe this is definitely due to schools not being held in person." This appears to be supported by data- according to a national report on child abuse roughly 20%2 of calls made into child abuse hotlines come from schools2.
With schools going online, there has also been a change in how child abuse has and will be observed. Ivonne Martinez, a substitute elementary school teacher witnessed child abuse happen through the zoom platform while teaching a 4th grade class. Ivonne shared "I was teaching a language arts class to first graders and a mother kept getting upset that her son was not staying in his chair. The mother pulled her son out of the frame and began to spank him without realizing the microphone was on. The child came back crying and afterwards I had to make a report to CPS." This teacher's one report is likely to be repeated as schools continue to provide schooling online.
It is very likely that child abuse reporting will continue to decline in the upcoming school year. With the added stress of online learning and school closures, however, it is not likely that child abuse has or will decrease. In fact, because families are spending more time together at home with uncertainty about our nation's health and economic future, it is likely child abuse will actually increase. It is vital that we as neighbors and citizens bear some of the load due to the loss of the social safety net schools provided. We must stay alert to the signs of child abuse and report when we suspect it is happening. Citizens must remember that they can report anonymously and can call the child abuse hotline even if they're not sure abuse is happening but suspect it.
If you suspect a child you know is suffering from abuse call the Los Angeles Department of Child and Family Services Hotline at 1-800-540-4000.
---
[1] https://www.centerforhealthjournalism.org/2020/05/05/child-abuse-hotline-calls-are-down-during-covid-19-abuse-fears-are
2 https://www.centerforhealthjournalism.org/2020/05/05/child-abuse-hotline-calls-are-down-during-covid-19-abuse-fears-are