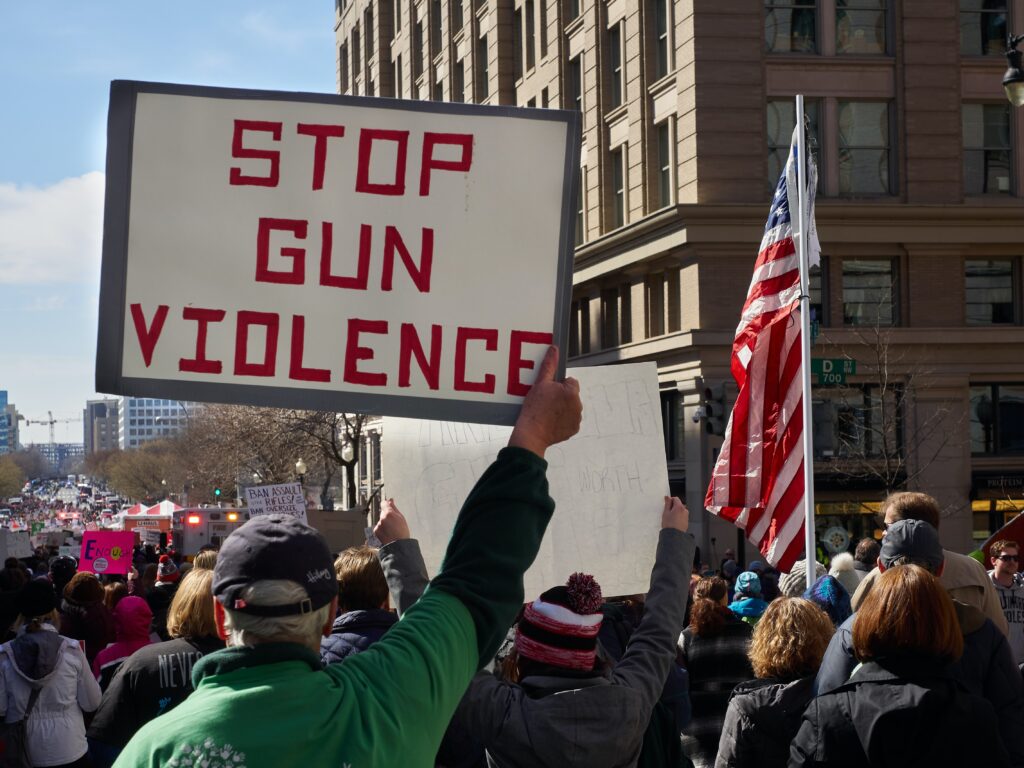 A new social justice brief has been posted by NASW titled "Tools for Social Workers to Prevent Gun Violence," with contributions by Bettina Lanyi, Assistant Director, Partnerships from The Brady Campaign to Prevent Gun Violence, Rebecca Gonzales, Director of Government Relations and Political Affairs, NASW California Chapter, and Mel Wilson, LCSW, MBA, Senior Manager, Department of Social Justice & Human Rights, NASW.
Tools for Social Workers to Prevent Gun Violence: Safe Storage of Guns in the Home, Extreme Risk Protection Orders, and Other Methods of Gun Violence Prevention
In the 20 years since the mass shooting at Columbine high school in 1999, gun violence has gripped the nation's attention. Between 1999 and 2016, there have been over 572,000 gun-related deaths1 in the United States—an average of 38,800 deaths per year. Of those numbers, 58.85% were suicides and 37.2% were homicides. From a public health and psychosocial standpoint, these statistics cannot and should not be ignored.
Recognizing our common commitment to push for a significant reduction in gun violence and accidental gun deaths, the National Association of Social Workers (NASW) and the Brady Center are partnering on the issue of gun safety to prevent gun-related injuries and deaths. More specifically, Brady and NASW are collaborating on gun safety programs that can reduce gun deaths in the home caused by suicide, domestic violence, and accidental gun deaths and injuries. Both organizations are committed to working at state and national levels to greatly reduce gun-related deaths and injuries. This brief was developed jointly by NASW and the Brady Center. The content in the brief reflects the anti-gun-violence and pro-gun safety values espoused by both organizations.
You can find this Social Justice Brief here: https://www.socialworkers.org/LinkClick.aspx?fileticket=YvR20CC6ORU%3d&portalid=0