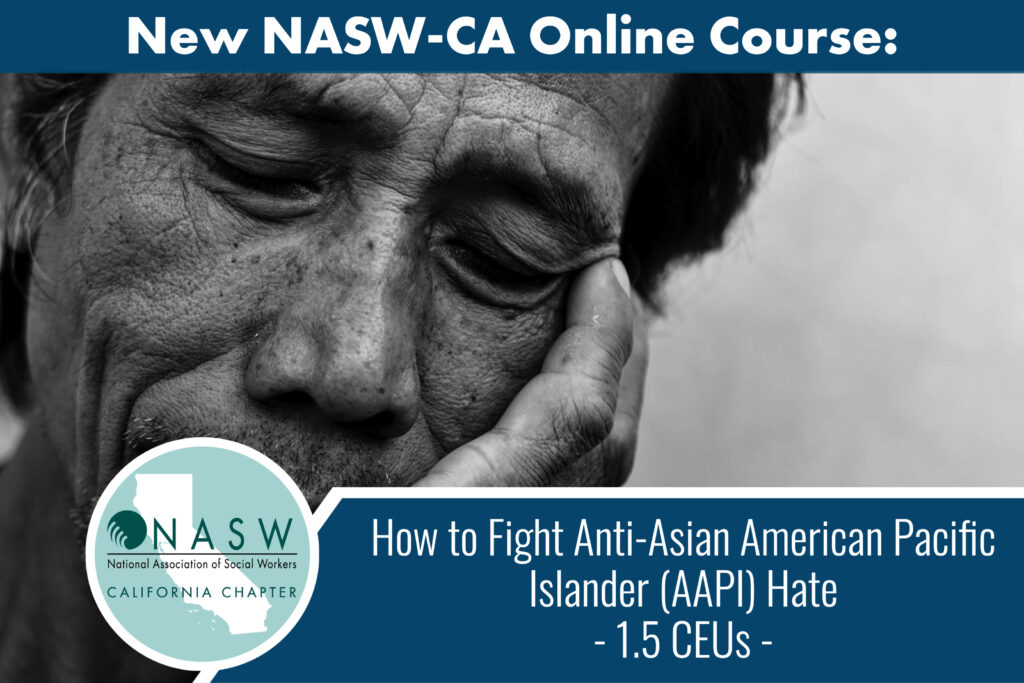 NASW-CA Chapter Announcement
New Free Online Course For All Social Workers (Students, BSWs, MSWs, and LCSWs)
How to Fight Anti-Asian American Pacific Islander (AAPI) Hate (1.5 hr./CEU)
With hate crimes and incidents happening daily, NASW-CA is calling on social workers to educate themselves and to step up and take action. The overall objective of this course is to learn practical and concrete actions to fight and stop hate crimes and incidents against AAPI individuals and communities.
This course is specifically designed for all social workers and anyone else dedicated to confronting hate and racism. Email questions to support@naswca.org.
Interested in Other Social Justice Topics?
Visit the NASW-CA Online Program Social Justice Library to view other social justice topics created for all social workers.