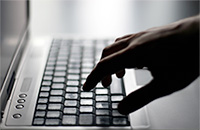 Registration is open and it's time to register for this year's NASW-CA Annual Conference!
On your way to licensure? We are offering courses that fulfill the pre-licensure requirements: Human Sexuality, Aging and Long Term Care, Child Abuse Assessment and Reporting, and Suicide and Other Self-Harming Behaviors: Assessment, Intervention and Risk Management Issues.
For those who are prepping for exams we are also offering a Sunday Social Work Licensure Test Preparation Course!
Want to supervise those becoming licensed? Take the Clinical Supervision course over the two days of the conference.
Need to renew your license? We are offering THREE different Law and Ethics courses (6 hrs each): Advanced Law and Ethics, Law and Ethics in School Settings, and Law and Ethics Review for Clinical Practice.
This year's conference will be held November 2-3 at the San Mateo Marriott Hotel.
Registration deadline is October 18. Early bird deadline is September 20. Registration discounts are offered to NASW members, social work students, retired social workers, early registrants, and volunteers who serve as classroom monitors. Discounted hotel rates available to conference attendees. For more information visit https://web.cvent.com/event/d2de66a1-611c-4920-a114-53bfdd346cd1/summaryor email membership@naswca.org.