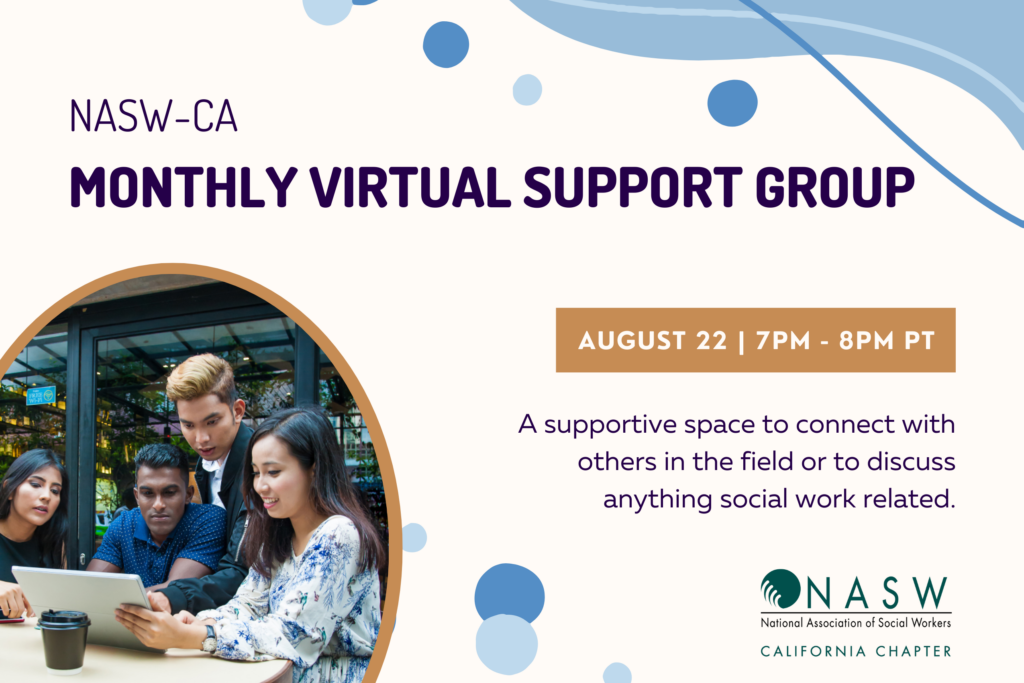 Social Workers, it was so great seeing everyone at our previous session. We hope to see you at our next free support group on Monday, August 20 from 7:00pm – 8:00pm PT.
If you would like to meet fellow Social Workers, have career-related questions, or are looking for a space to discuss anything Social Work related, you are in the right place! Whether it's professional, personal, or juggling the two, we are here for you every month for professional and/or peer support. Everyone is welcome to join, regardless of the area you are in! This is an opportunity to get feedback from your fellow peers on anything that you may need help with.
The peer support group meets every fourth Monday of each month.
Please contact Alex Brown at abrown.naswca@socialworkers.org with any questions.