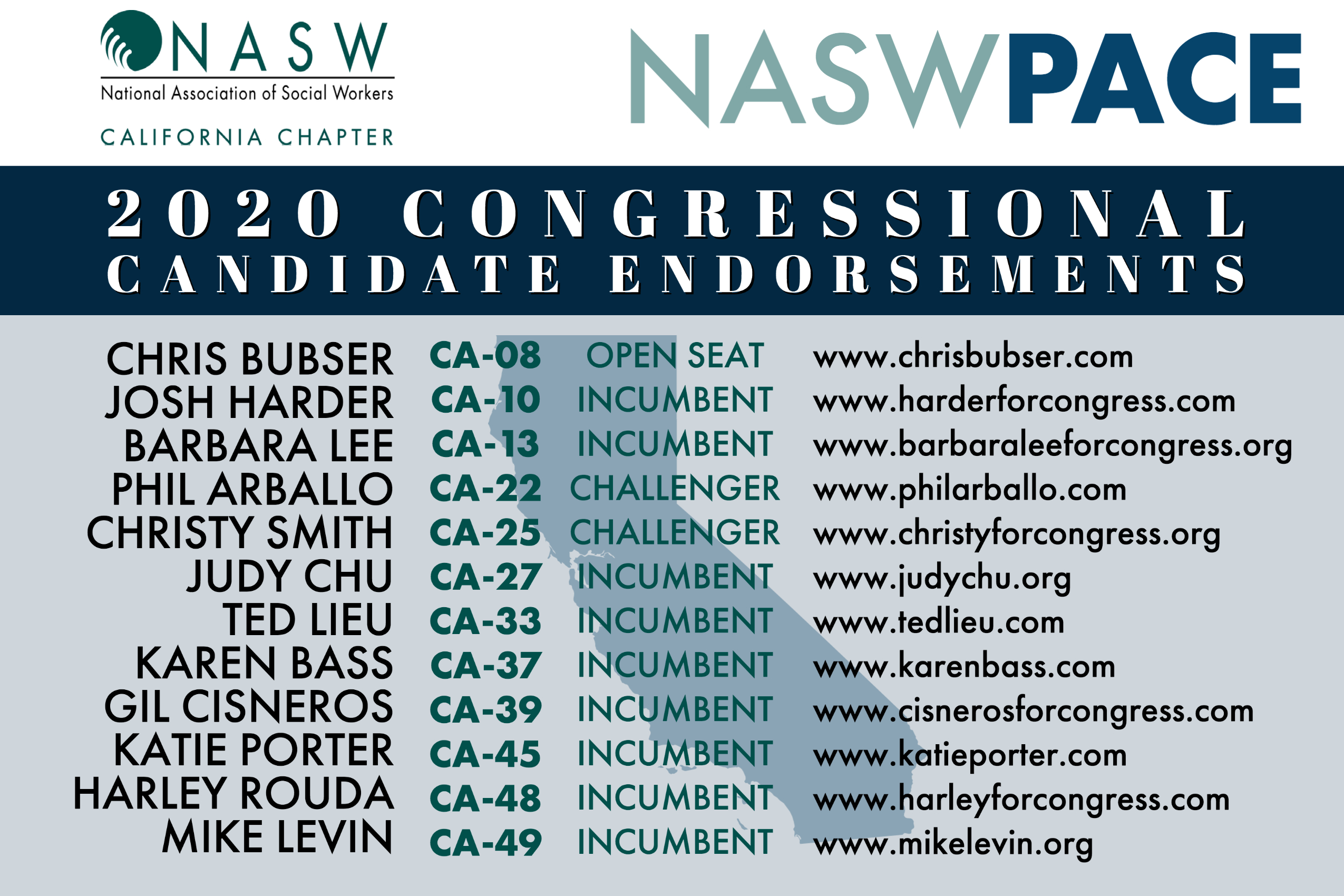 NASW released PACE's endorsements for congressional candidates in all 50 states. We've compiled the endorsements for candidates running for office in California. For the full list of all 50 states, click here!
How Endorsements Are Made
The goal of any endorsement is to elect candidates who support NASW policy positions and increase visibility for NASW in the process. NASW also gains candidates' recognition, improves connections with elected officials, advances NASW's policy agenda, and builds respect for NASW as a powerful and committed activist organization.
NASW's policy positions are based on issues found in NASW's policy statements as outlined in Social Work Speaks. NASW members vote every three years vote on those policy statements at Delegate Assembly.
Authority
Chapter PACE committees have the authority to endorse or make financial contributions to candidates for only state and local office. National PACE oversees federal races because of the national strategy that takes into consideration goals of the entire association.
To read more about how endorsed candidates are chosen, click here!
A PDF version of the flyer is available below: