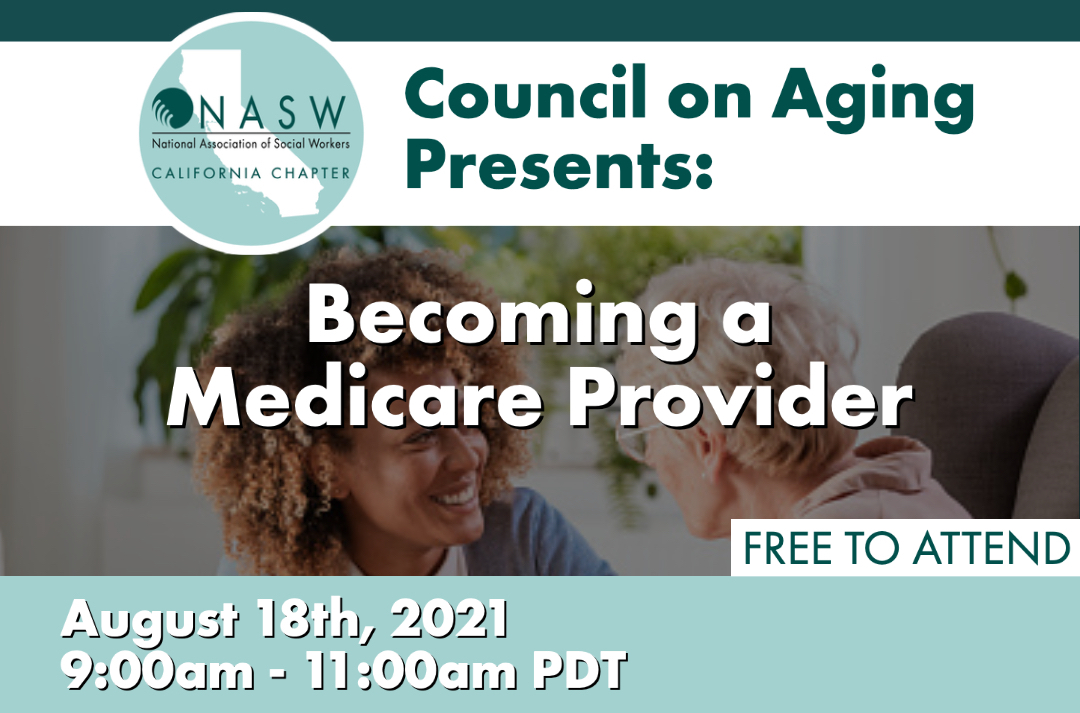 NASW-CA's Council on Aging will be hosting "Become A Medicare Provider" on August 18th, 2021, from 9:00am – 11:00am PDT. This event will be held virtually via zoom.
Medicare is a health insurance available to most Americans aged 65 or older and some Americans under 65 with certain permanent disabilities. LCSW's are currently the only masters-level clinical provider eligible to enroll in and bill Medicare Part B for psychotherapeutic care. We have a severe national shortage of Medicare participating behavioral health providers, right when there is a large expansion in our Medicare population. This workshop makes the case as to why we should bill Medicare, as well as how to get started. Let's be clear how social work skills makes us uniquely suited to serve the needs of an older and/or disabled adult population.
This event is free to attend for all! Register by August 15th, 2021! Zoom link will be provided approx. 24 hours before the event.
A PDF version of the flyer is available for download below: