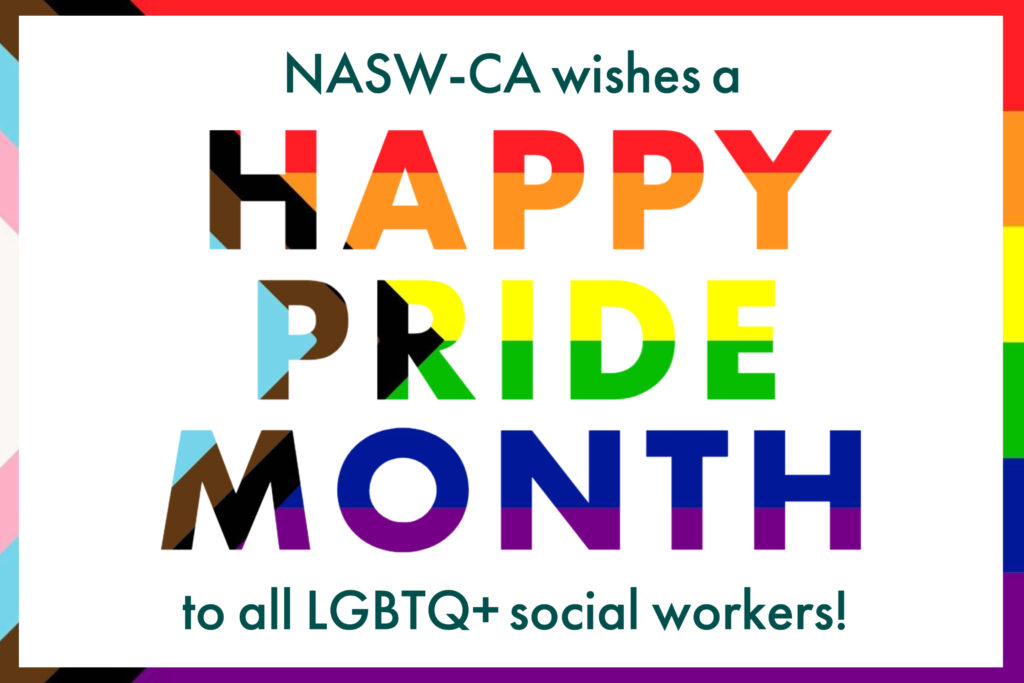 Here at NASW-CA Chapter, we wish all LGBTQ+ social workers a Happy Pride Month! During this year's Pride Month, we would like to reiterate how essential LGBTQ+ social workers are to the wellbeing of our state and country, and to our profession. You have put in many years of service to the community and to your LGBTQ+ clients and for that we celebrate and acknowledge your countless contributions.
And as we take this month to celebrate the accomplishments of past and present LGBTQ+ figures in history, we also acknowledge that we must fight and advocate for LGBTQ+ youth, who to this day still face inequities in education, living standards, and access to healthcare and for our LGBTQ+ seniors, who are sometimes forced back into the closet, or forced to endure mistreatment in order to be able to get adequate housing, healthcare, and be treated with dignity and respect. For these reasons and many others we proclaim with pride that LGBTQ+ rights are human rights! Happy Pride!
Join us for our Pride Month Mixer on June 15th, hosted by NASW-CA's new LGBTQ+ Council. Register by clicking here!