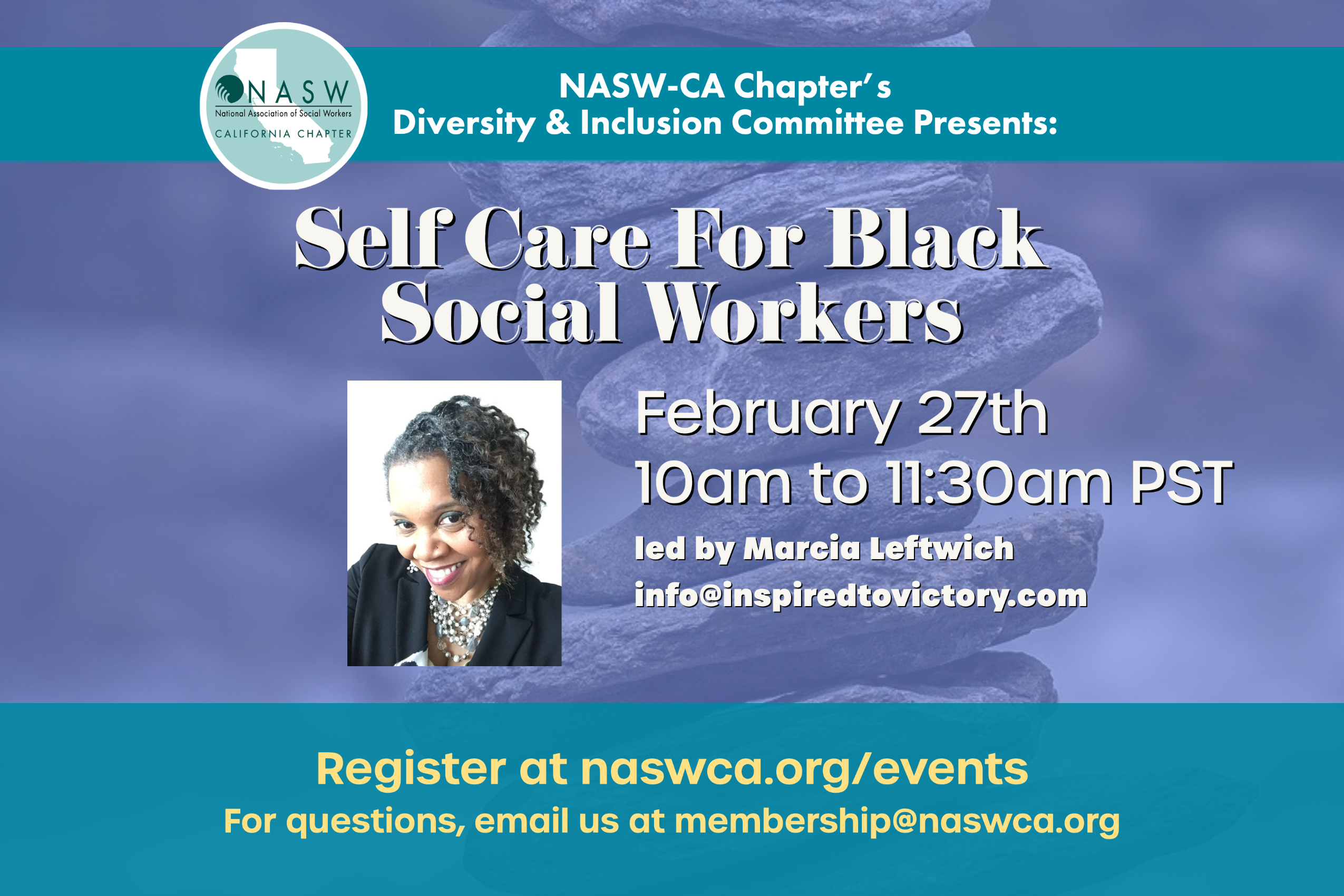 Please join us for a self-care session for Black Social Workers, led by Marcia Leftwich, an advocate for holistic living and de-stigmatization of mental health in communities of color. This opportunity is a free event crafted by NASW-CA's Diversity & Inclusion Committee for social workers who identify as African Diaspora/communities, of African descent or Black/African American only.
The session will have an interactive discussion on self-care as a preventive strategy versus a reactive action.  Due to historical and recent events of structural racism, oppression, discrimination against the black community, Marcia will assist our Black Social Workers with creating a self-care plan for empowerment.  As a Social Worker, we often support others, ensuring that they receive the care that they need and the NASW-CA D&I Committee is providing a space for Black Social Workers to receive the care and support they need with yoga and meditation.
This class will take place on February 27th at 10am to 11:30am PST.
Register by clicking here!