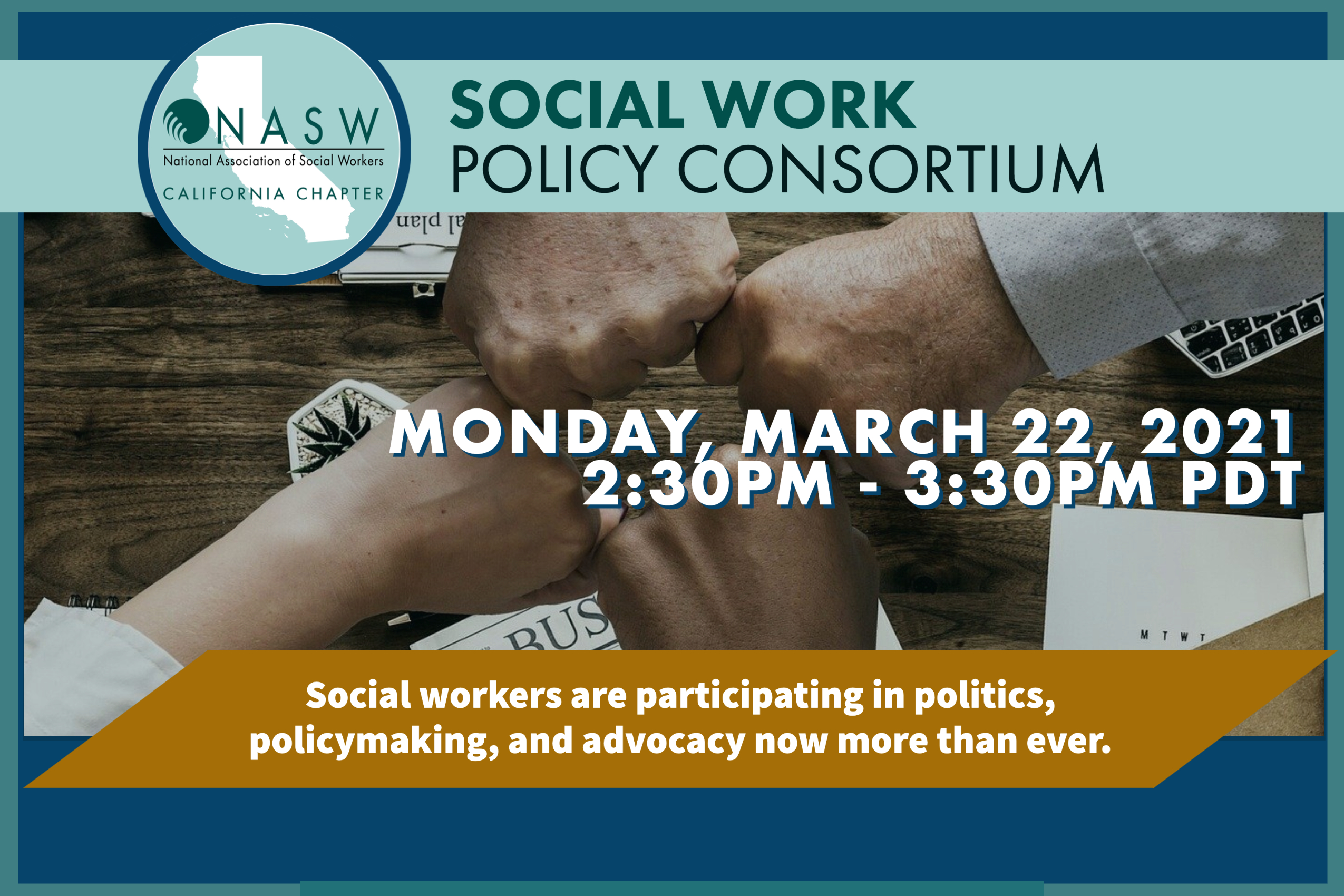 Social workers are participating in politics, policymaking, and advocacy more than ever. As our communities are faced with the reckoning to ensure systems are rooted in equity and anti-racism, the social work profession presents a unique commitment to high standards of professional ethics and social justice that is largely unparalleled. In effect, we are being called more and more to the decision-making tables.
Social work education and our policy professors fuel the pathways to ensure social workers are engaging in powerful conversations about necessary reform, critical dialogue, and systems analyses. Given the call to deepen the capacity of macro social work, NASW-CA is offering a space for policy instructors to convene, network, and collaborate to build movement in their work.
In support of co-creation, NASW-CA invites you to join us for an inaugural virtual convening to spark dialogue around the collaborative design of this network of support. Come join our statewide consortium – membership is not required; all social work policy instructors are welcome.
Monday, March 22, 2021, 2:30pm – 3:30pm PDT
Register here. Questions? Contact dson.naswca@socialworkers.org
PDF Version of flyer with links available to share below: