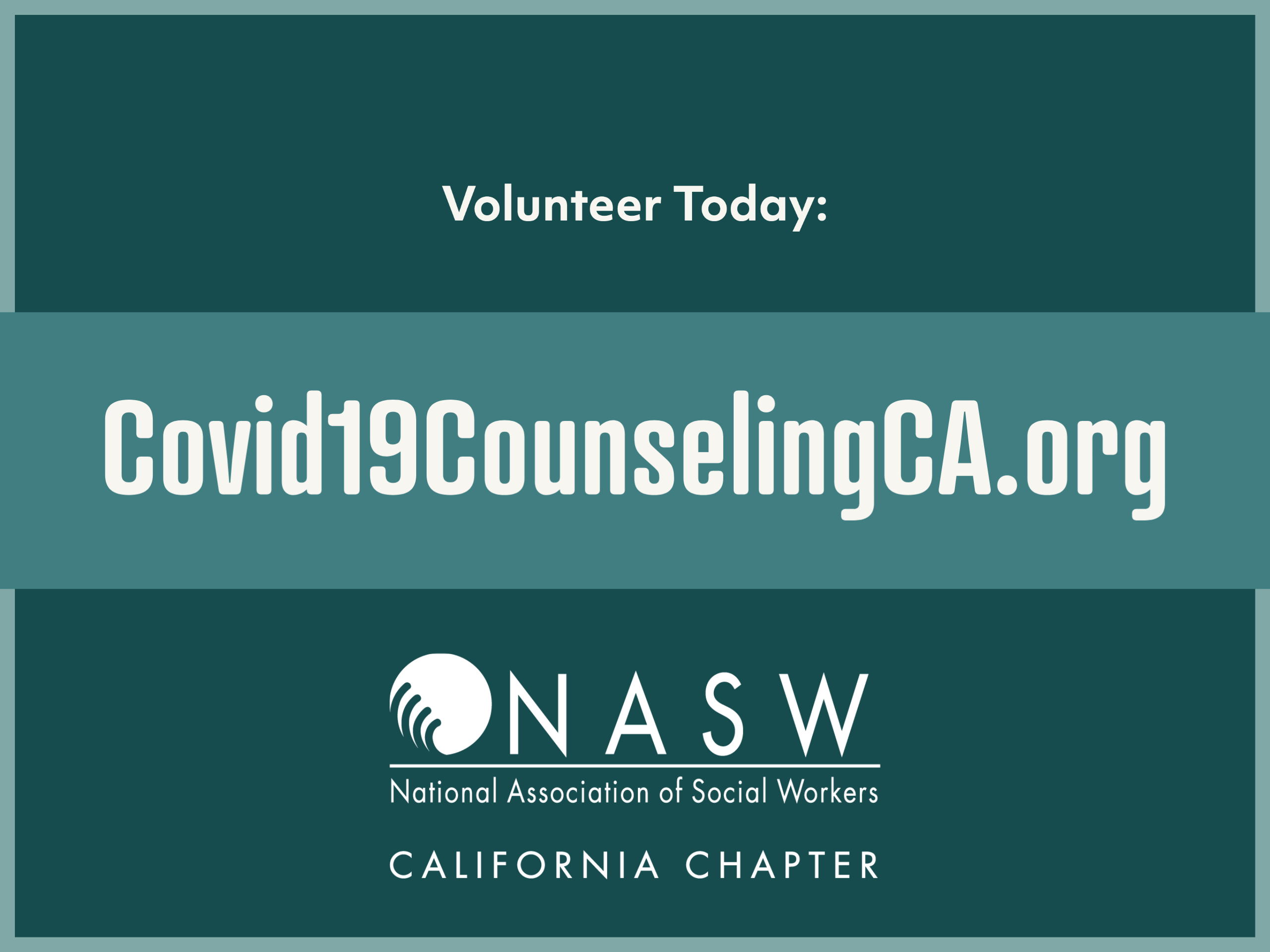 This project is a collaborative effort of California's licensed mental health professionals to provide support to health professionals, first responders and essential workers on the front lines fighting the COVID-19 pandemic.
NASW-CA joined this coalition that includes California Association of Marriage and Family Therapists, California Association of Licensed Professional Clinical Counselors, California Psychiatric Association,
and California Psychological Association to create a portal for frontline workers to get free access to therapy. This portal also offers a great opportunity for therapists to to volunteer and give back to the healthcare workers and first responders who are risking their lives to protect and care for us during the outbreak.
Please share this link with any frontline workers and with fellow social workers! We need volunteers!