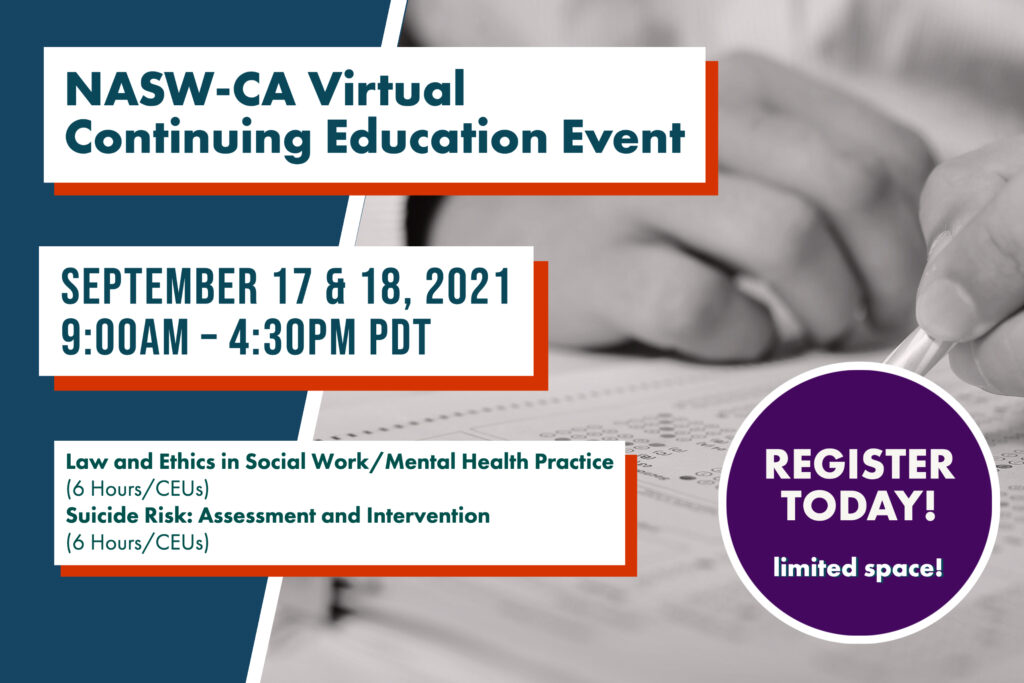 Law and Ethics in Social Work/Mental Health Practice – 6 Hrs/CEUs
When: September 17, 2021 | 9:00 AM – 4:30 PM PDT
This course provides an analysis of the legal grounds for malpractice litigation as related to the issue of standard of care and scope of practice. It outlines the essential components of legal proceedings such as subpoenas, depositions, issues of client confidentiality, privileged communication pertaining to the conduct of casework, individual, couple, family, and group therapy/counseling. It analyses the relationship between ethics and the law and offers a framework in the management of ethical dilemmas related to relationships with clients, colleagues, and employers. It provides understanding of the relationship between moral values, social work values and the management of liability risk. It offers a brief discussion of the "Patriot Act" and its impact on patient's right and privacy. It discussed the "Tarasoff" rule involving "duty to warn" and the elaboration of this rule by courts and statute after this case was decided.
Cost : $135 NASW member and $165 non-member.
Meets 6 Hour BBS License Renewal Requirement for LCSW, LMFT and LEP 
Suicide Risk: Assessment and Intervention – 6 Hours/CEUs
When: September 18, 2021 | 9:00 AM – 4:30 PM PDT
This course outlines the general principles of suicide risk identification, assessment, management, and their practical applications in evaluating and working with individuals who are at risk as well as with clients with chronic, severe mental disorders. It presents psycho-therapeutic and behavioral intervention strategies in managing suicide risks and behaviors. It provides understanding of the impact of mental health problems and psychiatric disorders such as Major Depressive Disorder, Bipolar Disorder, Trauma Disorders, developmental issues on the suicide risk. It presents the complex and challenging phenomenon of self-injurious/self-harming behaviors such as self-cutting, self-burning, self-hitting, hair pulling etc. especially in teens and adolescents and how they differ from suicide gestures and attempts. It provides assessment and treatment tools to work with clients engaging in such behaviors.
Cost : $135 NASW member and $165 non-member. If registering for both days 20% discount is available.
Target Audience : social workers, marriage/family therapists, counselors, teachers, educators, nurses, physicians, case workers, psychologists and other human service/health care/mental and behavioral health care professionals and trainees.
If registering for both days 20% discount is available.
Event Information
Classes will take place live via ZOOM. Register early, space is limited!
Americans with Disabilities Act : Accommodation requests should be emailed to eventreg@naswca.org no later than August 17, 2021 in order to allow time to process requests.
Event cancellation policy : To receive a refund, requests must be emailed to: eventreg@naswca.org by 5:00pm by August 30, 2021. A $35 cancellation fee will be applied. Non-refundable after August 30, 2021, no exceptions.
NASW-CA is a California Board of Behavioral Sciences recognized CEU provider
Presented By: Dr. Philip Tsui, LCSW, Psy.D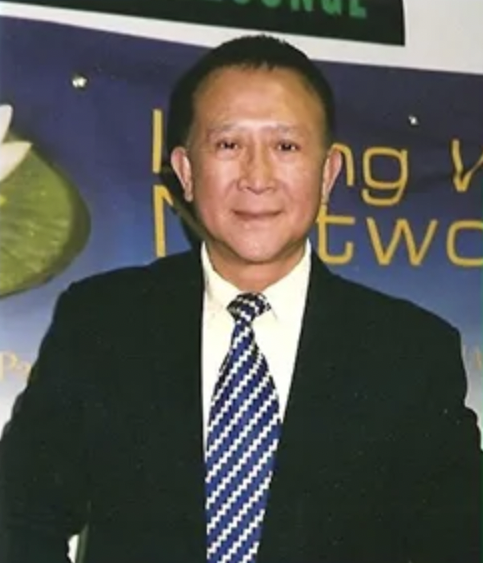 Dr. Philip Tsui has over 35 years of experience in direct practice, training, clinical supervision and management. He had served as Clinical Consultant/Supervisor to San Francisco Suicide Prevention, Inc. for over 17 years. He is former Clinical Director at the Senior Division of Felton Institute in San Francisco. He also has taught at California State University, Alliant International University, San Francisco State University and is former Clinical Assistant Professor at Smith College School of Social Work and Core Faculty Member at New College of California. His managerial and supervisory experiences in human services organizations include serving in the following capacities: Clinical/Program Director of Richmond Area Multi-Services in San Francisco, Executive Director of Pacific Center for Human Growth/East Bay AIDS Project in Berkeley/Oakland, Executive Vice President of Adult and Child Guidance Center of San Jose, Director of Westside and Northeast Lodges of California Pacific Medical Center in San Francisco, member of the Board of Directors of San Francisco AIDS Foundation.