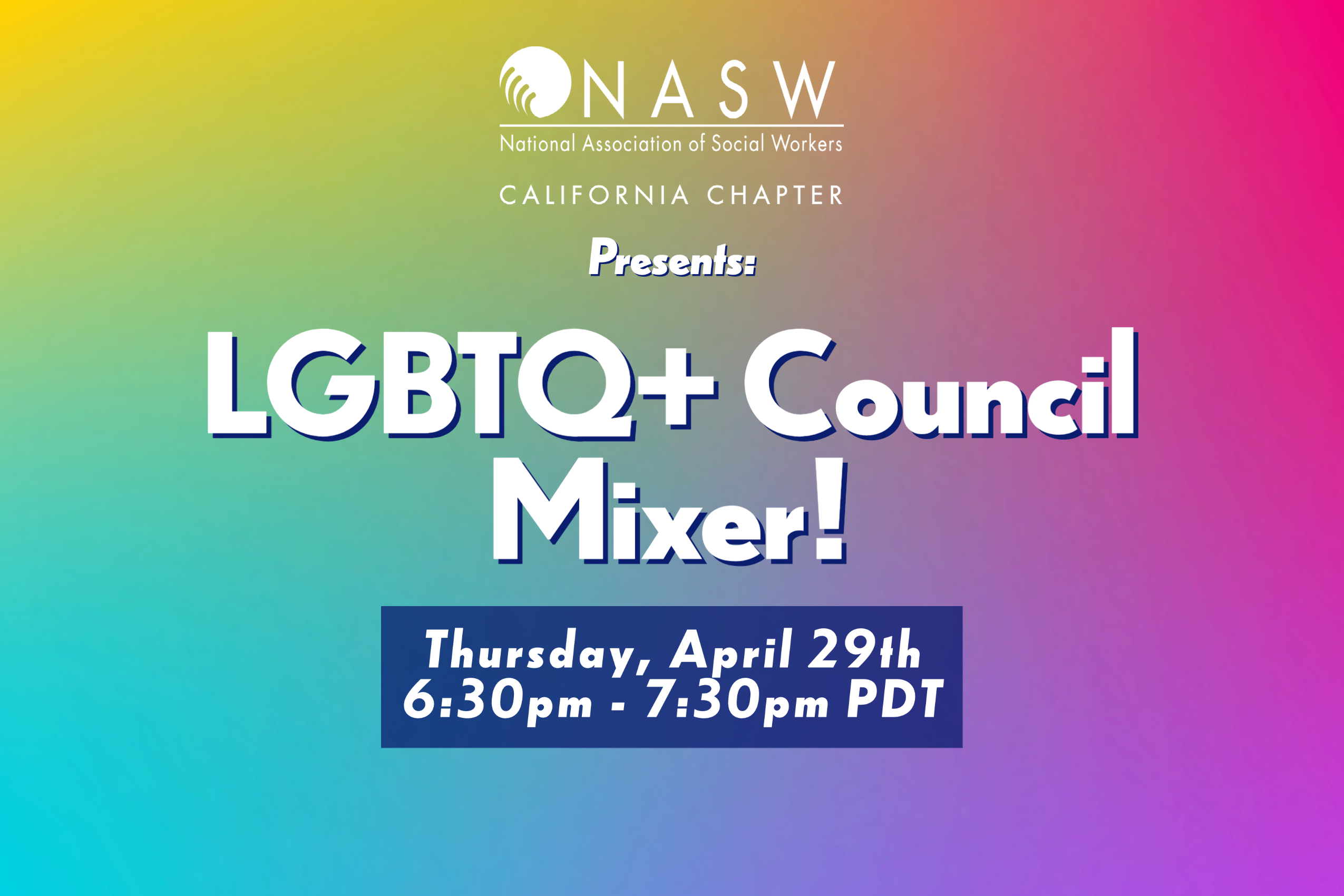 NASW-CA is proud to announce that we are reviving our LGBTQ+ Council! The council's aim is to give a safe space, to support LGBTQ+ social workers, and form a network designed to nurture and uplift, while also advocating for the issues and adversity that our community faces in our daily lives.
Join us for our first mixer on April 29th, from 6:30pm – 7:30pm PDT! This event is free to attend.
We will be gathering signatures in order to formally present our petition to form the council at the next Board of Directors meeting.
To register, click here: https://www.naswca.org/events/EventDetails.aspx?id=1511714&group=
If you have any questions, please email us at membership@naswca.org