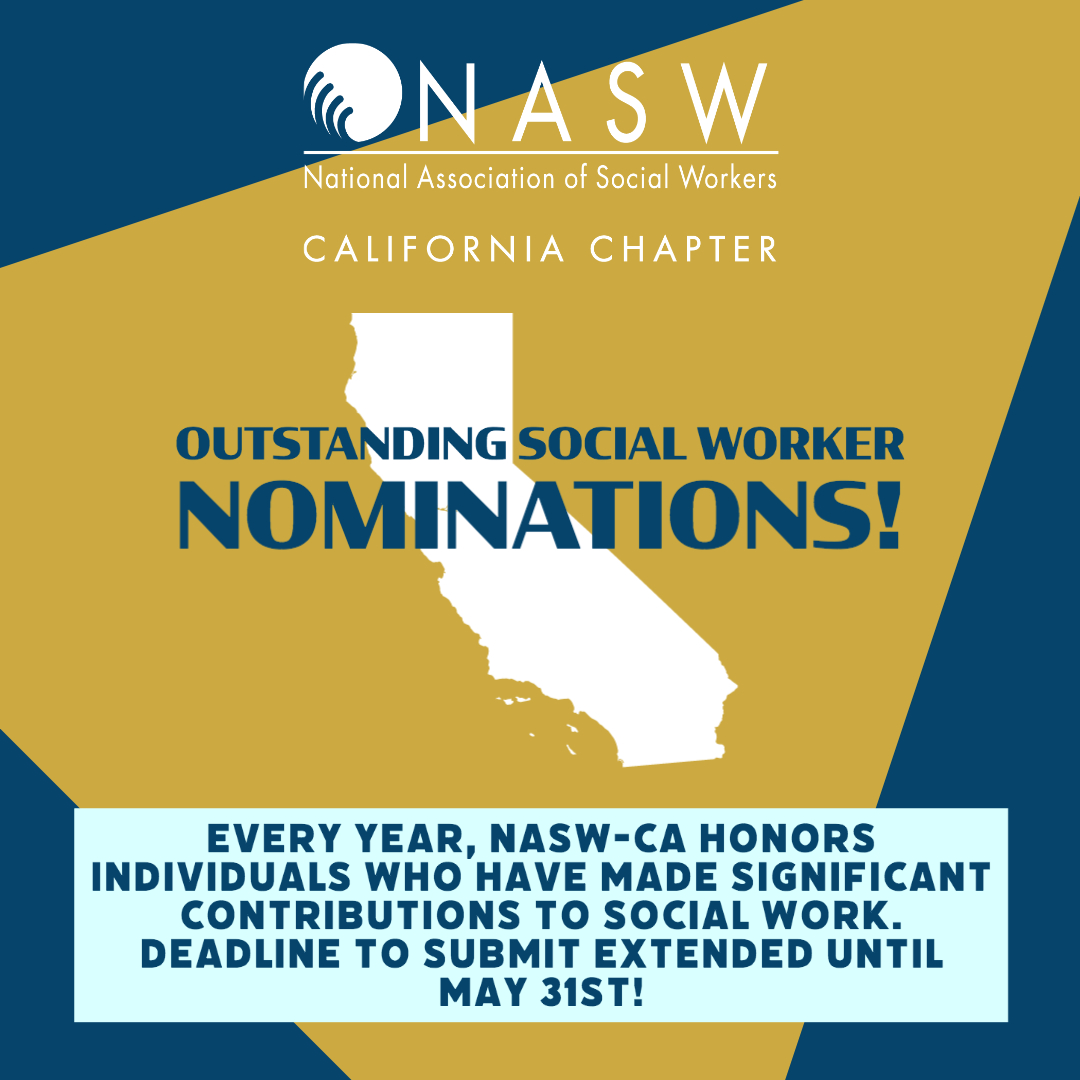 We have extended the deadline for our state nominations to the end of May.
Every year, the California Chapter of NASW honors individuals 
who have made significant contributions to social work. It's time to submit your nominations!
These include social workers who have performed outstanding work in the past few years (Social Worker of the Year); social workers who have a lifetime of major achievements (Lifetime Achievement); non-social workers who have outstanding public service (Public Citizen), and our newest award for organizations who have contributed to the social work field (Organization of the Year).
These social workers are honored at NASW California's Annual Conference and the location alternates annually between northern and southern California. Social workers from all over the state qualify.
This year the conference will be held on October 17 & 18 in southern CA at the Burbank Marriott.
Oct 2020 Southern CA: NEW Deadline May 31, 2020
Oct 2021 Northern CA: Deadline April 30, 2021
Oct 2021 Southern CA: Deadline April 20, 2022
CLICK HERE TO SUBMIT OR FOR MORE INFO:
http://www.naswca.org/?page=137
FOR MORE CONFERENCE INFO:
http://www.naswca.org/?page=96
CONTACT: membership@naswca.org