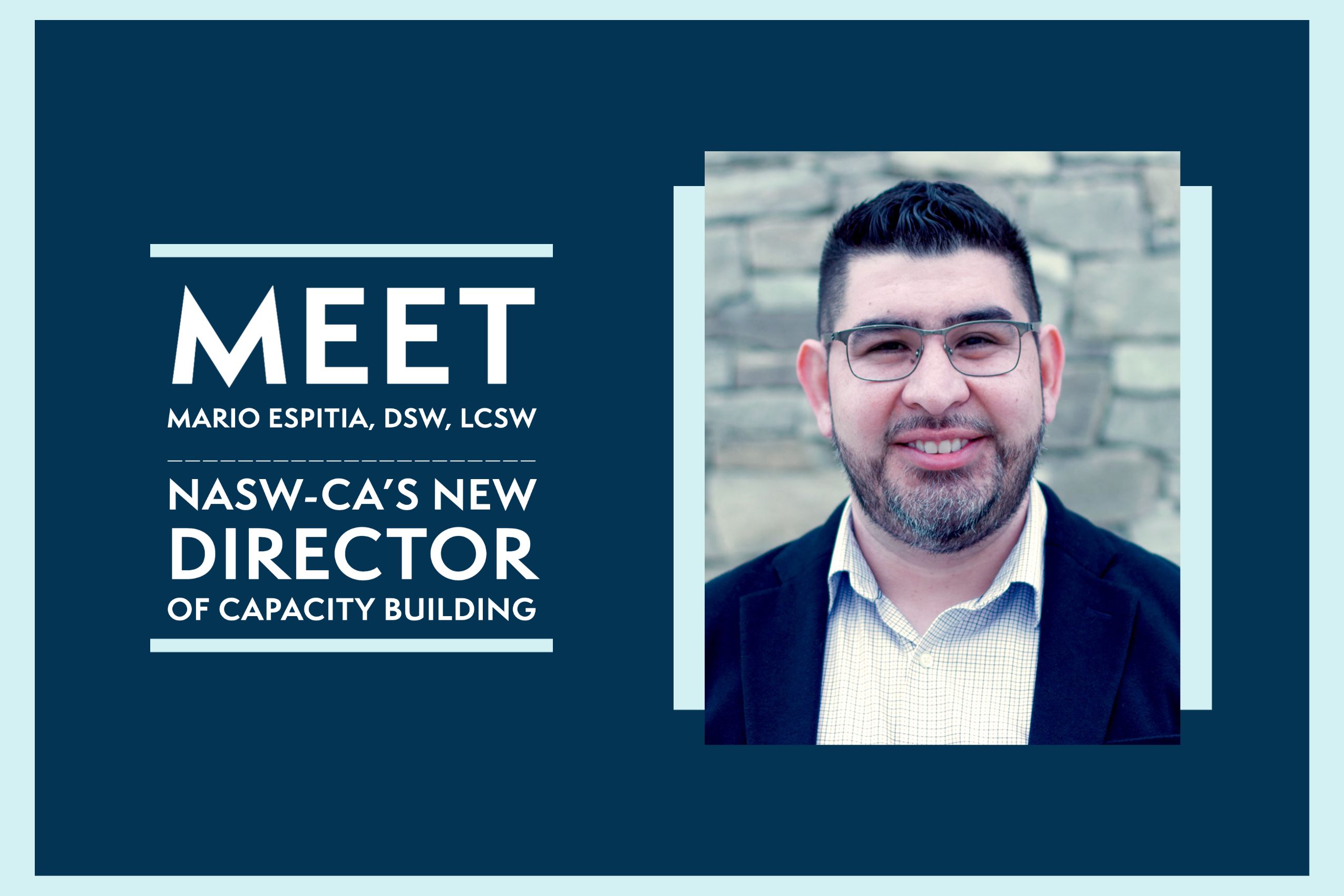 NASW-CA welcomes our new Director Of Capacity Building, Mario Espitia, DSW, LCSW, and announces the retirement of Lora Pierce, M.Ed, as Director of Online Education.
After 22 years of dedicated and tireless work for the NASW-CA Chapter, we would like to thank Lora Pierce for her all her years of service to our organization. Lora has worked in different capacities throughout the years. One of her biggest contributions to NASW and social work has been in her most recent position as the Director of Online Education by creating our robust and comprehensive Online Education Program and expertly managing and curating it to what it is today – a dynamic learning platform that human service professionals from all across the nation have utilized for their edification and growth. The success of our online education program is a testament to Lora's skilled leadership, and we are grateful that through her work we have been able to help thousands of social workers advance in their career and in their development as professionals. We wish Lora well in her retirement, hope that this new chapter will be fulfilling and filled with the same levels of love and joy just as she has brought our field, and we are grateful that she chose our organization as her employer. Thank you for everything, Lora!
– NASW-CA Chapter Staff
Our former Executive Director, Janlee Wong, MSW, also offers a few words of gratitude for Lora:
Too often the programs and services of NASW are touted with little mention of the staff that put them together. The one staff person, colleague and friend that is responsible for the development and operation of the California Chapter's best programs and services is Lora Pierce who is retiring after 23 years of service.
I first met Lora in 1998 when she interviewed for a staff position managing NASW's professional education programs. I knew she would do an excellent job but what also impressed me was her ideas and her vision. An added plus was not only her social work and adult education background but also her integrity and business acumen. She was just the person I was looking for and I knew we would work well together because my own management style was to let my staff run with it and that she did.
Over the 22 years that we worked together, Lora and I would have many conversations about building the Chapter's programs and services, and more importantly how to market them and get the best return on investment possible but at the same time provide true value and service to our members and to social workers in general. At the same time, because we're both social workers, we had many conversations about ethical social work dilemmas, social justice and fighting racism. I know these discussions have made our education content diverse and anti-racist.
I know Lora leaves NASW in very good hands and wish her well in her retirement. Thanks Lora and congratulations on a stellar career.
Janlee Wong, MSW
---
NASW-CA welcomes Mario Espitia, DSW, LCSW, as the newest member of our team. Mario will be our new Director of Capacity Building, taking over Lora's position and also taking on new responsibilities in our organization. We look forward to working with Mario, and are excited for what the future holds.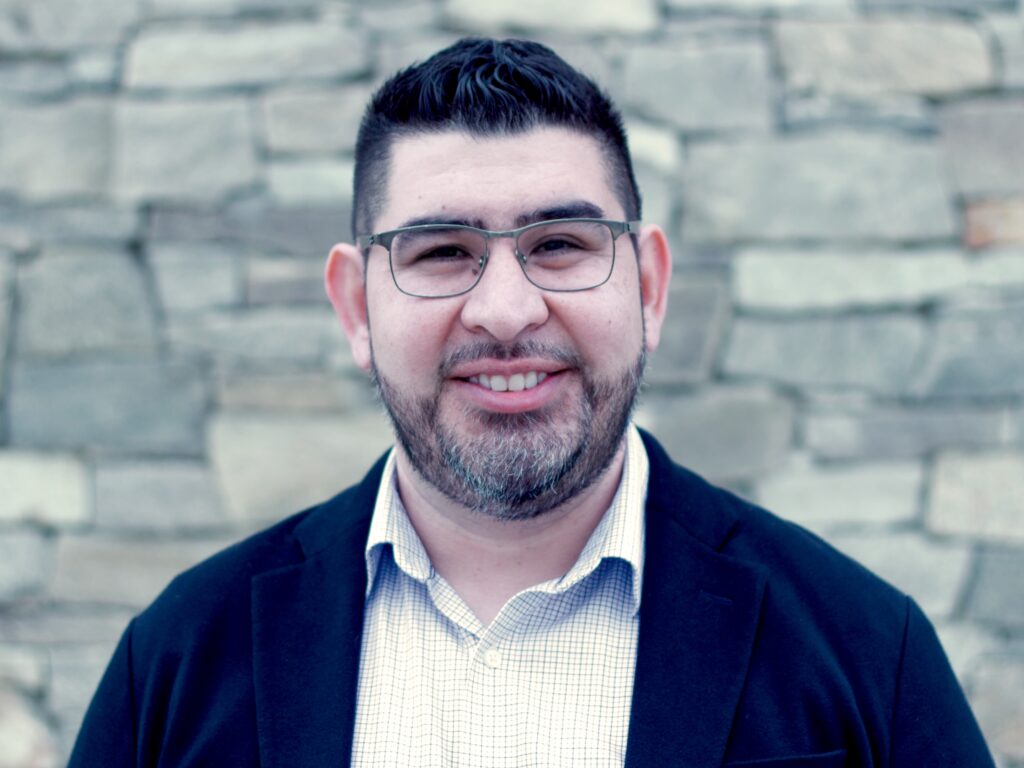 Mario Espitia is a licensed clinical social worker in the state of California with over 7 years of experience in the areas of palliative care and gerontology. He has worked with multidisciplinary teams of healthcare professionals to improve the quality of life of patients with chronic medical conditions. In addition to providing psychosocial assessment and case management services, Mario has placed special importance and dedication to providing advance care planning services and facilitating end-of-life conversations. Prior to entering the healthcare field, Mario worked for various non-profit organizations in the Greater Los Angeles area providing mental health services to children, youth, and families. In recent years, Mario also served as the Region I Director for NASW-CA and collaborated with fellow colleagues to organize events for the Los Angeles social work. Through his service to the NASW community, Mario found a platform that helped nurture his social work identity and enhanced his clinical and leadership skills. Mario is now excited to start his new role with NASW-CA as Director of Capacity Building. In his new role, he hopes to support fellow colleagues in their development and growth as professional social workers, as well as provide continuing education courses that meet their interests and needs.
Mario is excited to be joining the NASW-CA team and collaborating with them to advance our social work profession. Mario obtained his BSW from CSU Los Angeles ('03) and an MSW from CSU Long Beach ('07). In 2020, Mario obtained his Doctorate in Social Work from the USC Suzanne Dworak-Peck School of Social Work. He focused on the Close the Health Gap Grand Challenge and developed a capstone project that aims at tackling the health disparities faced by the LGBTQ+ older adult population.
You can reach Mario by email at MEspitia.naswca@socialworkers.org.