REGION A DIRECTOR
Eddie Estrada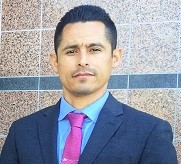 A close friend told me that an opportunity to be a Region Director in the North Bay was coming up. She urged me to consider this opportunity. My only concern was that I was working full-time, an hour away from home, and working part-time for Calstate Long Beach. She insisted that I would have time to be more closely involved in the NASW and growing the profession. The social work profession is dear to my heart and seeing it flourish in my area is one of my priorities. As such, in Aging and Adult Services, we have hired more MSW's than any time prior to my tenure here. I advocate for the profession and within my power, ensure that we hire, train, and recruit according to our core values and ethics. I am bilingual and bicultural, and I speak social worker fluently. I believe I am a strong candidate and I trust in my abilities to take on such an important role for our profession and the organization.
REGION A DIRECTOR
Curtis Sarikey MSW, LCSW, PPSC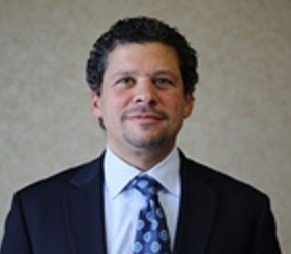 As a proud social worker since 1991 and resident in Region A for the past thirty years, it would be a privilege to work alongside fellow social workers to strengthen our collective capacity to serve the people, communities and organizations we are part of. I am currently Chief of Staff for the Oakland Unified School District. I've worked in public and non-profit organizations in San Francisco and the Bay Area and have served on local, state and national boards and advisories to advance improved life outcomes for children and families. I will bring this experience to our regional membership to continue building our profession and promoting advocacy and policy to address the pressing issues facing communities today– from wealth inequalities, housing insecurity, and safety to access to quality mental and physical health care, education and employment. Thank you for the nomination.
REGION D DIRECTOR
Bruce Friedman, PhD, ACSW, CSWM, LCSW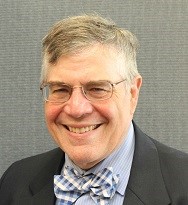 Social work is a transformative profession that seems to be very much misunderstood by the public. Social workers work to change people's lives at the micro, mezzo, and macro levels through a collaborative process, many times not being acknowledged for the work that we do. We are the behind-the-scenes cheerleaders who make sure that things get done. Upon obtaining my MSW at The Brown School in St. Louis, and then my PhD at the Mandel School in Cleveland, I have had a full career of transforming systems in the agencies and at universities. I currently serve on the NASW Administration/Management Specialty Practice Committee, NASWCA Region D Assistant Director, NASWCA membership committee, SWHIN (Social Work and Health Inequalities Network) co-convener, and past president of the Network for Social Work Management. In all of these roles, the emphasis has been on working with both new and more experienced social workers to help put meaning back in the profession. That meaning comes in many forms, whether serving as a mentor to help new social workers navigate various fields of practice or identifying ways to take complex concepts and making them understandable. My career has been filled by creating opportunities that represent positive change. Following my retirement from California State Bakersfield, where I successfully restored the program's accreditation, I began teaching and mentoring students at Capella University's social work department. As Region D Director, I would continue these endeavors to strengthen social work in California.
REGION D DIRECTOR
Gyanesh Lama, PhD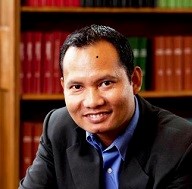 Title Protection for Social Workers in California. Imagine you are visiting a doctor's office for your health problems. The doctor reviews your file, asks you why you came to the doctor's office, and what the nature of your problem is. You tell him that you have a headache. The doctor then writes a prescription for headache — Advil. The doctor tells you that he has been doing it for so long; he knows what is wrong with you. Later on you find out that the doctor you visited was not a real doctor. He appeared to be a doctor only because he wore a doctor's gown. He did not have the medical degree and the proper training to qualify as a medical doctor. He knew a little bit about human health problems by reading papers, watching televisions, visiting doctor's offices and hospitals where he learned that a doctor prescribes Advil if a patient has headache. So, he thought he could claim to be a doctor because he knows what a doctor does. If this hypothetical situation were true, you would be outraged. You would file a lawsuit against the fraudulent doctor and the hospital industry for allowing such practice. The medical profession and health industry would be in crisis. The society would blame the health profession for the failure to prevent and cure diseases, and for the increasing rate of health problems. This is exactly what is happening to the social work profession in California. Those who do not have a social work degree are pretending to be professional social workers. The damage such practice has done to the credibility of social work profession is quite serious. Social workers today are blamed for not being able to solve the society's pressing social problems that society relies on them to solve. Yet, society does not appear to be outraged about this problem. The society allows such practice to continue. The root cause of this problem is the lack of Title Protection for professional social workers. I am running for the Regional Director position because I feel that Title Protection is the most fundamental problem for the social work profession in California, and that it should be the top priority of the NASW in California. Title Protection will be my singular focus and I ask for your support in making Social Work the most prestigious and honored profession in California, and beyond.
ASSISTANT REGION B DIRECTOR
Jiewen 'Janice' Huang, BSW, MSW, ASW, RCFE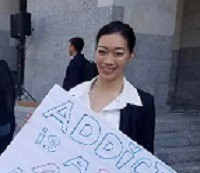 I am interested in this position because I care deeply about professional standards, organizational services, and professional development. I believe we can bring members together to work on maintaining and creating positive impacts and improvements to our profession and society through listening carefully, wholeheartedly planning, and working things out together. My past and current leadership experiences, as well as my personality make me a strong candidate for the position of Assistant Regional Director Region B. I immigrated to the U.S. from China when I was 17 years old. Experiencing and overcoming a number of issues and problems on the personal, societal, and systematic levels, I finally earned my BA in social work after six years of schooling in college. My eagerness to learn and passion in serving others helped me get into five different organizations that serve marginalized groups as a volunteer and social work intern. One year into the MSW program, I became more comfortable and confident with my voice and advocacy. That's when I ran and was elected to be the Student Representative of the Social Work Graduate Student Association at San Jose State University for the 2017-2018 academic year and the Co-Chair for the Asian Pacific Islander Social Work Council, Northern Calfornia, NASW (since 2017). Both of these positions trained me to become a better listener, pushed me to be a stronger advocate, and of course eventually challenged me to become a better leader. As a result, one example would be that I advocated and helped organize educational workshops outside of the classroom for my classmates, as well as CEUs events for professionals. At the Social Work Month Gala 2018 hosted by South Bay Unit, Region B, NASW, I was nominated and presented with the award for the Social Worker of the Year. After my graduation with a MSW from San Jose State University in 2018, I am continuing my work in the mental health, home health, and hospice settings. I'm still new in my career, but with my hard work, passion, and experience, I believe I will be a great support to the Region B Director and contribute to the growth of our communities. I would appreciate your vote for me. Thank you!
ASSISTANT DIRECTOR REGION D SOUTH
James Borunda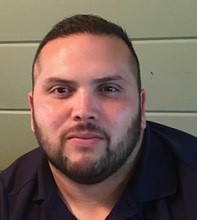 My name is James Borunda and I am an MSW-1 student at CSU Fresno. I am a returning student with a military background, and prior career in construction management. I currently work in construction as a licensed contractor while completing the MSW program. As a student, I serve as president for the NASW 23 Strong Council, and vice president of the Social Work Student Association (SWSA) at Fresno State. I would like to serve as the Assistant Director for Region D for two reasons; to implement a plan to increase student membership and participation, and to organize efforts to increase voter participation in the region. I believe that these two objectives are pertinent to each other's success, and vital to the continued progression that Region D needs.ASSISTANT DIRECTOR REGION D NORTH
Lenette Dornon, ASW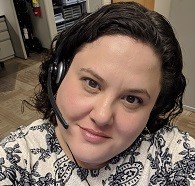 My goal is to be of greater service to my region through assuming this position. As a result of my experience as the Chico Unit Chair, as well as my mentorship from the current Region D Director, I feel that I have the capacity to bring social work core values and best practice standards to more people in our region. My diverse work experience has made me a strong candidate for this position, and I was recently appointed into the role temporarily until an election could occur. While pursuing a Bachelor's degree in Journalism, I advocated for gender equality/fluidity at Chico State University in student leadership role. I also worked as a client advocate in a domestic violence shelter for a couple years. I returned to school to obtain a Master's in social work from California State University, Chico, in 2010 and graduated with distinction. During my graduate program, I had the opportunity to volunteer briefly in Bangkok, Thailand in an elder care facility and contributed to a research paper on cultural humility. This experience gave me insight into the applications of social work practice in foreign setting. I also interned at a drug and alcohol facility through Enloe Medical Center, treating young mothers with addiction that were pregnant or had children under the age of five. Since graduation, I have been working primarily in the Child Welfare Services field to serve children and families in our community in both the public and private setting. For three years, I developed and implemented the SOFT Program to support families stabilizing after reunification during the program's highest recidivism period. For two years. I supervised a receiving program for children requiring emergency placements through a rotation of experienced, highly trained foster homes. Over the last five plus years, I have been working in Butte County DESS, Adoption Services. I am currently an Associate Clinical Social Worker working on my clinical hours with a focus on attachment and trauma informed practices for traumatized children. I have seen firsthand how children and families thrive through the process of permanency. I do clinical work with families to repair previous attachment wounds in the new family setting, which is focused on meeting the child's needs and understanding the needs behind a behavior. For the past three months, I have been making efforts to support professionals and clients in our community (and surrounding counties) process and serve the greater population after the devastation of the Camp Fire. Given this experience and new sense of purpose, I hope you will select me so that I can continue to provide professional support and training to those who are experiencing direct and vicarious trauma in our region due to forest fires. I hope to expand best practice knowledge and professional development through ongoing education and training.
ASSISTANT REGIONAL DIRECTOR, REGION F
Michelle Martin, PhD, MSW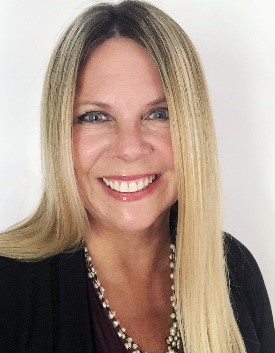 I am interested in becoming the Assistant Regional Director, Region F (Orange, Riverside, San Bernardino) because I am passionate about the social work profession and am committed to ensuring that social workers remain true to our historic roots in social justice advocacy. During this era when the values of social justice are being challenged by political rhetoric and derogatory actions, I believe it is more important than ever for social workers to be engaged in the socio-political discourse and action networks as leaders in our communities, as well as on the national and global level. I believe the NASW serves an important role in the lives of professional social workers and social work educators by charting a path forward and providing support and opportunities for social workers to fully manifest the guiding principles and values of our profession.
I have worked in the social services and social work field for my entire career, working initially in direct practice in a range of practice settings, including adolescent behavioral health, child welfare, victim advocacy, school social work, hospice care, and refugee resettlement. I have increasingly focused on global dynamics throughout my career, and in the last 10 years have engaged in policy work on a global level on issues related to immigration, peace and conflict, and social justice advocacy on behalf of displaced populations. I received my MSW with a concentration in school social work from the University of Illinois, Chicago/Jane Addams College of Social Work. I also have a master's degree in global policy processes from the University of Bristol (UK), and a PhD in peace studies and international relations, from the University of Bradford (UK). I have written three textbooks in the social work field, and am an active political blogger focusing on immigration and a range of other social justice issues.
I have been a full-time educator in MSW programs since 2007, with faculty positions at Dominican University (River Forest, IL), DePaul University (Chicago), and my current position at California State University, Fullerton, where I teach courses in social welfare policy and diversity. My research focuses on the politicization of cross-border immigration and the use of social media to advance human rights through social justice advocacy. I am a member of the Board of Directors for the United Nations Association (San Diego chapter) and am active in other social justice movements in my community. Although I have lived in various states throughout my career, I grew up in Huntington Beach and have a strong commitment to this region.
We are currently facing difficult times in our country, which serve as a call to action for social workers to do all we can do to provide our clients and communities with a voice and advocacy on their behalf. The NASW can provide leadership in this area and serve as a coalescing force for social workers wishing to become active leaders in their areas of passion and expertise. I am committed to becoming a strong liaison between the NASW and social workers and social work educators in Region F, so that we may become leaders in affecting change for our clients and communities. I believe my diverse and varied background in direct practice, my policy work on a national and global level, and my experience as a social work educator renders me uniquely qualified for this role. As the Assistant Regional Director of Region F, I will be your representative and your voice in the NASW, so that you can be heard and supported as you strive to effectively and passionately serve your clients and communities.
ASSISTANT DIRECTOR, REGION F
Linda Sewerbridges-Williams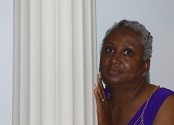 I am applying to serve as the Assistant Regional Director Region F because I feel I can partner with other leaders and contribute to the important and exciting work before us. I am committed to serving NASW because of its profound influence on my professional experiences as a social worker. It is my hope that I can contribute to the organization and help to enhance our stature not only in social work, but in the wider community. My experiences and knowledge gained from working in health care at the middle level for more than 20 years gives me a valuable perspective that I will share with our members to enhance their knowledge and motivate them. These experiences helped to build the strong communication and organizational skills that I will bring to NASW. I am committed to NASW's mission and it would be an honor to work with the NASW Board as Assistant Regional Director Region F.
I am a strong leader and an individual with a reputation for not only getting things done, but getting them done well. I would actively network and collaborate with organizations that would be able to bring professional development opportunities to our membership. While NASW may be our members' #1 organization, continued professional development and exploration requires connections with others. It would be my goal to not only create these linkages but also expand on the location of drive-in efforts to better connect with the entire region. Thank you for your consideration and vote.
ASSISTANT DIRECTOR, REGION F
Christa Tipton, MSW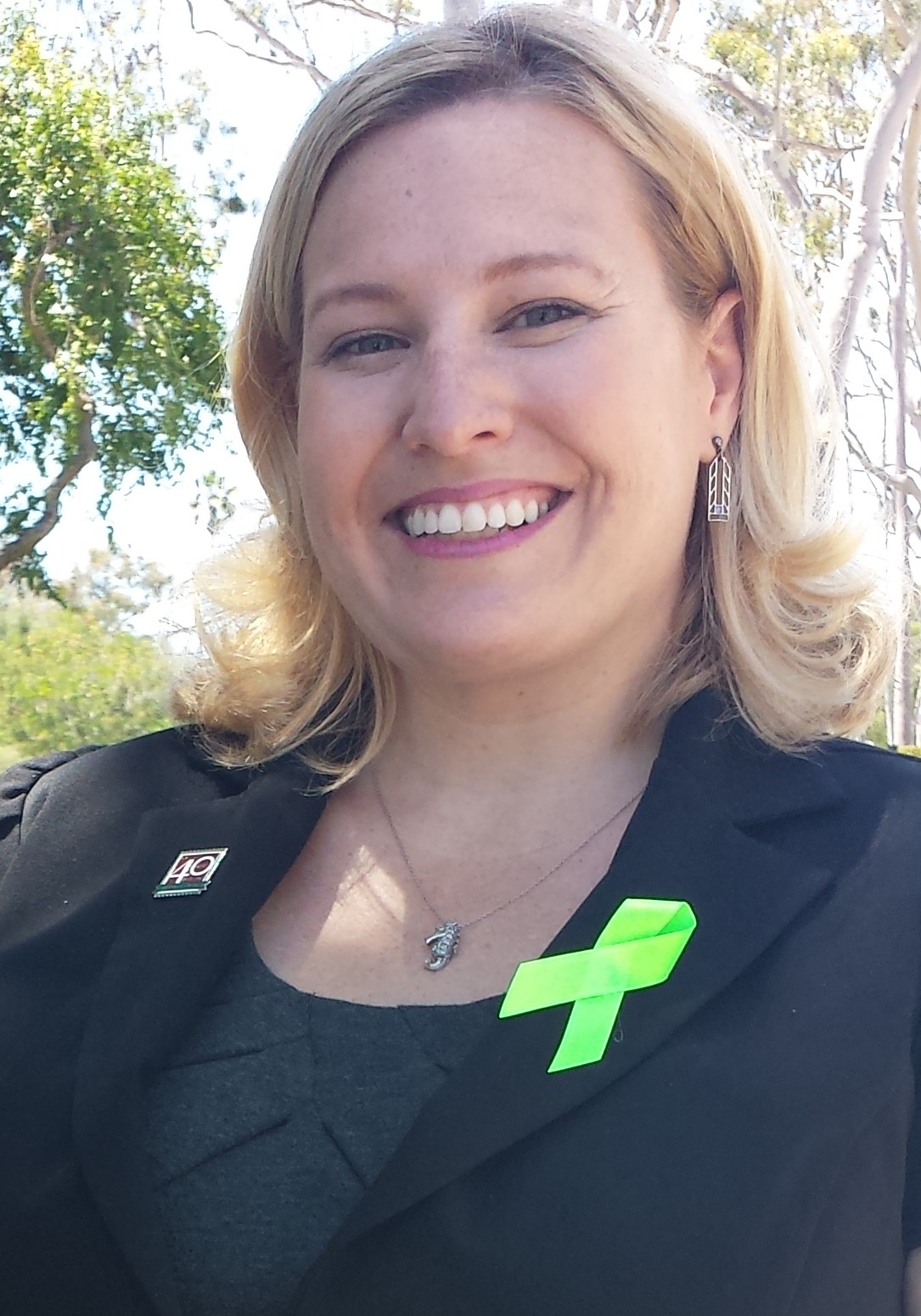 It is my honor to currently serve as your appointed Assistant Regional Director. While filling this appointed role for one year, I partnered with our Regional Director to support the region, revive the Orange County Unit, and attended all board meetings and Lobby Days. I wish to continue in this role and intend to add value to your paid membership by holding more virtual and in-person events, including webinars and support groups for social workers.
As a senior social worker at Adult Protective Services in Orange County, I am committed to reducing elder abuse and improving mental health. In 2015, I served our region as Assistant Regional Director. I have also held other local and statewide leadership positions in NASWCA and am currently co-chair of the Technology Council and member of Professional Development Committee. I have an MSW from CSULB and a BA in psychology and social behavior from UC Irvine.
We, as a team, will support our efforts to increase wages and entrepreneurial opportunities. I am passionate when sharing our value as social workers in other industries and advocate for us to be included in stakeholder meetings and planning committees at all levels.
I serve on several local non-profit boards and am dedicated to improving wellness throughout the lifespan, especially among older adults and former foster children.
I'm excited to work with our Regional Director, Unit Chairs and you to ensure that our region is strong and that our local units continue to provide the services you want and need.
ASSISTANT DIRECTOR, REGION F
Tierra Burns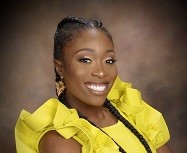 I am Tierra Burns, a passionate social worker seeking to advance the mission of the social work field and advocate for those that are in need by living out the social work ethics and regulations. I grew up in a single parent home in an urban area of Fayetteville, North Carolina. However, I was born in Charleston, South Carolina where I witnessed my father physically and verbally abuse my mother for years. My father was a Vietnam veteran and abused drugs often and pawned many of our belongings. While this was a childhood that may have seem to break any child and attachment of trust to their parents, I trusted my mom to protect me. In fact, I was a daddy's girl who misunderstood a lot of what she saw. However, in middle school I was determined to work hard so that I would not become a statistic according to the research that said I would be all these negative things. I learned at an young age from my mother that I had to change my perspective to beat the odds that were against me. I had to gain this understanding that I did not have a choice with the cards I was dealt in life, but I had a choice in the way I played them and who I chose to be.
In 2013, I moved to California to pursue a Master's of Social Work and commission from an enlisted soldier to an US Army officer doing ROTC at the University of Southern California. In 2015, I earned the MSW degree and became a second lieutenant in the US Army. Since beginning the program in 2013, I have worked in a detox center, high school, middle school, and American Red Cross as a Social Worker, and Volunteer of America. Currently, I am a social worker at the VA Hospital Community Based Clinic in Santa Ana, CA.
I have worked in different parts of the mental health field and have been exposed to various departments. Not only that, but I have a passion to serve the people with people who are committed to providing services that will increase and maintain membership services, organizational services, and professional standards. Not only that, but I am dedicated to promoting political action and professional development. Ethical leadership is something I can guarantee and I will be consistent and reliable when my duties are needed due to the absence of the regional director. Apart of being a director or part of any board is understanding how to communicate effectively and efficiently with strong teamwork and interpersonal skills to keep the mission first for the growth of the people you are leading. I promise to always keep the mission first and fight for the best options on the behalf of everyone that are connected to the chapter if I am elected to represent regional F. The decision making process is something the US Army and the MSW field hone in to ensure we are able to do so. Therefore, I believe this is one of my strengths along with planning the necessary things to fulfill the requirements as well as increase the character, competence, and connection to every party involved. I am more than able to fulfill the position and have the desire to do so not for self gratification, but for unity and community progression.
If I have the opportunity to serve as the Assistant Regional Director in region F, you can expect to have meetings, activities, and tasks that will help you progress in character, competence, and connection. Topics that address California laws, the LGBTQ community, military social work, discrimination, mental health in an hospital setting, mental health in the work place, adolescents, and more will be discussed. These are all important topics and could be addressed in a meeting or through activities as we activate and live out our roles as advocates and counselors.
I have received recognition for housing homeless Veterans at Volunteer of America after being there for three months. Furthermore, the US Army has awarded me the Achievement Medal award. The VA hospital has entrusted to me to complete special tasks that provide a continuum of care and advance the field of social work in the VA hospital. I have been entrusted to do lead and provide care to those that are in need. As an officer and an federal employee, I am constantly given the opportunity to organize, plan, and instruct as needed on various topics. If given the opportunity, I believe that I will make you proud as a leader and build a positive community to help us flourish as we advance the field of social work for the better.
ASSISTANT DIRECTOR, REGION H
Laurie Millan, MSW, B.A Sociology Law and Society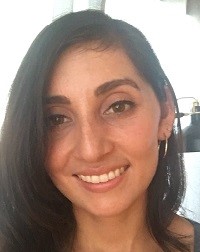 I believe that I am strong candidate for the Assistant Director position of Region H because of my sincere commitment to mitigating the injustices that inhibit vulnerable populations from achieving social, emotional and economic upward mobility. I believe that it is more important that ever in this moment in time for NASW to embrace and integrate ourselves into our communities. It is our social work values that provide us the guiding ability to permeate ourselves at every level of intervention. It would be my goal as the Assistant Director of Region H to provide our chapter with the tools necessary to expand our capacity to meet the needs of our community and to integrate social worker voices at the table of political conversations and every opportunity where we can influence social change. I am enthusiastic and passionate about progressing the work of social workers and advancing the issues as they relate to our community; I see no limits to the work that can be accomplished.
I will be receiving my MSW and PPSC credential from UCLA School of Public Affairs in June of 2019. I am also a proud graduate of UC Riverside where I received my B.A. in Sociology Law and Society. Prior to beginning my MSW, I held a number of professional roles including serving three years as a truancy case manager, paraprofessional educator, and ethnic studies teacher at San Francisco International High School where I became passionate about by work with unaccompanied youth and immigrant families. I have also worked at various policy and legal positions, including working as the Education Policy Intern at MALDEF in Washington D.C., DACA intern at the International Rescue Committee (IRC), and have done international work with several organizations in Latin America. I spent a year working with St. Joseph Center's Mobile Health team in Santa Monica to provide direct clinical services to chronically homeless adults. Currently, I am working with LA Unified School District officials to implement programming and develop legal and socio-emotional supports for our immigrant families and integrating these supports into the safety of our schools. In addition, I am working as a PSA intern in LAUSD to help provide direct services and promote trauma informed practices at our school sites. I intend to continue my work in schools upon receiving my certificate from UCLA.
Furthermore, I have utilized my own family's racial, economic and immigration background to become an active member and influential leader for UCLA's Latinx Caucus which actively organizes to engage and bring issues pertaining to the Latinx community to light at UCLA Luskin School of Public Affairs. As the Co-Chair of the Latinx Caucus, I helped expand our student organization to take on a more intersectional approach and promote more collaboration within the School of Public Affairs. I have also helped successfully organize our 16th and 17th Annual Conference which caters to more that 200 students, providers, and community activist. Furthermore, I helped found and organize the School Social Work Caucus at UCLA to help provide more focus professional development for students interested in entering the field of School Social Work. In my years at UC Riverside, I helped found what is now at it's 10th annual year scholarship banquet to help raise scholarships for undocumented students at UCR. Finally, my educational career has provided me the opportunity to engage as a team leader at 2 consecutive NASW Lobby Days where we have helped advance and promote social justice at an institutional level.
Many have referred to me as "overambitious"; nevertheless it is my ambition that makes me confident in my ability to fulfill the role of Assistant Director of Region H. It takes motivation, ambition and drive to excel in this work and I guarantee if elected for the position of Assistant Director you can expect nothing less.
ASSISTANT DIRECTOR, REGION H
Hazel Tercero, LCSW, PPSC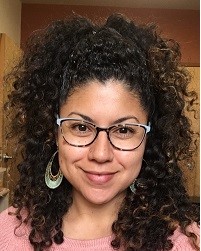 I am currently a School Supervisor for Family Service of Santa Monica, a community mental health agency located in Santa Monica. Prior to this position, I provided school-based, direct mental health services to elementary school children for five years. I am also a part of the DMH Health Neighborhood/Innovations 2 grant which will allow me to provide trauma-informed trainings and support to school staff and community programs throughout the region. I am a school social worker at heart and am passionate about providing equitable mental health services to children/families, in addition to psycho-educating/collaborating with school personnel to create trauma-informed schools and communities. I take great pride in being a social worker and am interested in enhancing collaborations and networks throughout the region to best support our children, families and region as a whole.
CHAIR, COMMITTEE ON NOMINATIONS & LEADERSHIP IDENTIFICATION
Edward Davila, MSW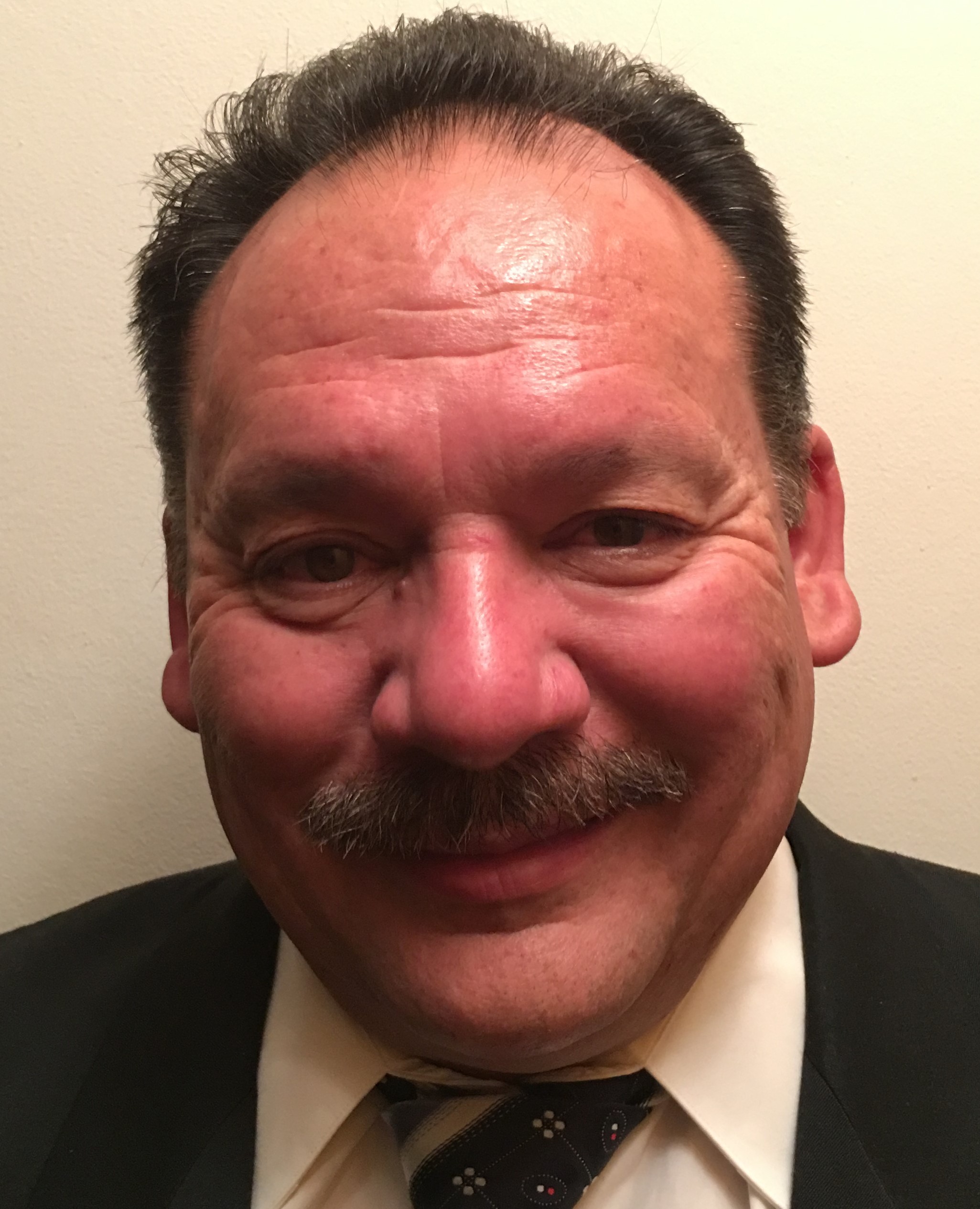 I graduated with an MSW from UCLA in 1999 and also earned a BA in Sociology from California State Polytechnic University Pomona in 1997. I also hold an AA from the University of Phoenix, 1994. I am proud to be a veteran of the US Army and California Army National Guard. Currently, I am employed at SCAN Health Plan (Private, Non-Profit Senior Medicare Advantage Plan) in Long Beach since 2004. My job title is Complex Care Manager, which is telephonic case management performing coaching, education, intervention, advocacy, and community resources for seniors and adults 18 years and older that qualify for Medicare. SCAN Health Plan is a top tier senior health plan in California with a Medicare Star Rating of 4.5 out of 5 stars for 2018 and 2019.
I have been a member of NASW since 1998 and involved and committed to various NASW positions in the capacity of a Board Member as VP of Professional Development, Professional Development Committee Chair, Delegate Assembly, Region F Inland Empire Unit Chair, Region I Treasure, Finance Committee, Communications Committee, NASW Lobby Days in Sacramento, and an ongoing volunteer for 15 consecutive years with the NASW California Annual Conference. My current roles with the Chapter include the Ethics Committee, Diversity Committee, and attending the Region F Inland Empire Monthly Unit meetings.
"If you are working on something exciting that you really care about, you don't have to be pushed. The vision pulls you." –Steve Jobs.
I am honored and humbled to be considered for the position of Chair, Committee on Nominations and Leadership Identification (CNLI). This role involves an individual with considerable experience who is knowledgeable and aware of the NASW functions, leadership positions and the value of networking which is paramount. My previous roles within the Chapter demonstrate that I have the capacity, strengths, and a strong candidate for this position. If elected, I will act with fairness and integrity to seek and identity individuals who demonstrate a burning passion and commitment to the social work profession. Among other things, identifying individuals for open Chapter positions and making recommendations for National positions will be twofold: first, I will use my invaluable experience within NASW to network and collaborate (including social media) with current social work leaders, Regions, and Chapter entities, and second; follow the Ethical Standards of the NASW Code of Ethics: Social Workers' Ethical Responsibilities to Colleagues, 2.01 (a) Respect. My vision is to see future NASW leaders build on the many amazing successes of past and current NASW leadership who demonstrated excellence and have shaped what the profession is today. It is hoped with continued diligence and excellence from new leadership that the chapter continues to thrive, and membership increased. This would give an added voice to social workers both at the State and National level to carry on promoting our profession.
CHAIR, COMMITTEE ON NOMINATIONS & LEADERSHIP IDENTIFICATION
Peggy Polinsky, MSW, PhD
Thank you for voting in this election. I served as Chair of NASW-CA Committee on Nominations and Leadership Identification (CNLI) in the past and have served on the CNLI-CA Committee several times over the years. I am committed to identifying talented leaders for our organization and am sure I can lead the CNLI to development of a full slate of candidates for the next two years. I am also committed to increasing the number of NASW-CA members who vote and will work with the Committee and NASW-CA on that. I am a retired social work researcher and evaluator, joined NASW in 1982, and have served NASW-CA in many capacities, including Board of Directors (VP Professional Standards), Ethics Committee, Legislative Committee, Delegate Assembly, Image Council, and By-Laws Committee. I appreciate your vote!
REGIONS A&C REPRESENTATIVE, COMMITEE ON NOMINATIONS & LEADERSHIP IDENTIFICATIONe
Crystal Blanton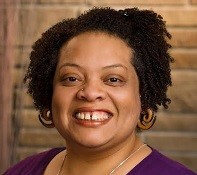 I am a strong advocate for diverse representation within the social work, leadership and mental health fields. I feel it is important to continue to support diverse representation tin serving the very communities and policies in which we work. I am a graduate of California State University, East Bay and have been working within the social work field for over 20 years. I currently work as a Program Manager for Lincoln Families, run a private practice and volunteer in several community, advocacy capacities. I spent one year as cohort representative and one year as co-lead of the student led Oakland Alliance at CSUEB while in graduate school, giving me valuable experience in organizing specifically around social work student related needs.
REGION A & C REPRESENTATIVE, COMMITTEE ON NOMINATIONS & LEADERSHIP IDENTIFICATION
Vannisha Curd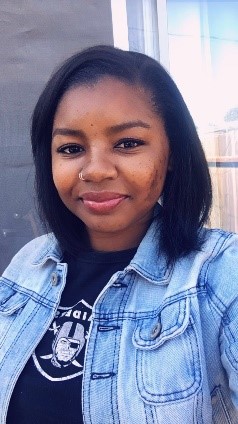 Over the course of the past 10 years, I have been a dedicated and tirelessadvocate for underserved and marginalized communities. I have a passion for aiding overlooked communities. This passion for meeting immediate needs and service led me into a variety of leadership positions. I actively sought leadership positions during my undergraduate education that allowed me to continue to support underserved populations. My past leadership experience consists of acting as the president for my undergraduate university's NAACP and Black Student Union Chapter. Through both positions, I led various charity events and networked with grassroots organizations. I have also held leadership positions within my places of employment. In 2014, I had the opportunity to be a part of a team of coordinators establishing after-school programs in underperforming public schools. Upon entering graduate school, I became a member of the NASW. I am currently interning within Alameda County Behavioral Health Care Services. Through my current internship, I was exposed to various inequalities that exist in the realm of adolescent mental health services. This experience influenced my desire to pursue an elected role within the NASW. I am interested in pursuing student leadership in the extended social work community, I am eager to expand my knowledge about the field of social work. The opportunity to be a member of the Committee of Nominations and Leadership Identification would be an important opportunity, that would allow me to utilize my voice within the NASW-CA. I hope to contribute to the professional realm of social work through the appointment of strong leaders and the possibility to utilize my current leadership experience while inquiring new beneficial skills. As a California native, I would be honored to hold a position within the state's NASW chapter.
REGIONS G, H & I REPRESENTATIVE, COMMITTEE ON NOMINATIONS & LEADERSHIP IDENTIFICATION
Cherie Hudson, LCSW, PPS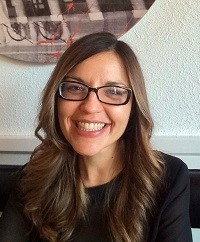 I am interested in the position of CNLI Regions G, H, & I representative because I believe that it is essential for our national organization to have strong leadership. My experiences have given me insight into the importance of effective leadership and serving in this position would give me opportunities to help ensure that NASW is guided by the social workers most qualified to enhance our profession and improve the lives of our communities.
I joined NASW as a graduate student in 2005 and I received my MSW from UCLA in 2007. I returned to school in 2016 and earned my M.A.in Education through the School Leadership program at CSU Dominguez Hills. Since May 2015, I have served on the Board of the California Association of School Social Workers (CASSW) as the Los Angeles Regional Coordinator responsible for communication and coordination of regional activities. In this role, I have organized professional development workshops, coordinated networking events, and planned the 2014 and 2018 CASSW Statewide Conferences. Currently, I am also serving as the Treasurer of CASSW responsible for financial transactions and accounting. In July 2018, I served as the California Representative for the School Social Work Association of America (SSWAA) Delegate Assembly. From 2007-2016 I was employed as a school social worker for the Los Angeles Unified School District. In 2014, I promoted to the District office where I wrote policy, conducted training, and provided consultation on crisis response and recovery. Currently I am an Adjunct Lecturer at the USC Suzanne Dworak-Peck School of Social Work.
REGIONS G, H & I REPRESENTATIVE, COMMITTEE ON NOMINATIONS & LEADERSHIP IDENTIFICATION
Richard Taylor, LCSW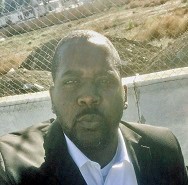 My name is Richard W. Taylor and I would like to express my interest in serving as the CNLI representative for Regions G, H & I. The late great Indian activist, Mahatma Ghandi, once said that, "The best way to find yourself is to lose yourself in the service of others."
My personal and professional aspirations are centered around this concept. Working as a CNLI representative will allow me to network and collaborate with social workers from all over the state who, like myself, have dedicated so much time and energy to serve others. Moreover, this opportunity will augment and broaden my perspective of social work while concurrently granting me exclusivity to advocate for safe, competent and ethical social work practices. The challenging yet rewarding field of social work continues to bring out the best in me and I am fully committed to serving the public and giving back to the profession that has given so much more to me.
STUDENT DIRECTOR NORTH MSW
Steven Czifra, MSW (in progress)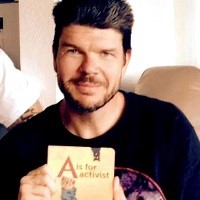 Two principles that have guided my social work practice: how can I be effective and where can I be helpful. I left prison at age 30, having been incarcerated for 16 years, eight of which were in solitary confinement. Before that, I grew up in West Los Angeles among the violence of poverty and structural oppression. The focus of my work as Student Director will be the promotion of the dignity and worth of all people, regardless of their past experiences or background. Competent and justice promoting practice coupled with an intimate understanding of oppression and sanctioned barriers to civic and social life will allow me to be effective and useful as the Student Director. During my time at UCB, I helped to develop and served as the Program Director for the Berkeley Underground Scholars. I then worked as a Soros Fellow alongside legislators and faculty to develop the Restoring Our Communities program at Laney College in Oakland. Both BUS and ROC serve formerly incarcerated people within colleges and universities. I have also provided Intensive Case Management at Telecare, Changes in Oakland, and will be providing case management and therapy services at UCSF Citywide in San Francisco.
STUDENT DIRECTOR NORTH MSW
Sean Rosas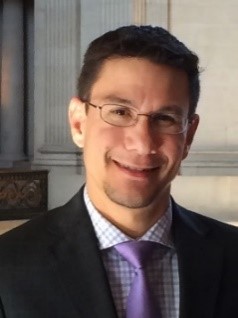 Substance Abuse Counselor – Intern. Working at the Ohlhoff Recovery Programs in San Francisco has provided me with a great opportunity to learn about substance abuse and the complex intersectionality that affects so many who struggle with addiction. I attended the 2018 NASW Annual Conference in Los Angeles and took the Substance Dependency course, which highlighted the social injustice of not having integrated services for substance abuse despite the increasing opioid pandemic ravaging our communities.
My entire career has been dedicated to service. My 20 years in non-profit leadership has taught me the importance of collaboration, innovative problem-solving, and the importance an individual can make in their community. I have built several meaningful long-term community relationships and lead many non-profit volunteer programs focused on providing services to the sick, elderly, and LGBTQ communities. My time in the Army (before being honorably discharged under the Don't Ask Don't Tell policy) ingrained in me a sense of flexibility, teamwork, and perseverance, while my childhood experience in the foster care system opened my eyes to the systemic inequities faced by vulnerable populations. These rich, personal experiences will inform my approach to successfully championing NASW's social justice principles, sharing student interests and perspectives, and partnering with students to build a collaborative relationship with the board. I would appreciate your support for my continued service for the student representative to the board. Thank you.
STUDENT DIRECTOR SOUTH, BSW
Dominique Bowie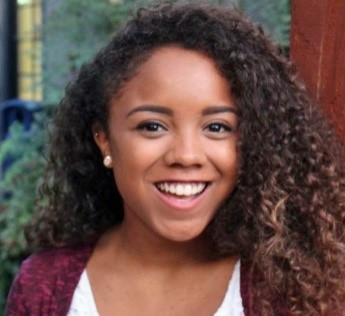 My name is Dominique Bowie and I am running for the position of the California Student Director South of 2019. I desire to fulfill this position because I hope to contribute to the association that has contributed to my education at Azusa Pacific University. Working towards my Bachelor's in social work has provided countless opportunities to dive deeper into the topics I'm passionate about, like issues around race and gender, and how to apply that knowledge around everyday injustices to the community around me. I have done this through engagement with the city of Azusa and Pasadena through mentorship with a middle school youth, Homeless Connect event that provide services to the homeless population, and on-going visits with a member of the older-adult population in Azusa. I also practice that knowledge and demonstrate those passions simply through the way I exist as a woman of color, pursuing opportunities to disrupt attitudes and misperceptions that have contributed to my own experience of discrimination. These experiences have not only shaped what it means to practice the values of NASW, but have revealed my strengths of relationship building and empathy, and how that translates into everyday life. This position would allow me the opportunity to practice those strengths in a new setting, recognize the small ways NASW can improve all while contributing my time back to the program that has already provided so much for me as a student.
STUDENT DIRECTOR SOUTH, BSW
Elizabeth Havey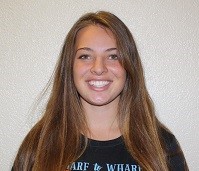 I hope to represent social work students and future social workers by applying as a candidate for the Student Director South position. As an undergraduate student, I want to act as a liaison to my peers and give insight the future of the NASW. Currently, I am the Volunteer Coordinator for the Social Action Committee at San Diego State University. In this position I help organize students attend a number of different volunteer events such as organizing volunteers for the Princess Project or the upcoming Binational Conference on Migration, Sex Trafficking, and Trauma. This year I wrote a grant to allow 40 social work students to attend CA NASW Legislative Lobby Days. The goal for the grant is to have social work students work with the NASW directly to better understand the organization and its breadth on the wide world of Social Work. This grant also gives students the opportunity to attend a professional event to learn about the lobbying process in which these students, including myself, would not have had this opportunity to otherwise. I am also an SDSU Ambassador. The SDSU Ambassadors are the official student representatives, tour guides, and orientation leaders for the university. I volunteer for the university giving tours, presenting in front of large groups, and attending a number of different events to represent SDSU for prospective students and families. I hope to be considered for this position as a professional and passionate undergraduate social work student.