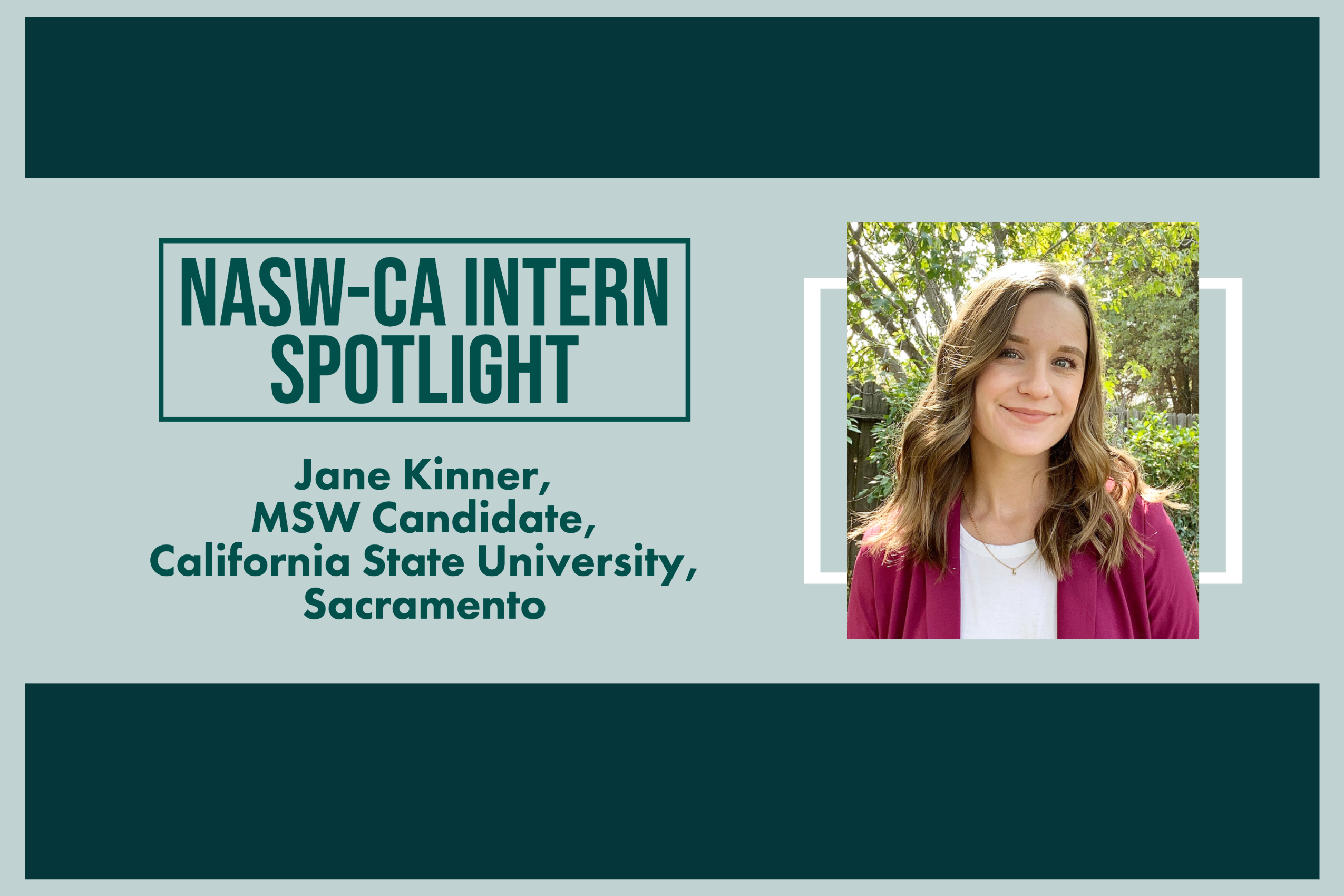 Jane Kinner (she/her) is an MSW candidate at California State University, Sacramento and completed her Bachelor's degree in Human Development and Education at UC Davis. She has 5 years of experience working in school settings in various capacities, including environmental education, counseling, and teaching preschool. Jane is proud to come from a family of educators and is interested in how social work and education can be better integrated to promote equitable policy and child development. She is writing her Masters' thesis on the accessibility of child care subsidy programs in Sacramento County. When she's not working or studying, Jane loves to be outside hiking or camping, or inside reading or trying new recipes.
Jane is looking forward to gaining experience in macro work with NASW by directly engaging with legislators and the community.
You can reach Jane via email at jkinner.naswca@socialworkers.org.