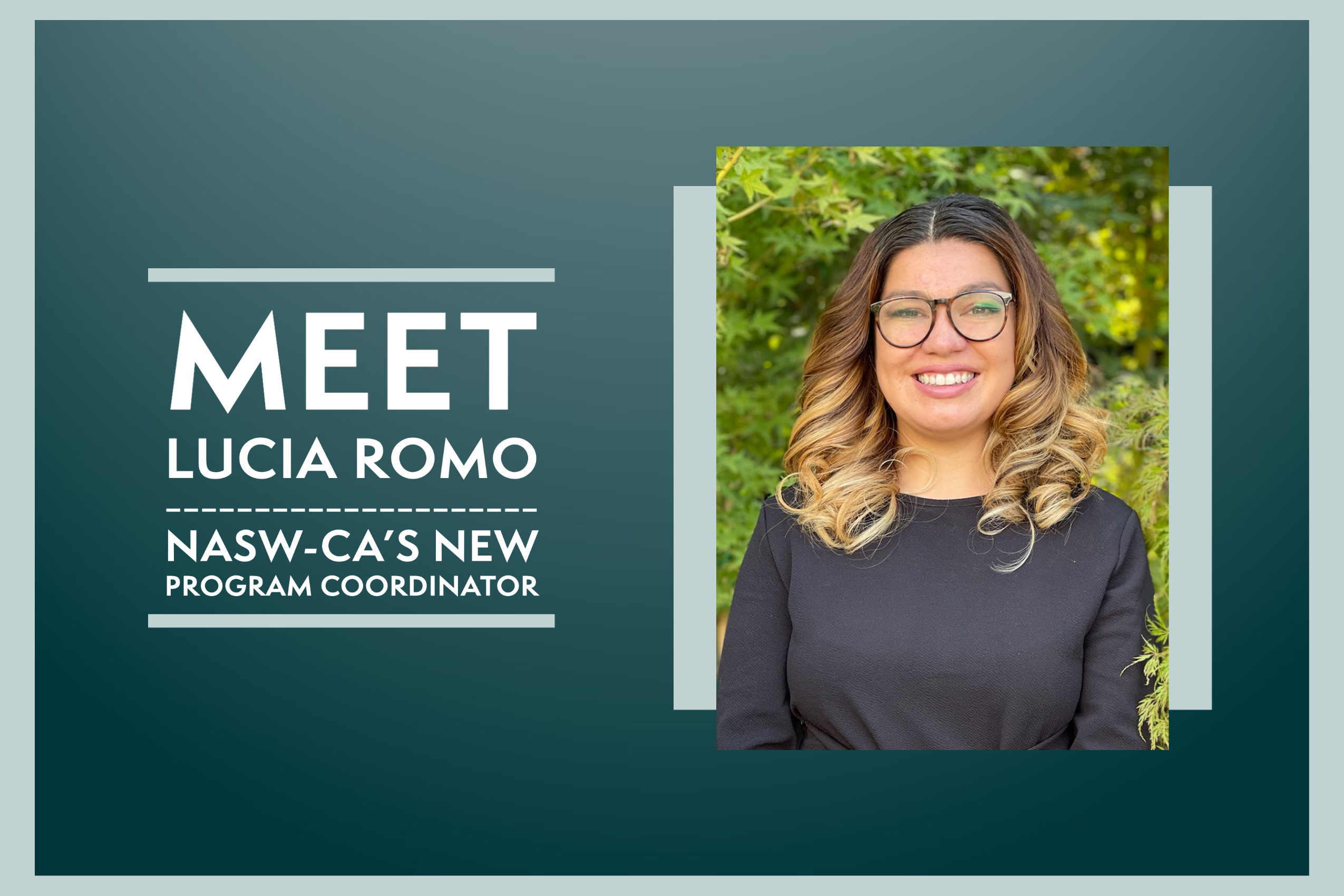 NASW-CA would like to give a warm welcome to Lucia Romo, our new Program Coordinator! Lucia joins us with a wealth of experience in the trade association world, has a passion for community service, and we have no doubt that she will be a wonderful addition to our team as we continue to grow. She will work closely with NASW-CA Program Directors to support program goals that we have to offer for our members. She will also be helping us with coordinating our virtual and in-person events, as well as assisting with customer service, operations management, and will assist us in helping with our Board of Directors, Councils, and Committee relations. All of this to say that we welcome Lucia and look forward to all of the amazing contributions she will inevitably give to our organization and for the betterment of the profession.
Lucia Romo joined NASW -CA in August. She has an associates degree in Business Administration, Bachelors in Psychology and is currently attending California State University Sacramento's Project Management Certification program. She has over 16 years experience in association management working with California's emergency room physicians, and hopes to use all these tools to assist the NASW-CA office in facilitating Chapter Directors' many goals.
You can reach Lucia via email at lromo.naswca@socialworkers.org.