By Janlee Wong,
NASW-CA Executive Director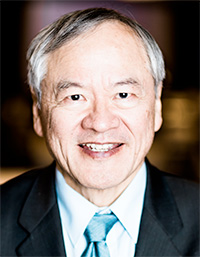 What might be the future of telehealth in the aftermath of COVID-19? In the near term (end of this year), many providers will continue to deliver their services via telehealth even after the stay at home order is lifted. Lingering concerns and anxiety will cause some patients and clients to prefer telehealth over in-person visits. We still don't know much about the COVID-19 virus and we're awaiting the development of a vaccine and treatment.
In the long term (next year?), after treatment and a vaccine is developed, much of this will ease as more and more people are vaccinated. But we must not be lulled into complacency. After the 1918 Flu Pandemic, we were woefully unprepared over 100 years later.  Let's not let that happen again.
It's important that we learn this lesson and be prepared for future viruses that undoubtedly will appear and may wreak the same havoc and disruption as COVID-19. We don't know when and where these viruses will occur (the "where" may not enable us to contain it given the worldwide spread of COVID-19 despite some warnings that went unheeded in and out of China).
One idea is to take advantage of the spread of telehealth delivery throughout the industry and to consumers at this time and find a way to keep everyone prepared for the next virus outbreak by fostering and encouraging telehealth where and when possible. That means traditional service delivery settings such as hospitals and clinics, social service agencies and public agencies should develop and foster a telehealth component that delivers services in tandem with in-person delivery. 
This can be done by regular training and education of staff and consumers but also by changing the physical layout of in-person services. Offices, waiting areas and treatment space should be redesigned for wider physical separation. Screening and triage layouts should be included. PPE protection for patients, reception staff (as well as treatment staff), cleaning and janitorial staff, etc. must be provided.
By changing physical space, we encourage telehealth. For example, by telling consumers we can only accommodate so many in person visits, but telehealth is a quicker and more responsive option, consumers will decide to go with telehealth if they want service sooner. We need to learn how we can encourage more consumers to perform simple tasks at home to aid in the service delivery (every household should have a thermometer, blood pressure monitor, weight scale, etc. There are smart watches and other devices that monitor heart rate, pulse and blood oxygenation.
In the delivery of behavioral health services, we need to improve our skills at visual and audio assessment as if we were there in person with the client. We need to have a ready array of services that we can refer clients to if there is a more immediate need (other than 911 or the hospital ER). All California counties have a 24/7 mental health hotline for example. This hotline can also help refer clients to state approved psychiatric hospitals in their region. We need to bolster our system of suicide and domestic violence hotlines so a social worker can be dispatched with or without law enforcement. In addition to our child and adult abuse hotlines, we need to build up our system of "warmlines" so youth and children, elderly and dependent adults can get telehealth counseling 24/7 and a system of dispatching a social worker with or without law enforcement.
I know many will think this is overreacting and over kill.  As National Institutes of Infectious Diseases Director Dr. Anthony Fauci said: "If People Think We're Overreacting, That Means We're Doing It Right." This more prepared we are for the future pandemic outbreaks, we'd have fewer deaths and sick people, and we'd have less disruption to the economy, and a faster recovery. Everyone would agree with that outcome.