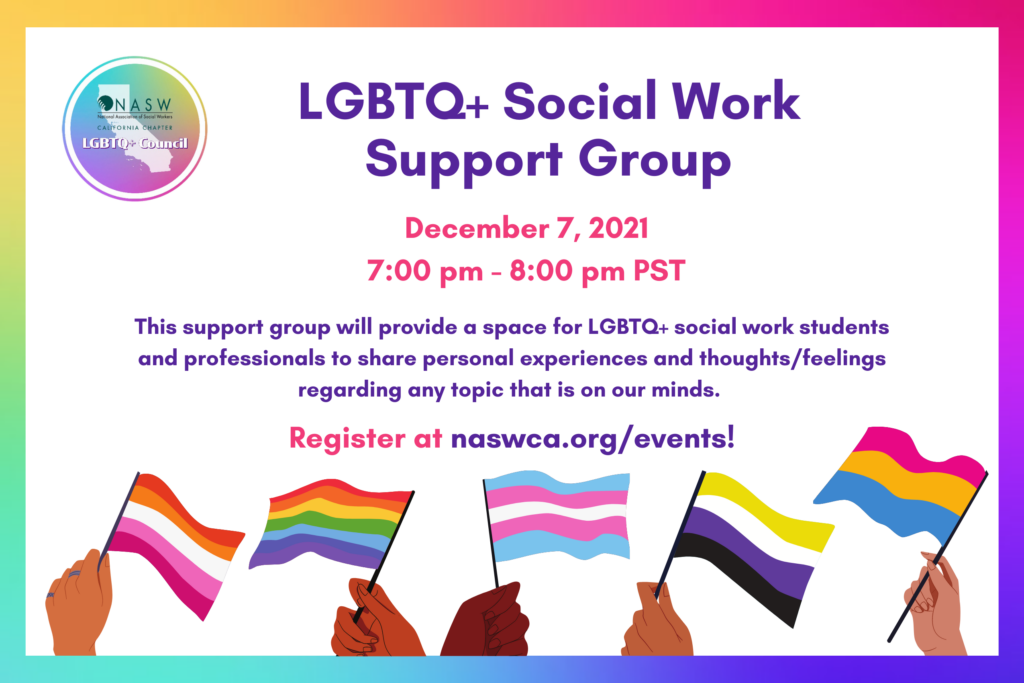 Being a social worker is rewarding, heartfelt, and at times challenging work. Social workers are often a support for other people; let's create the space to support each other as well. This support group will provide a space for LGBTQ+ social work students and professionals to share personal experiences and thoughts/feelings regarding any topic that is on our minds.
Participants will be emailed the Zoom link upon registration. Please contact the organizers if you don't receive the link.
Please click here to register!

Please contact Verna Barrientos (she/her) at verna.n.barrientos@gmail.com or Ehsan "Essy" Knopf (he/him) at ehsan.knopf@gmail.com for any questions about NASW-CA's LGBTQ+ social worker support group.