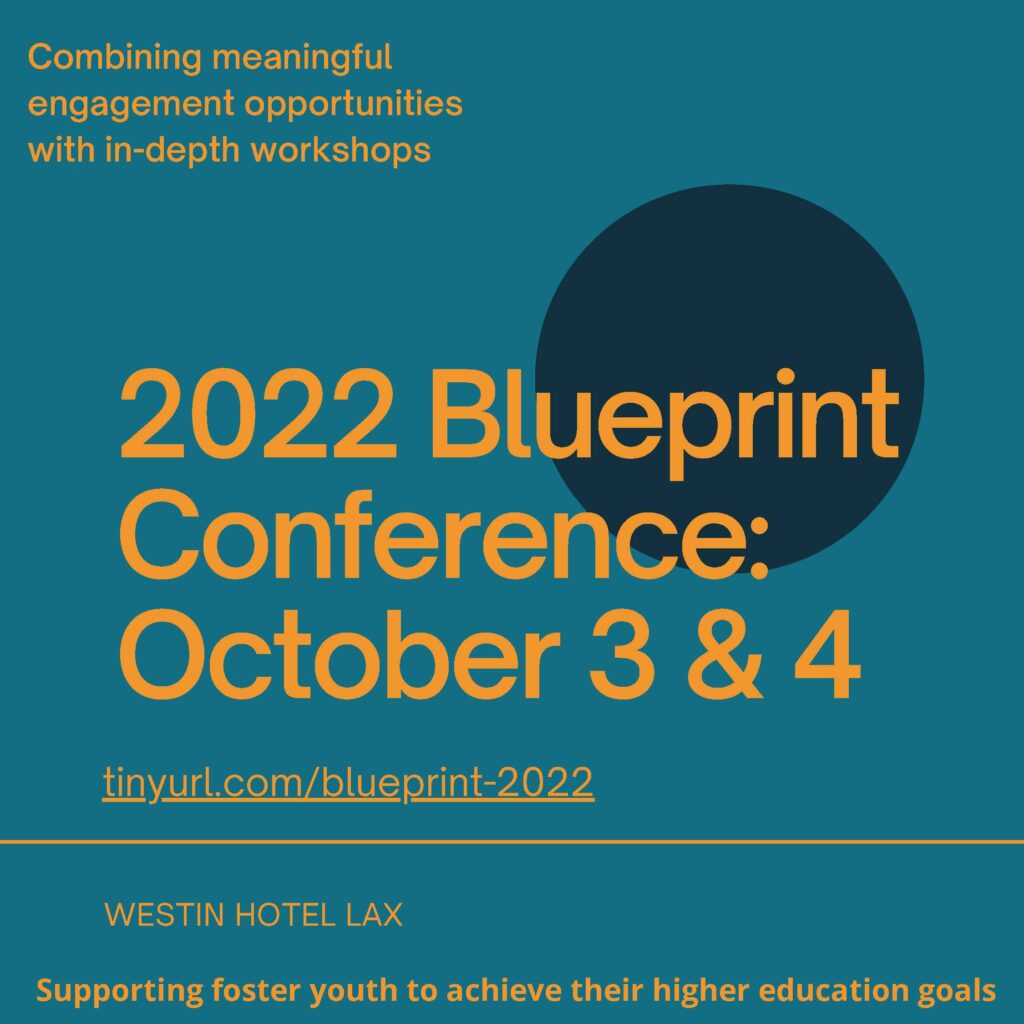 John Burton Advocates for Youth (JBAY) is thrilled to announce the return of the Blueprint for Foster Youth College & Career Success Conference in person in 2022 in Los Angeles! The Blueprint for Success Conference is a dynamic two-day event that combines meaningful engagement opportunities with in-depth workshops presented by professionals with a passion and aptitude for supporting foster youth to achieve their higher education goals.
NASW-CA is proud to present at this in-person conference!
NASW-CA's Executive Director and Board President, Deborah Son and Victor Manalo, along with Ahlam Suradi, will highlight the Foster 2 Social Work Pipeline. This special program is a collaboration between the Southeast Los Angeles County Workforce Development Board and the National Association of Social Workers, California. The program was launched in 2022 to offer foster and former foster youth the opportunity to explore a career pathway into the field of Social Work, gaining the intimate mentorship necessary to cultivate safety and security in a field that is so closely tied to lived experience and potential trauma. The F2SW provides a lens of trauma-informed support for youth to learn about how to advocate to change systems. This workshop will articulate tips to success, opportunities for potential collaboration, and strategies to consider when replicating this model.
We are excited to be a part of JBAY's conference. Register today, and come see us present!