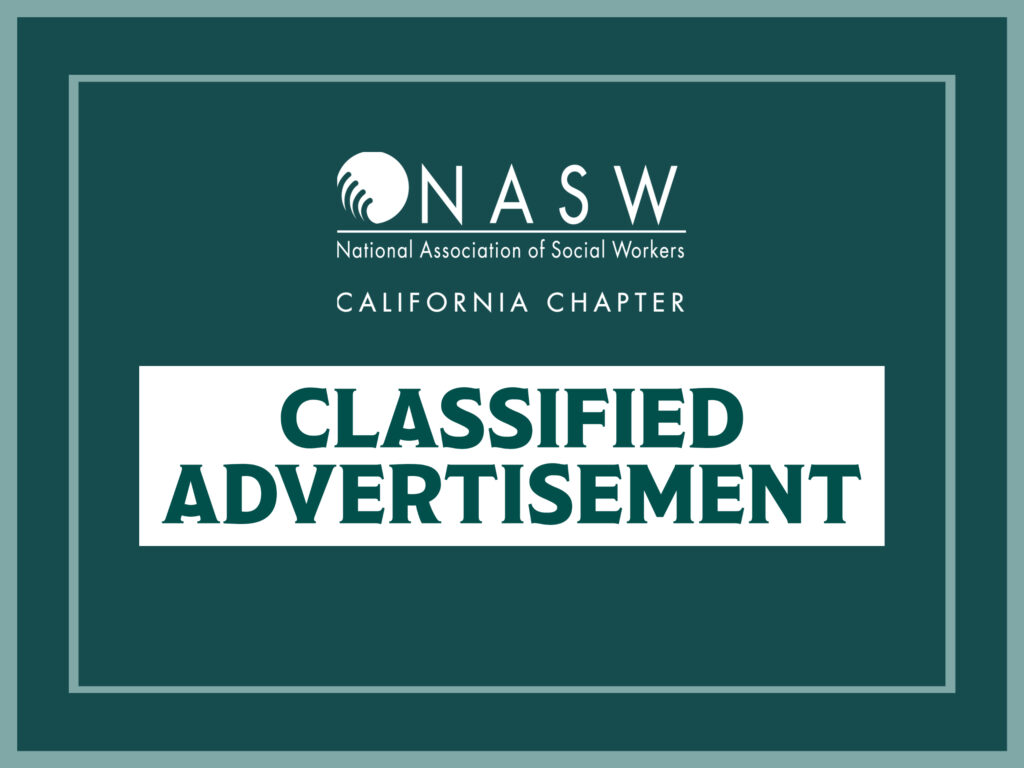 The Personal Growth and Counseling Center (PGCC) invites applications for a Counselor/MSW Training Program Coordinator position, with a preferred start date of 1/21/2022. Position responsibilities include but are not limited to: brief individual and group counseling, assessment, crisis intervention; training and supervising MSW trainees; coordinating all administrative tasks for MSW Training Program; recruit trainees; evaluation and expansion of MSW Training Program.
Required Qualifications:
1. Masters in Social Work
2. Licensed Clinical Social Worker (CA)
3. Minimum of 3-5 years providing supervision and training to graduate students or mental health professionals.
4. Minimum of 3-5 years providing individual and group therapy in a community or clinic setting.
Preferred Qualifications:
1. College/university counseling center experience.
2. Experience providing services to Black, indigenous and People of Color Communities.
3. Employment is contingent upon passing a criminal background investigation.
Please visit our current listings at careers.csumb.edu if you would like to apply.