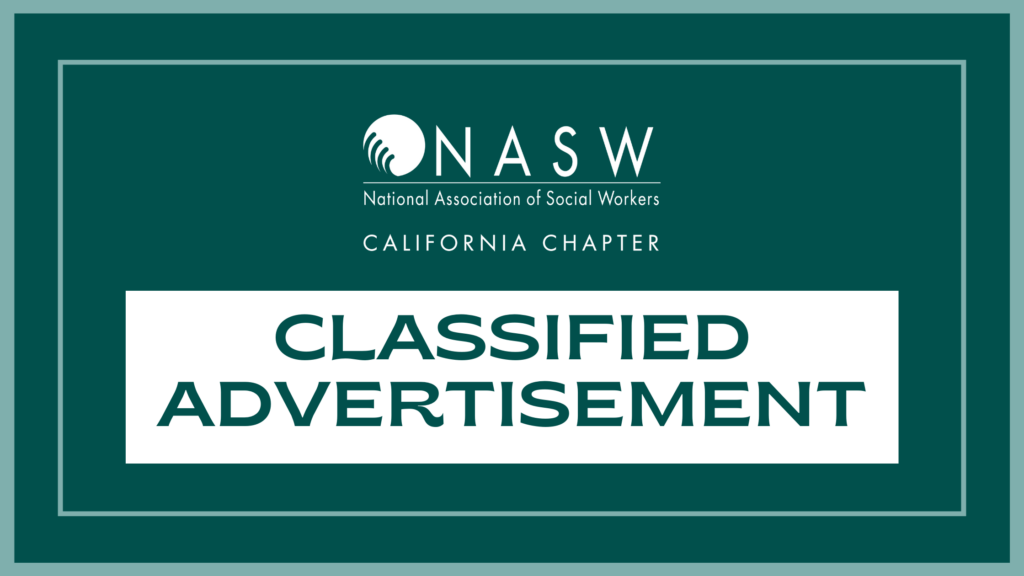 Job Listing: Child & Adolescent Mental Health Clinician
JFCS East Bay is seeking a Mental Health Clinician who is passionate about providing treatment to our youngest children and their families with respect, clinical excellence, and an ongoing commitment to cultural humility. Preferred experience would be with Birth to 8 years old, and early school age. The Mental Health Clinician will use a relationship-based model to provide parent-infant, child mental health services primarily in Oakland but throughout Alameda County. As part of a multidisciplinary team, the Mental Health Clinician will work closely with a clinical supervisor and family partner to conduct observations and therapy in the child's home, preschool, or at the JFCS East Bay offices. This position may also include mental health consultation to teachers in preschools.
Be advised that this is a paid advertisement and does not necessarily reflect the views of the National Association of Social Workers, CA Chapter.