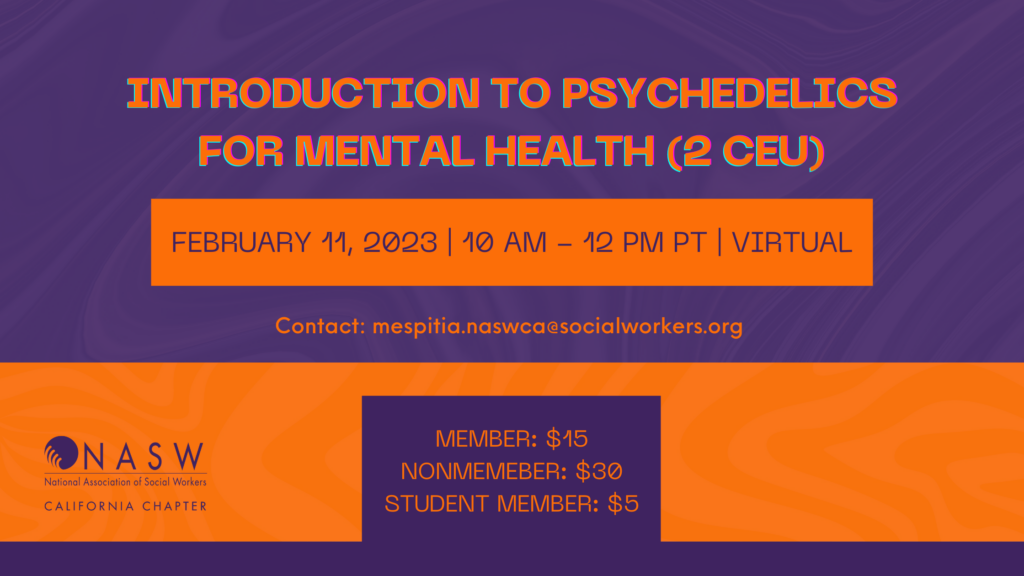 Psychedelics have been practiced in Indigenous communities for thousands of years and, recently, they have been making a breakthrough in Western medicine. Social workers have a unique and important role in the development of new mental health modalities. In this course, participants will learn about direct client care with the use of psychedelic interventions, specifically ketamine. In addition, participants will learn about the benefits of psychedelic medicine to treat mental health and the importance of social workers involvement in the psychedelic renaissance.
Course objectives:
Receive a general overview of the use of ketamine as a psychedelic medicine to help treat mental health disorders including depression, anxiety, and PTSD.
Understand the basic components of current psychedelic assisted therapy practices, including the ethics of psychedelic assisted therapy.
Contemplate the areas of social work, including micro, mezzo and macro, in which psychedelics play a role in.
Fees:
Member: $15
Nonmember: $30
Student Member: $5
Refund policy: No refunds will be processed after February 2, 2023, 12 pm PST. No exceptions. For refunds before this date and time, please submit a request to Mario Espitia at mespitia.naswca@socialworkers.org.
Presenter Bio: Molly Zive, LCSW
Molly Zive, LCSW, is a licensed psychotherapist and entrepreneur. Molly received her bachelor of arts in human development at University of California, San Diego. She earned her Master of Social Work from University of Southern California with a concentration in community organization, planning, and administration. She has worked in various settings, including California state prison system, nonprofit agencies, locked psychiatric units, partial hospitalization, and intensive outpatient programs. Molly's work focuses on systems theory, brainspotting therapy, and ketamine assisted psychotherapy (KAP). She is passionate about the use of psychedelics to heal the individual, family system, and community at large.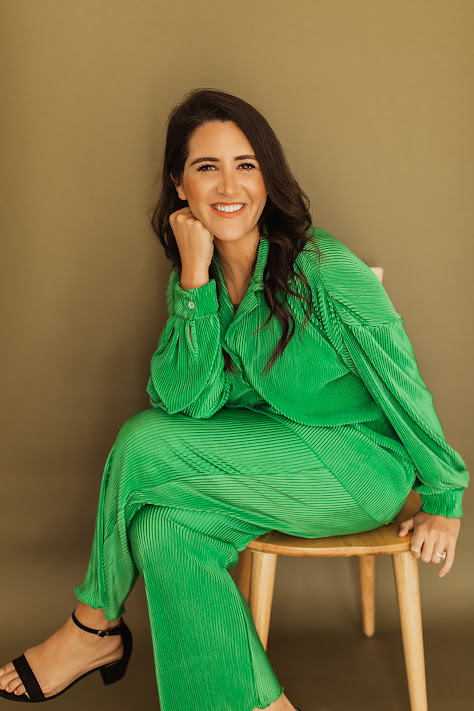 Presenter Bio: Dr. Arsalan Azam
Dr. Arsalan Azam is a board-certified Emergency Medicine physician and medical director of Daydream MD. He attended medical school as a Dean's Scholar at Case Western Medical School and completed his clinical rotations at the Cleveland Clinic. He attended residency in Emergency Medicine at Metropolitan/Harlem Emergency Medicine Residency. Subsequently he worked as an emergency medicine physician around the country, including as a relief physician for hospitals which are impacted by staffing shortages. During his time as a physician, Dr. Azam has dealt with numerous psychiatric emergencies and wanted to do more to help his patients, which inspired him to start Daydream MD to provide affordable, effective, state of the art psychedelic and mental health solutions to his community.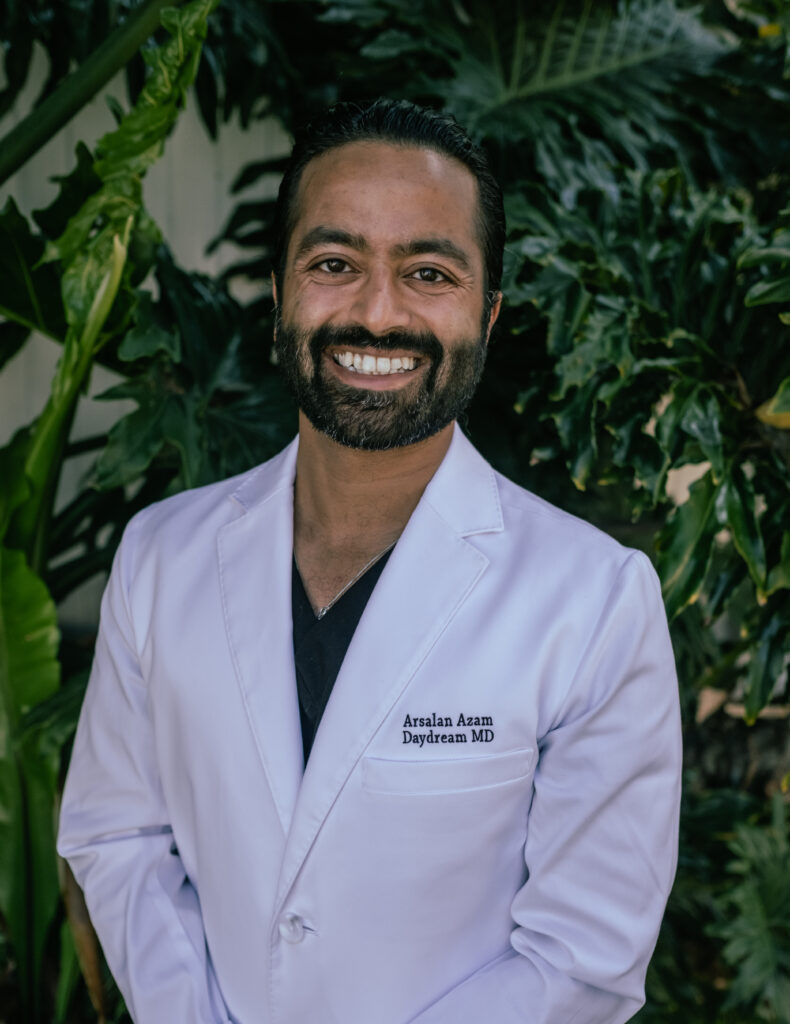 The full flyer is also below: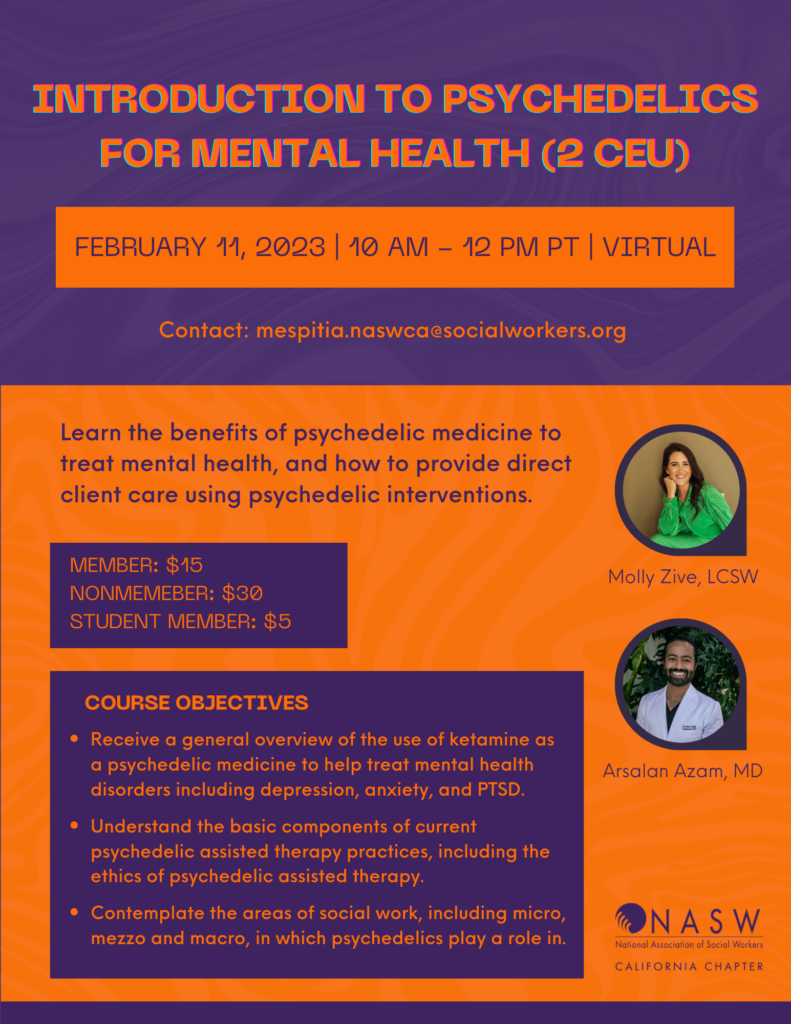 Please contact Mario Espitia at mespitia.naswca@socialworkers.org with any questions.