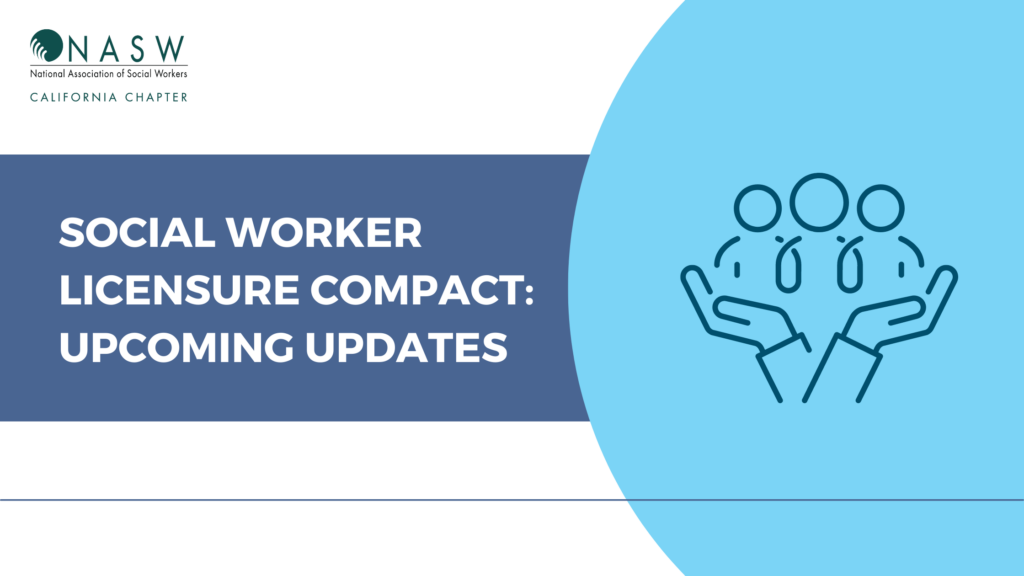 NASW shared the recent announcement regarding our association's collaborative work with other stakeholders to develop the first draft of an interstate compact for social work licensure. We would like members to continue to be apprised of updates as we receive them. A draft will be made available for public comment on July 11, 2022. Please keep an eye out for an announcement from our national office regarding this news and please participate! Your feedback is pivotal during this time to ensure California social work voices are heard and integrated into planning.
Soon after the publication of the draft, NASW and others including the Council of State Governments will facilitate walk-though and Q&A sessions. Again, keep your eyes on your inboxes to see announcements about these events. We anticipate public comment will remain open for about two months, and then final edits to be distributed to ready for the 2023 legislative sessions. Contact NASW National's Director of Public Policy, Sarah Butts, sbutts.nasw@socialworkers.org for any questions.
Not an NASW member? Consider joining us to work alongside us on the frontlines of vital political and social change. Learn more here.