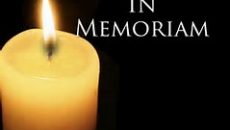 Ellen B. Eichler was born in Dixon, Illinois, to Victor and Betty Eichler on December 30, 1945. After a year of illness, she died on May 22, 2018. Ellen was a 1963 graduate of Dixon High School, received her BA degree from University of Wisconsin, and a Master of Social Work degree from University of Michigan.
For many years in the 1960s and 70s Ellen lived and traveled in British Columbia, Canada. She later established a practice as a licensed clinical social worker, in adult, family and child therapy in San Diego, California, with her husband Jack, a psychologist. She was active in the National Association of Social Workers, assisting in writing national exams and in supervising social work students
She is survived by her husband Jack Heinowitz, daughter Eden, son Jesse, stepdaughter Becky, and a young grandson Ethan. She is also missed by her brother Victor (Ruth) Eichler, sisters Ann (Stewart) Teal and Linda (Lou) Cantor and many nieces and nephews. She is remembered with love by all who knew her.