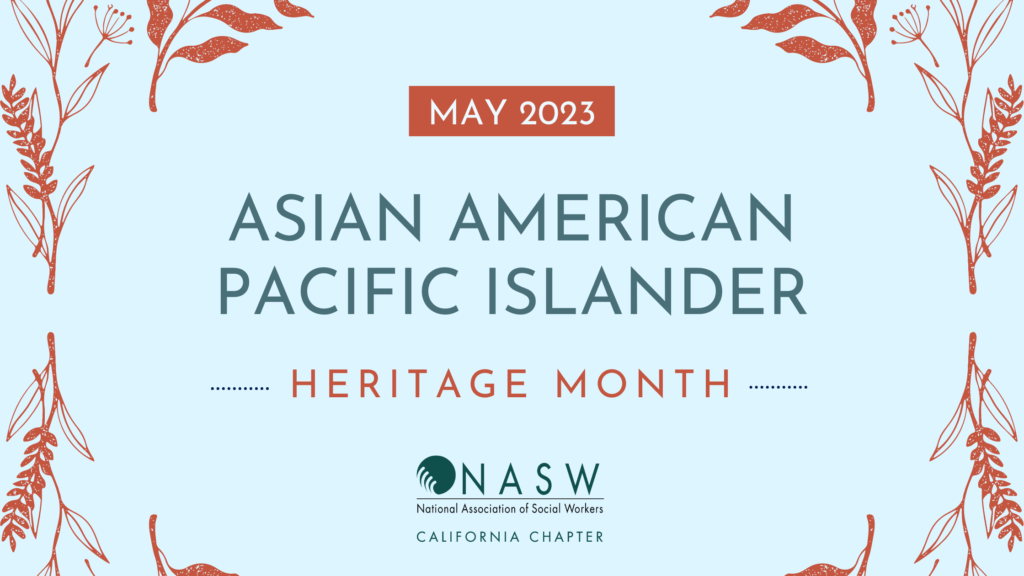 Honoring Asian American and Pacific Islander Heritage Month
NASW-CA honors May as Asian American and Pacific Islander Month (AAPI). Throughout the month, we invite you to celebrate the contributions of Asian Americans and Pacific Islanders, while also acknowledging and understanding the histories of these diverse communities, including painful histories of bigotry, violence, and oppression perpetrated against them. Social workers are committed to promoting and advancing social justice, and deepening our understanding of the impacts of oppression on diverse communities is one step we must take to build a more just and inclusive society. We celebrate the AAPI social workers in the NASW-CA community and beyond, and we celebrate the amazing work being done by social workers in service to AAPI communities.
Although the label AAPI is meant to unify communities with shared experiences, it tends to overlook and erase other Asian cultures. AAPI lumps nearly 50 countries under one category, and we recognize these communities are not a monolith. The diversity of Asian culture, language, history, and heritage and experience is too vast to simplify under one label. As we separate AA and PI throughout May and beyond, we invite you to learn, celebrate, and honor Asian American and Pacific Islander Month with us.
A few ways you can engage in celebration and recognition this month include:
Deepening your knowledge on how different the Asian American experience is for every culture
Supporting Asian-owned businesses and organizations serving AAPI communities
Visiting museums that center Asian history and culture
Enjoying content and media created by Asian artists, filmmakers, authors, designers, etc.
And more
We invite you to take this month as a learning opportunity. These are just a few ideas of how to honor Asian American Pacific Islander Month, and we encourage you to participate with us and offer additional input and resources for us to share throughout the month and year.
Please visit Asian Pacific Heritage Month as a resource to learn history, view exhibits and collections, watch videos, and more. This web portal is a collaborative project of The Library of Congress, National Archives and Records Administration, National Endowment for the Humanities, National Gallery of Art, National Park Service, Smithsonian Institution and United States Holocaust Memorial Museum.
Want to share resources and events? Get in touch with us at naswnews@naswca.org to uplift Asian voices, build social work capacity, celebrate Asian history, and more.
Social Work Spotlight
Learn about noteworthy and influential Asian social workers that have made significant contributions to our profession, and along the way have helped to change the course of U.S. History to become a more equitable society.
NASW-CA's AAPI Councils
We would like to highlight our Pilipino American Social Workers Association, Asian Pacific Islander Social Work Council Northern California, and Asian Pacific Islander Social Work Council Southern California (Please note there are two separate Asian Pacific Islander Social Work Councils for Northern and Southern California). These councils are a great opportunity for you to get involved and stay connected with other social workers who identify as AAPI.
NASW-CA's Free Online CE Course
NASW-CA offers a free online workshop, How to Fight Anti-Asian American and Pacific Islander (AAPI) Hate, which includes 1.5 CEUs. The overall objective of this course is to learn practical and concrete actions to fight and stop hate crimes and incidents against Asian American and Pacific Islander (AAPI) individuals.
After completing the course, registrants should be able to do the following:
Gain an awareness of the 150 years of history of hate and discrimination against AAPI communities in the US.
Identify the historical influence and impact of individual and systemic/institutional racism on Asian Americans in the US.
Identify specific actions and tactics that can be used to fight AAPI hate as individuals and organizations, including bystander training.
Identify relevant and timely resources for additional information and training, and opportunities for advocacy.
NASW-CA's Reading List
We have compiled a reading list to continue learning from AAPI voices. What are some other books you recommend? Contact naswnews@naswca.org to add a book to our list.
Where We Once Belonged by Sia Figiel
The Immortal King Rao by Vauhini Vara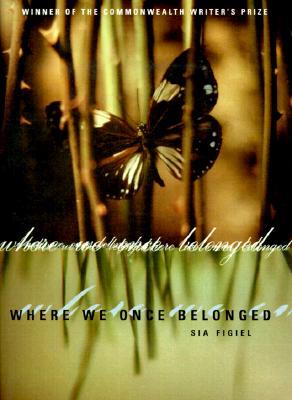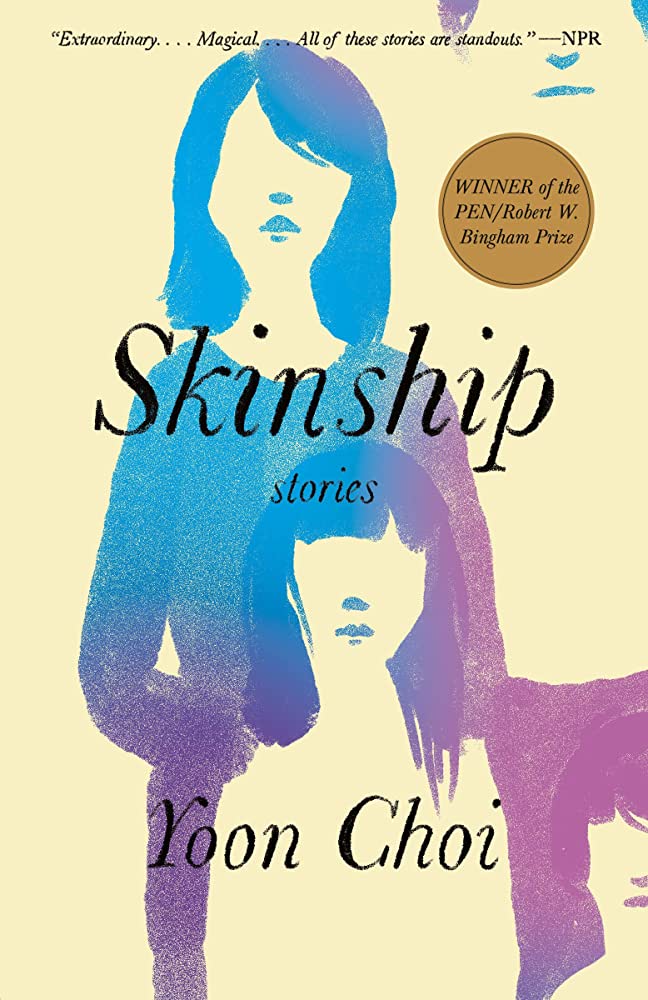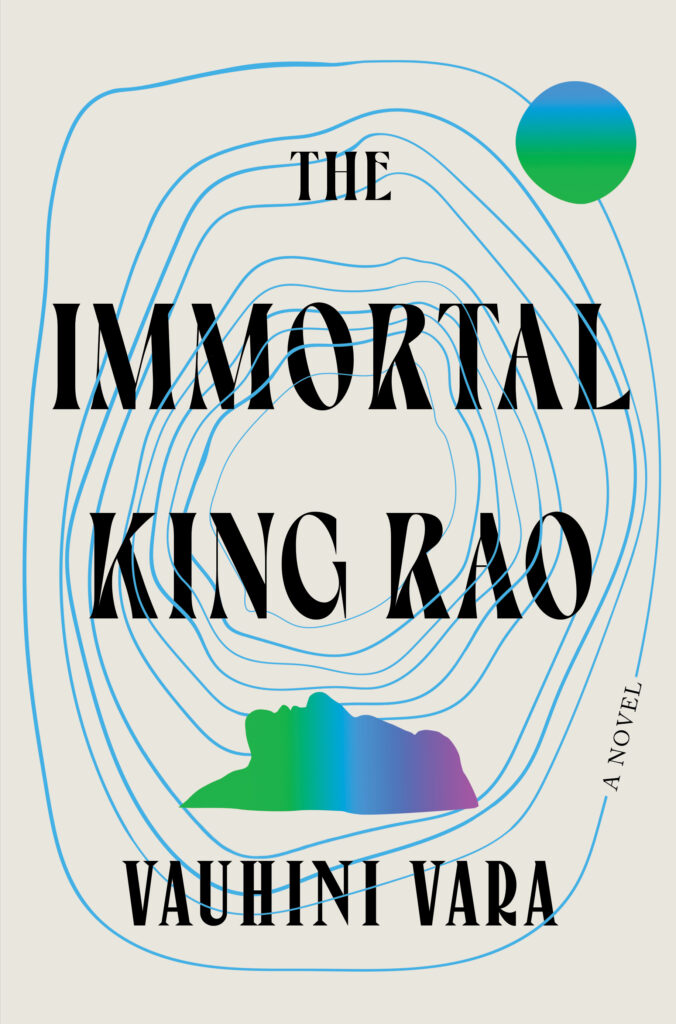 I Hotel, by Karen Tei Yamashita
Iep Jaltok: Poems from a Marshallese Daughter by Kathy Jetnil-Kijiner
Year of the Tiger: An Activist's Life by Alice Wong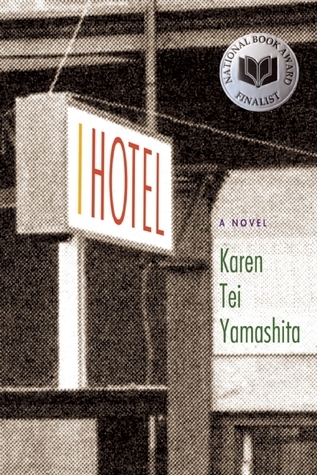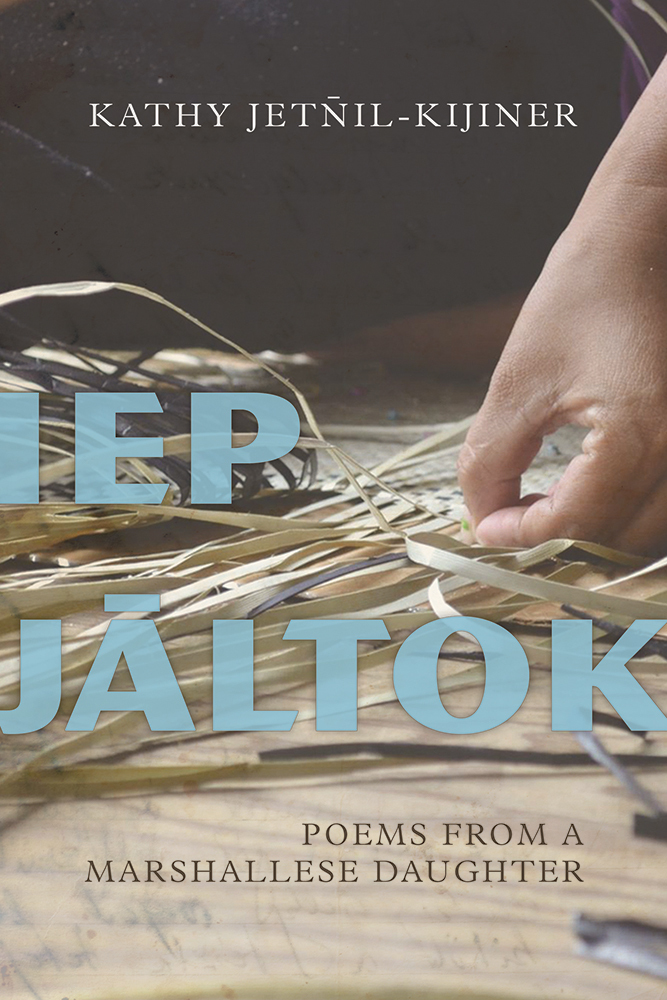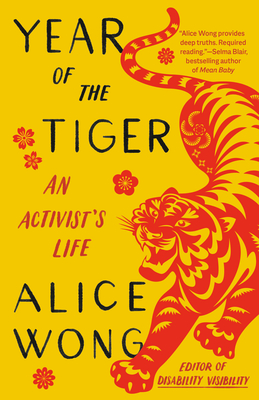 NASW-CA Social Work Awards
Last year, we were proud to honor Chinese for Affirmative Action with our Community Organization of the Year Award as part of our annual Social Work Awards.
Chinese for Affirmative Action (CAA) was founded in 1969 to protect the civil and political rights of Chinese Americans and to advance multiracial democracy in the United States. Today, CAA is a progressive voice in and on behalf of the broader Asian American and Pacific Islander community. They advocate for systemic change that protects immigrant rights, promotes language diversity, and remedies racial and social
injustice.
CAA's vision fifty years ago that endures today is of a world that works for everyone — a world in which all people live free from bigotry, discrimination, hate, prejudice, and bias. Core civil rights principles such as inclusion, equity, justice, and compassion guide the type of change they seek to achieve and the values they seek to embody.
Though much progress over the past five decades has been made, it is clear that since 2016 we are in a moment of great danger and great opportunity. With the rights and well-being of historically disenfranchised, marginalized, and vulnerable communities under ferocious attack, CAA is stepping up in all areas of its work to meet growing demands for assistance and leadership.
Explore past resources: